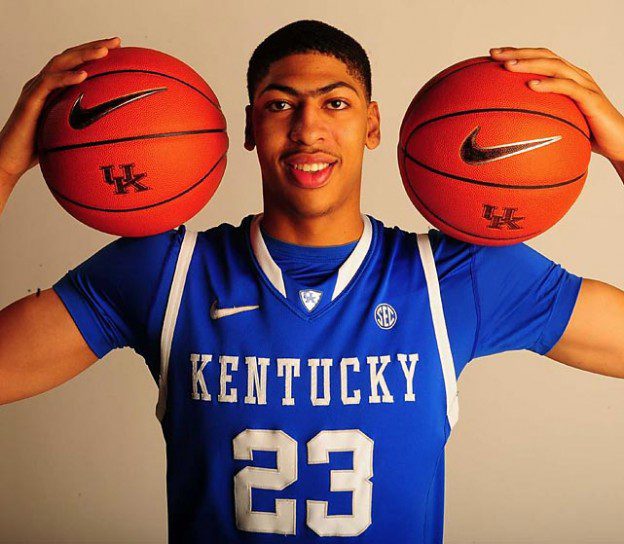 With the NBA draft approaching, I am reminded that the odds of becoming a big time film director are just as long as being a first round NBA draft choice.  And the chances of sustaining a career at the top of the Hollywood pyramid as just as slim as becoming an NBA All-Star.   Thousands of aspiring directors, graduating from film schools around the world, are as likely to make a feature film for one of the studios as they are to play in the NBA.
From the massive pool of young men playing basketball for colleges, for high schools, or in the streets, only sixty will be drafted by NBA teams.  It is expected that eight may come from just two universities, blue chip programs at Kentucky and the University of North Carolina in Chapel Hill.   Of those select sixty, only maybe ten will sustain an NBA career of any length with maybe three to five emerging as All Stars.   Such long odds do not deter the dreams of young people around the globe of someday playing in the NBA.
So many young people are enrolled in films schools, earnestly working on their short films, polishing rough cuts to make their calling cards shine.    They will graduate with degrees in screenwriting or directing or broadcasting or mass communication, eager to enter the workforce.   Most dream of standing on the Oscar stage, proud to say, "I'd like to thank the Academy…."   And yet, every year, the Hollywood studios will only produce sixty feature films.    And the NBA only drafts sixty players.   In both cases, newbies must compete with veterans.   Sometimes it helps to be young and energetic, but often aspirants must learn through a rigorous school of sharp elbows.   Upstarts will be knocked down.
In the NBA, maybe five or six majors teams dominate the league (like the Hollywood studios), with a secondary tier of teams (like production companies) scrapping for a shot in the spotlight.    Occasionally an NBA outlier will emerge (like Stephen Curry from my alma mater, Davidson College).   He was small in high school at Charlotte Christian.   Major university recruiters ignored him (even though his Dad, Dell Curry, played for over a decade in the NBA).   Curry led Davidson to the final eight before barely losing to the eventual NCAA champs, the Kansas Jayhawks.    But Curry is an exception, similar to a French silent film like The Artist by Michel Hazanavicius winning the Oscar.   I don't want to discourage a future Curry or Hazaanaviciou from taking their shot.   Anything can happen in Hollywood or in the NBA.    But breakthroughs are much more likely if you're either seven feet tall or born to a Coppola.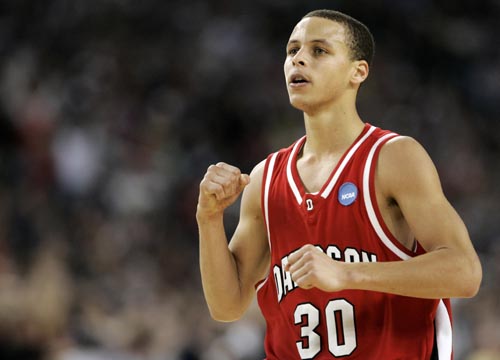 Genetics play a part in it.   Wingspan and jumping ability matter in the NBA.  An eye for detail or an ear for dialogue are essential for a director.   Rigorous practice can improve free throw shooting ability.   A sense of how to block, shoot, and edit a scene can be refined over time.   Michael Jordan put in countless hours in his rocky backyard in Wilmington, North Carolina.  Steven Spielberg started putting together Super 8 films long before his application was rejected by USC Film School.   But their drive and their talent are remarkably rare.   God creates only a couple of those per century.   Aspirants must resist the temptation to become bitter.   The classic film, Amadeus, shows what happens when a well-intentioned Salieri curses God when he encounters the wonder of Mozart.   Alas, the spawn of Salieri may end up teaching.
As a film professor at Pepperdine and a USC Film School graduate, how should I respond?   I want to create a program that rivals the basketball dominance of the University of Kentucky or UNC-Chapel Hill.   First step is raising the standards of entry.   I want to recruit self-starters who have a commitment to excellence.  Second, I need to help them raise their own bar.   They need to understand the absurdly competitive nature of their chosen field.   Students will naturally compare themselves to their classmates and think, "I'm doing alright, I can compete."  And yet, there are hundreds of schools churning out equally talented, ambitious, and driven graduates.   Most don't even realize that the competition is international.  Yet look at the names on the credits.  The best of European, Asian, and South American film school grads are also pitching their projects.
The same thing happens in the NBA.  A seven-foot prospect from the United States suddenly realizes that he is up against the best from Africa (like Hakeem Olajuwon), from Europe (like Pau Gasol), or from Asia (like Yao Ming).   It is a global marketplace for talent.   It is never enough to be the best in your class, your league, or even your country.   Hollywood and the NBA scour the globe to find the best.
I try to open my students' eyes by taking them to the Sundance Film Festival.   At the Windider Forum, we offer students from a coalition of Christian colleges an opportunity to see world premieres and have follow up sessions with the filmmakers.  Out of 9,000 festival entries, around 120 are selected to screen at Sundance.   That is a lot of dreams stuck on somebody's hard drive, almost never to be seen.   Of those 120 chosen films, maybe twenty get some form of theatrical distribution deal.   Of those twenty who won the lottery, maybe two or three will find a broad audience in a given year.   Think of Sundance winners like Precious, Winter's Bone, or the recent Beasts of the Southern Wild.   Does this discourage people?  Hopefully, it inspires them to redouble their efforts, to work even harder.
As the 2012 NBA draft arrives, scouts agree that first pick Anthony Davis is the only sure thing, a literal game changer who will elevate the New Orleans Hornets coming season.   Beyond that, there is plenty of talent in the mix, but it tough to say who will emerge as a future star and who will become a miss.   There are so many intangibles related to playing time, work ethic, injuries, and luck.   Same thing happens in Hollywood.   The most talented do not always prevail.  Sometimes it is persistence, some times it is timing, sometimes it is connections.   Talent helps, but it is almost never enough to sustain a career in the entertainment business.
I am still trying to figure out how develop world-class talent.   One of my former students, Destin Daniel Cretton premiered, I Am Not a Hipster, at the 2012 Sundance Film Festival.   A couple of my colleagues from film school have made it through the Hollywood system and have films coming to theaters this fall like Won't Back Down and Sinister.   Pepperdine University graduates include directors like D. J. Caruso (Disturbia, Eagle Eye) and executives like Rob Moore, vice chair of Paramount.  Both have come back to campus to offer first hand recollections and advice to students.    They had one thing in common—they were recruited by Pepperdine to play sports—D.J. Caruso in tennis, Rob Moore in water pole.   These are highly competitive Division I teams  that require remarkable pluck and persistence.   So perhaps their success reinforces the relationship between the NBA and Hollywood.  Those who hope to compete must see themselves as world-beaters.  They must put in unseen hours, polishing their skills in preparation for crucial moments to come.   They must learn how to be team players, contributing to something beyond their individual goals.   And they must learn how to bounce back from crushing defeat.  Talent like Anthony Davis or Steven Spielberg is rare.  But remarkable resilience remains equally elusive.