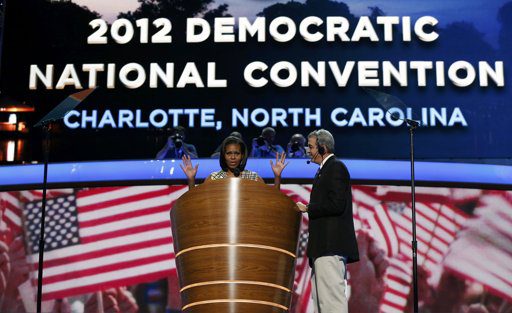 Few things concern parents more than their children's education.   We want to make sure our kids are challenged and encouraged, stretched and supported all at the same time.   And so the job of teachers—to raise test scores amidst the competing demands from parents and school districts can be maddening.   God bless the educators who dare to care, who resolve to equip the next generation in reading, writing, and arithmetic (not to mention arts and science!).
Perhaps that is one reason why a movie managed to cross partisan politics and play at both the Republican and Democratic conventions.   Won't Back Down tells the story of a committed teacher (Viola Davis) and a single mother (Maggie Gyllenhaal) who combine forces to reform a local school.   Their activism mirrors the efforts of thousands of parents and teachers across America to enhance school choice and even found charter schools.   Won't Back Down opens in theaters September 28th.
http://www.youtube.com/watch?v=4GAEDtI9TJw
While such community-based activism resonates with American ideals, the movie has already brought protests from teachers' unions.  According to the Huffington Post, it received a warmer embrace from Republicans than Democrats.  Randi Weingarten, president of the American Federation of Teachers has criticized the movie as anti-union, declaring, "The film contains several egregiously misleading scenes with the sole purpose of undermining people's confidence in public education, public school teachers and teachers unions."  Yet, the film's director Daniel Barnz, is a self-acknowledged liberal Democrat who comes from a family of educators.   (Daniel and I attended USC film school together.)   He expressed so many parents' frustrations when he told the Huffington Post:
"I think that people are a bit tired of the finger-pointing and scapegoating within this world. I think they just want to see a way in which our schools can improve. That's the spirit of the film…I think this film is an absolute celebration of teaching. It is pro-teacher and celebrates all the incredible things that teachers do…the film is not anti-anything. It's pro-children."  Barnz concluded, "The film is not an anti-union movie," he said. "It is possible to support and criticize unions. And that, I have discovered, is not a very popular thing to say."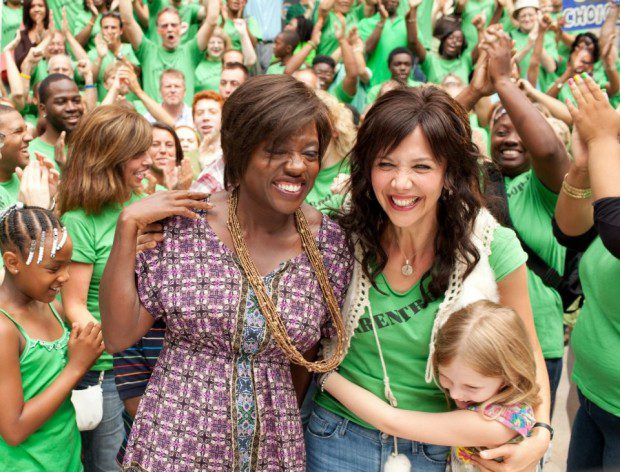 How intriguing that Won't Back Down screened at the Democratic National Convention on Labor Day, right as children are heading back to school.   The tensions swirling around this film are indicative of the deep problems keeping our country stuck in a massive rut.   We have great difficulty setting aside ideology long enough to rationally discuss our problems, propose suggestions, and initiate innovations.   When we are stuck defending the legacy of Franklin Delano Roosevelt's reforms versus Ronald Reagan's revolution, we are all trapped in the 20th century.
While the
No Child Left Behind Act of 2001
was designed to raise standards, it has effectively resulted in teaching geared toward a test.   Perpetually low test scores threaten teachers and administrators jobs.   The head of Crescendo charter schools in Los Angeles resorted to
cheating
, just to get ahead in the educational marketplace.  Unions need to protect teachers from capricious administrators, but not offer a blanket defense of chronically ineffective teachers.  Parents push for choices that can send their kids across town or to schools with no history, no track record, and limited resources.  Students get lost in the shuffle.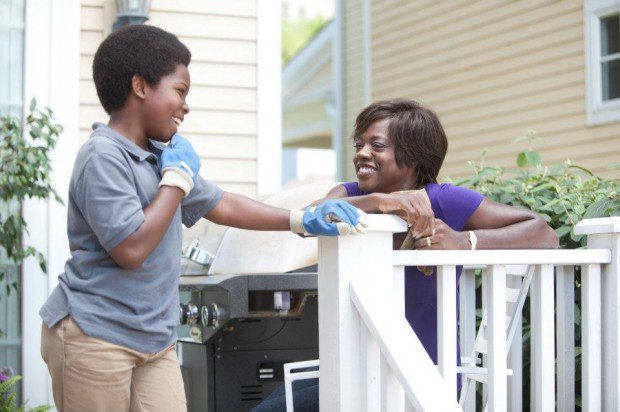 The company behind Won't Back Down, Walden Media, was founded with education in mind.   Walden execs like Michael Flaherty have always listened closely to teachers and librarians, turning their recommended books (like Holes, Charlotte's Web, and Bridge to Terabithia) into mainstream entertainment.   With compelling documentaries like Waiting for 'Superman', Walden sought to jumpstart a national conversation about education.   How amazing to see a director like Davis Guggenheim (of An Inconvenient Truth) and producers like Jeff Skoll of Participant Media team up with Phil Anschutz's Walden Media. It is so rare and refreshing to see a company crossing partisan lines to pursue the greater good—education for our children.
Public education is one of America's greatest experiments and achievements.  My wife and I are proud products and supporter of public schools.   We affirm the aspirational side of public education which suggest that students should be able to scale the heights and aspire to unparalleled success.   We also embrace ideals that believe that a solid education should be guaranteed equally to all.  Long term educational reform need to pull together both poles of the American electorate—the Republican Party which pushes for unchecked aspiration and advancement and the Democratic Party which is committed to providing a safety net for the least of these.  But we also needs plenty of imagination and innovation rooted in the 21st century.   An educational system designed with factory workers in mind has to be retooled for the creativity fueling the Internet era.  (See Cathy Davidson of Duke University and her captivating book, Now You See It, for practical examples of what reimagined classrooms and curriculums might include).
Education is essential to a vibrant democracy.   It is a national (and community!) project involving concerned parents, committed teachers, and motivated students; designed to create responsible and informed citizens.  In That Used to Be Us, Thomas Friedman and Michael Mandelbaum forge a way forward rooted in the politics of the radical center.   They suggest, "The Democrats behave as if virtually every program the government created in the twentieth century is perfect and cannot be changed in any way; the Republicans seek to send the country back to the nineteenth century, before any of these programs existed.  Neither approach will give the country the policies it needs to succeed in decades to come."   They conclude with a plea for a hybrid politics from former Republican congressman Bob Inglis, "We need to take the strengths of both parties and use them to benefit the country.  Democrats tend to concentrate on fairness.  Republicans excel at building meritocracies.   The truth is, Americans want and need both."   And so do our children.