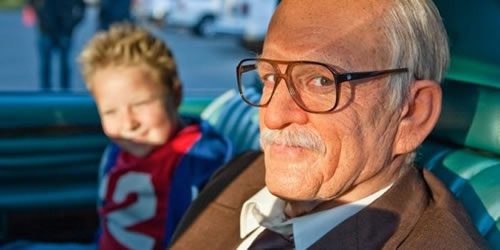 Plenty will be written about how Tom Hanks, Robert Redford, Emma Thompson, and Oprah Winfrey got snubbed by the Oscars.   Many may wonder how Inside Llewyn Davis and Saving Mr. Banks and Lee Daniels' The Butler could be overlooked for Best Picture (after all, the Academy could have nominated 10 films, not just the nine that were recognized).   Less will be written about why this occurred.  What lies behind the Oscar nominations?

While no one can know the mind of the individual Academy member, there is a groupthink that emerges in the months leading up to the nominations.   Casual conversations at holiday parties tend to push the Oscar buzz in particular directions.   Certain films are seen and discussed widely, while others are viewed more as a requisite chore or even a bore.    When Academy members are expected to see maybe twenty Oscar contenders in a two or three week window, certain kinds of films are bound to rise above others.  Thus Oscar voters' growing enthusiasm for the blustery showmanship of American Hustle and Wolf of Wall Street in a sea of contenders.   They are too loud and raucous to forget or ignore.   The surprise is when quieter pics like Nebraska and Philomena slip in via craft and care.
Broader expectations are created by the Golden Globes nominations in both dramatic and comedic films.   It allows more actors to appear to be building buzz than the smaller Academy nominations (five for best actor, five for best actress) allow.   So there will always be a weeding out.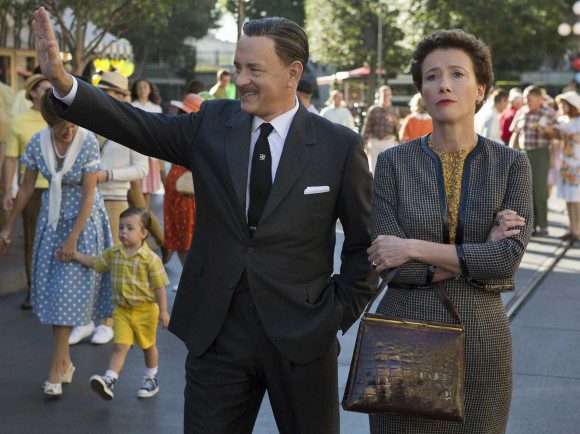 Saving Mr. Banks never generated any heat in Hollywood, probably because of very mixed feelings inside the entertainment industry, about Walt Disney and his legacy.   Note the comments offered by Meryl Streep at a recent awards ceremony in Palm Springs.    No love for Walt means no high profile nominations in acting, producing, or directing for the film.
Inside Llewyn Davis was snubbed because despite all the expensive adspace purchased by CBS Films trumpeting critical raves, most movigoers walked out underwhelmed.   Viewers expected laughs but found a coal black story that left they saying, "What was that about?" rather than "wasn't that amazing."  Even the rollicking faux protest song, "Please Mr. Kennedy," was ruled out as a contender according to Academy rules.   The overall feeling about Llewyn was that is brought audiences down, down, down.
How does Robert Redford not get nominated for All is Lost?  Like Llewyn Davis, the film may have generated respect, but the end result left audiences drained rather than exhilarated.    They endured the experience with too little payoff.    The Dallas Buyers Club may have overcome its heavy subject matter because it dealt with AIDS, an issue that remains relevant to the Hollywood community.   I know voters who have avoided watching 12 Years a Slave because of its overpowering depiction of the slave trade.   It garners respect, but not love.   Yet, there is just enough redemption and release to put it far above All is Lost.   The Oscar snubs were conveyed in its bleak title.
When the opening joke at the Golden Globes featured a slam on Lee Daniels' The Butler, you had to guess that it wasn't heading for Oscar respect.    With the Weinstein attaching his name to the official title of the film to settle a legal dispute, Lee Daniels may have extended his brand but damaged his reputation.  It is one thing to put your name above the title as director.  It is another to make your name the title.    The episodic nature of the drama (from one musical montage of the sixties to another cameo appearance of an actor impersonating a president) detracted from Forest Whitaker and Oprah Winfrey's excellent work.    No respect for The Butler meant no nomination for Oprah or Forest.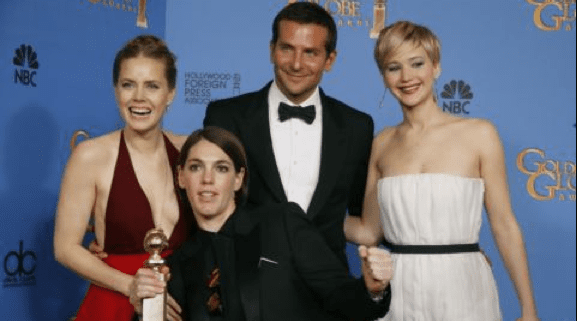 When it comes to Best Picture, the biggest winner is 27 year-old producer
Megan Ellison
who becomes only the fourth person (and first woman) to have two nominees in the same year (for
American Hustle
and
Her
).
Last year, some in
Hollywood
questioned
whether she was squandering her inheritance (from her father, Oracle CEO Larry Ellison) on too many artsy pictures like
The Master
and
Killing Her Softly
.
Yet Ellison's taste and track record has been vindicated.
Who else could boast of a filmography that includes
True Grit
,
Zero Dark Thirty
,
The Grandmaster
,
American Hustle,
and
Her
before her 30
th
birthday.
Such purposeful patronage of enduring artistes make her a postmodern Medici (and this morning, the proudest producer in Hollywood).   The 17 nominations for the three pictures she financed exceeded the nomination totals for entire studios like Fox.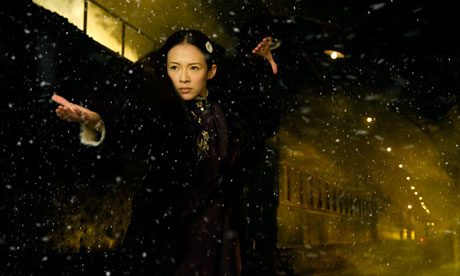 The biggest surprises occurred in the 'smaller categories', further down the nominations list.   Cambodia can be proud of the Best Foreign Film nomination for The Missing Picture.   Netflix burnished its reputation as a new media titan with a Best Documentary nomination for The Square, an in the moment account of upheaval in Egypt.   Coming off an Emmy win for House of Cards, Netflix is a technology company increasingly behaving and being honored like a studio, a sign of power shifting from Hollywood to Silicon Valley.
While the press focuses upon the politics surrounding actors and directors, guild members can focus on particular crafts within a picture.   For example, who thought that the Jackass picture, Bad Grandpa, would be called an Oscar nominee (for Best Makeup)?    Despite its convoluted story and tonal problems, The Lone Ranger was recognized for Makeup and Visual Effects.    The Great Gatsby may not have worked as an overall experience, but Catherine Martin was honored for her evocative costumes and detailed production design.    Wong Kar Wei's martial arts epic The Grandmaster was singled out for cinematography and costume design.    And while The Desolation of Smaug and Lone Survivor may not have been nominated as Best Picture, they are competing for Achievement in Sound Editing and Sound Mixing.    Technicians note how much it takes to create a credible dragon or to place all those gunshots in proper perspective.
The original song category unfurled one of the biggest surprises in Oscar history.    Universal campaigned for Pharrell Williams' "Happy" song from Despicable Me 2 and "Let It Go" from Disney's Frozen was an obvious contender.  The wistful, childlike "Moon Song" from Her arrives as a bit of a surprise.   They are up against the rock icons of U2 and their celebration of the "Ordinary Love," that fueled Nelson Mandela and transformed South Africa.    So how did the theme song from a nearly unseen, independent Christian film, "Alone Yet Not Alone," slip in without any advanced hoopla?   Some immediately claimed conspiracy allowed the song penned by Bruce Broughton and Dennis Spiegel to sneak in.   Yet, evangelical celebrity Joni Eareckson Tada's performance is strong, clear, and compelling.   The song rolls out like a traditional hymn (and Oscar bait from an earlier musical era).     The overt affirmation of a tender God in "Alone Yet Not Alone" will prove no match for the "Ordinary Love" and justice celebrated by the world's biggest rock band.   Yet, a deep abiding Christian faith inspires both Joni and Bono, Oscar's unlikeliest competitors.