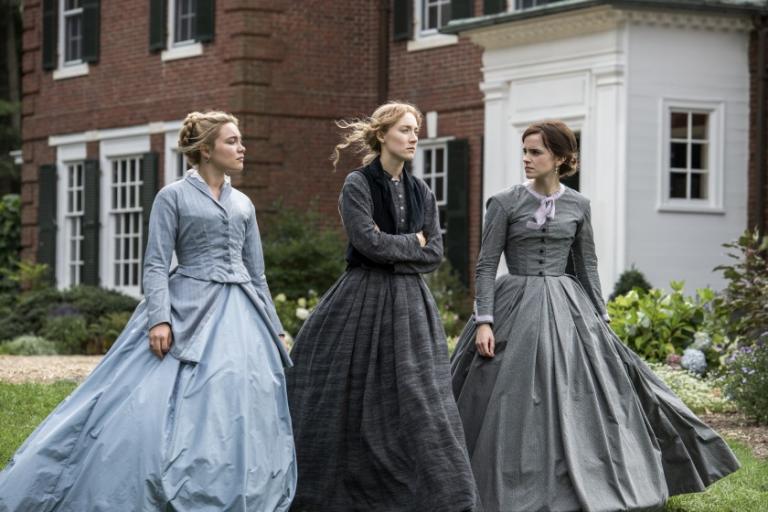 How to respond to an era when we seem to have stopped listening? Shall we pump up the volume when aggrievement resides behind so many of our political battles? Everyone seems to be making a list and checking it twice to defend their victimhood. The race to claim the moral high ground has left us mired in the mud we're slinging. Before we have an answer on what feels like a cataclysmic referendum on the future of America, filmmakers have stepped into the breach to offer some much needed perspective. They plunged into the social, economic, and racial divide, expressing a collective cry for justice, and offering us the warmth of nostalgia. The sheer volume of excellent films flowing across outlets like Neflix, Hulu, and Amazon Prime can lull us into paying attention to only the loudest and most insistent entertainments. But the greatest cinematic challenges and comforts may arrive without much fanfare. They make space for us to consider how countercultural self-sacrifice and basic human decency can be. Patient and perceptive viewers will find plenty of truly moving pictures amongst the overwhelming abundance. Make room for the quiet ones.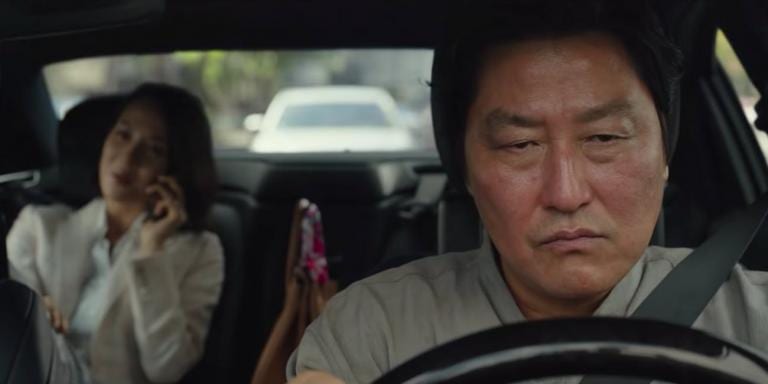 US V THEM
The finest films of 2019 showed that "us" versus "them" is a decidedly global problem. In Parasite, Bong Joon-ho gave us a peek inside two Korean families and how they navigate the increasing divide between the haves and the have nots. The shift in tone from comedy to horror was both jarring and appropriate, a bracing reminder that we are all interconnected (although some feel the effects of flooding more than others). Atlantics is a remarkable ghost story from Senegal that puts a haunting and human face on the refugee crisis.  This bravura debut from Mati Diop is built to last. The German film Transit reimagines the hard choices confronting Rick and Ilsa in Casablanca for the 21st century. Aggressive police and elusive visas still bedevil lovers on the run with heartbreaking regularity.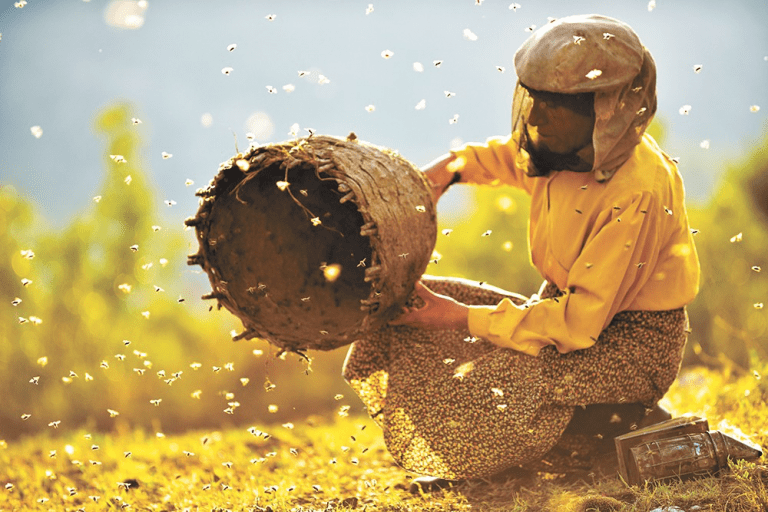 The gorgeous documentary Honeyland follows the travails of Hatidze, a beekeeper upholding ancient traditions in remote Macedonia. Her attention to craft and care for her ailing mother are inspiring. Yet, when another Turkish family arrives, cutting corners to get honey to the marketplace sooner, the fragile environmental balance tips. Honeyland reminds us how difficult it can be to love our neighbors.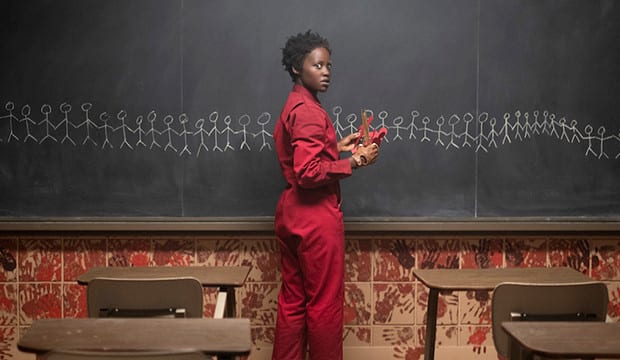 American director Jordan Peele offered a bracing critique of race and class in Us (also understood as U.S.).  He draws upon the broken promises of 1986 and "The Hands Across America" campaign to show how costly our pursuit of vacation homes and pleasure boats may prove. While not all the strands woven into the narrative work, Us contains two of the finest performances of 2019 with Lupita Nyong'o playing dual (and dueling) roles. The Last Black Man in San Francisco puts a deeply humane face on the price of gentrification. It is a moving eulogy amongst friends mourning the City they loved and lost. American Factory shows how corporate cost cutting hits Ohio. Chinese investment may bring industrial jobs, but with none of the benefits and sustainability that makes communities thrive.  Each of these timely films invited us into that vanishing notion of empathy, walking a mile (or two hours) in someone else's shoes.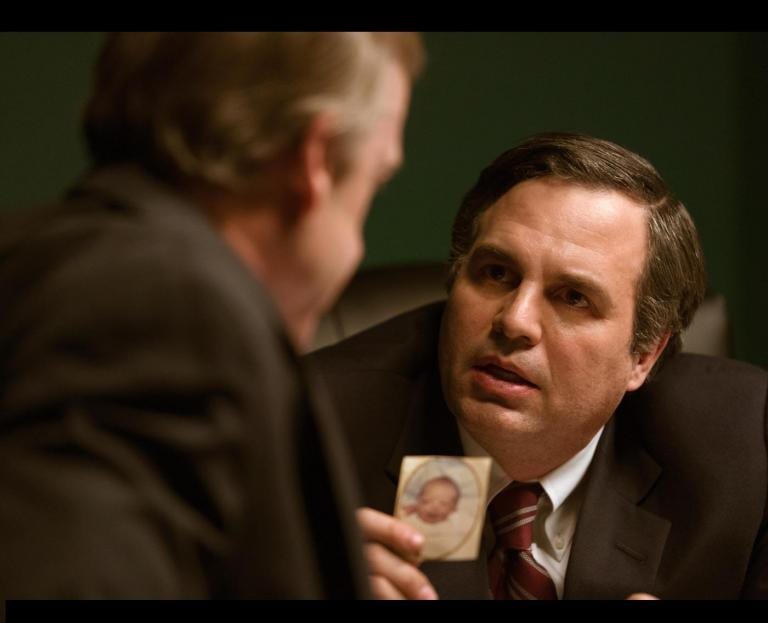 CRIES FOR JUSTICE
Economic duress inevitably raises provocative questions about justice. The courtroom drama, Dark Waters, puts Dupont on trial for poisoning farms and water tables in West Virginia.  Mark Ruffalo demonstrates the depths of the spiritual well needed to navigate such extended legal fights. The Report is about how much resolve is needed to take on massive organizations like the C.I.A.  Echoes of All the President's Men infuse the determined real life characters portrayed by Adam Driver and Annette Bening. High Flying Bird chronicles how the Internet era is shifting power from pro basketball's owners to the players. Director Steven Soderbergh also demonstrated the democratizing possibilities of our era by filming this smart NBA story on iPhones for Netflix.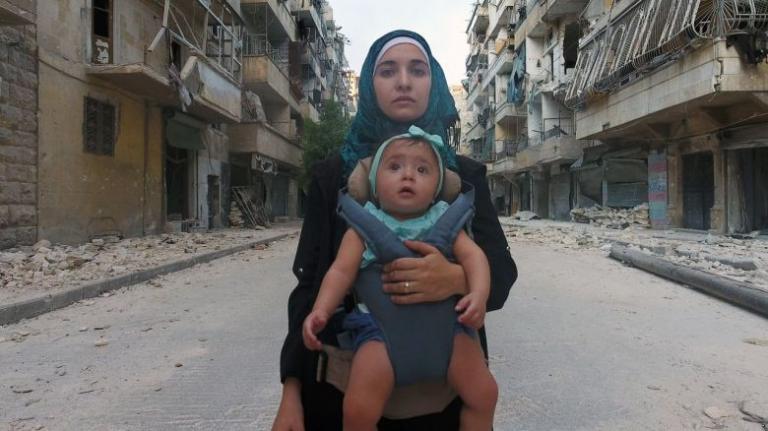 Three documentaries made by remarkable women show how unjust government policies can exact a frightful price upon a people. For Sama drops audiences inside a Syrian hospital as the Russian backed dictatorship bombs the resistance in Aleppo. A brave filmmaker and new mother, Waad al-Kateab records civil war atrocities as a future letter for why she and her husband endangered their infant daughter, Sama. The Edge of Democracy is a sobering portrait of how political corruption and impeachment undermined Brazil. It demonstrates how disinformation via social media can destabilize a massive country and paralyze a previously robust economy.  One Child Nation reviews how many children were aborted, sold, and lost under China's restrictive policies. Regrets and pain inform almost every frame of Amazon's unabashedly pro-life, anti-totalitarian story.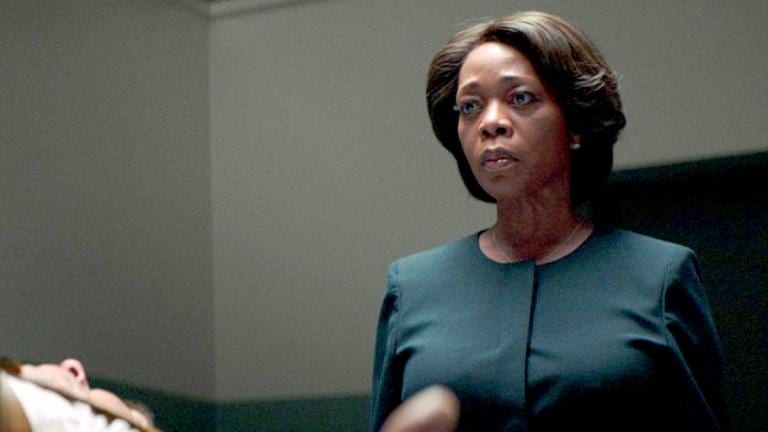 Clemency and Just Mercy tackle the injustice endemic to our prison system. Just Mercy springs from the profound advocacy of Bryan Stevenson and shows how much bias is inherent in our policing and courtrooms. It is anchored by the deep Christian faith that keeps Bryan fighting on behalf of those on death row.  Clemency takes us inside the harrowing moments when a death sentence is meted out. Alfre Woodard portrays the prison warden in the finest performance of 2019. She bears the massive weight that comes with carrying out our verdicts in every painful scene.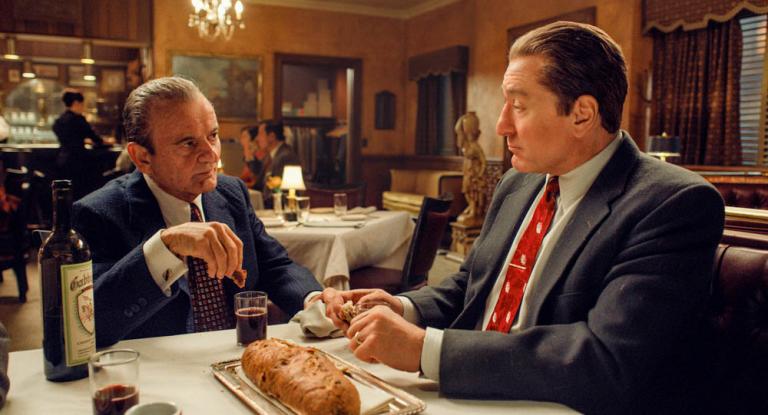 SPIRITUAL ALLEGORIES
Murder and malfeasance extol a heavy toll on Frank Sheeran's soul in The Irishman. Martin Scorsese brings his many gangster films to a bloody and spiritual conclusion. The somber final thirty minutes deal with the reckoning that awaits all of us. Frank brusque facade melts under the glare of his daughter's piercing stare and a harrowing phone call to a grieving widow. As Russell Bufalino heads to church, he warns Frank, "Don't laugh. You'll see." When Frank asks a priest and confessor to leave the door open a crack, we sense how desperate the longing for redemption runs in even for the most hardened heart.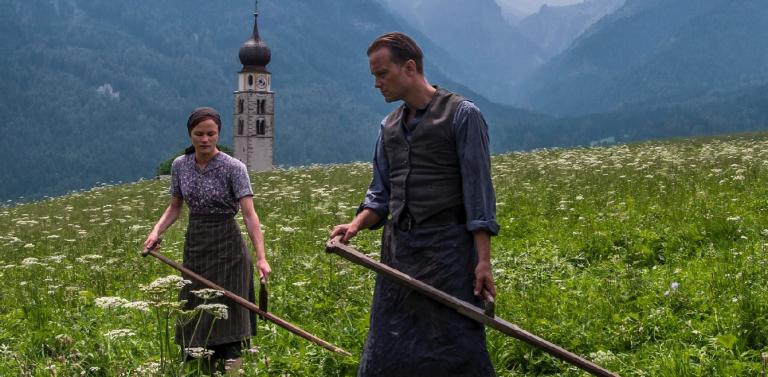 While The Irishman explicates the wages of sin, A Hidden Life explores the cost of discipleship. Director Terrence Malick contrasts breathtaking scenes of pastoral life with the long, slow march to martyrdom that comes from a refusal to "Heil Hitler". Austrian farmer Franz Jägerstätter's faith-infused resistance to the Nazis raises eerie parallels to the ethical choices facing us today. This is cinematic inspiration of the highest order.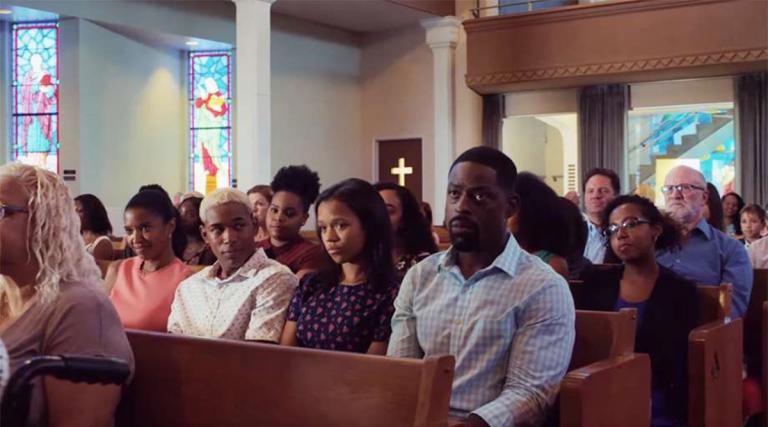 Trey Edward Shults worked under Malick and has brought the best of his dizzying camera moves, fascination with color, and open improvisation to Waves. It chronicles (at least) two sides of a family tragedy with exquisite honesty, poignancy, and emotion. Shults updates Malick's style by focusing upon an African American family and fills his evocative film with the best soundtrack of the year–from Frank Ocean and Kanye West, to Tame Impala and Radiohead. Waves breaks your heart and put it back together in beautiful ways.
The Two Popes is a fanciful but fascinating portrait of the divergent perspectives of Pope Benedict and his eventual successor, Pope Francis.  What could be a stuffy theological treatise becomes something much more charming, joyous, and sublime–brothers united in their faith and doubts.  Aretha Franklin delivered the most potent blast of spiritual life in the long delayed documentary, Amazing Grace. She and Reverend James Cleveland approach Gospel music with a reverence and reserve that allows the Spirit of God to burst forth through the screen. Healing tears and sweat flow throughout, turning a concert from 1972 into the cinematic musical event of 2019.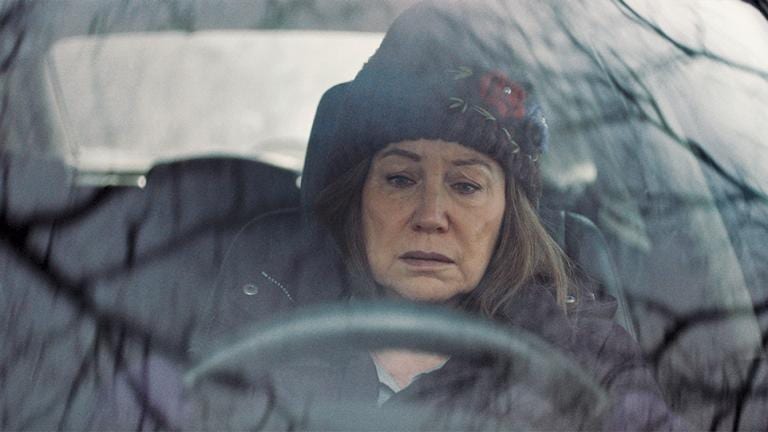 Diane is a sobering portrait of what love looks like in action. We all have regrets, but Diane (Mary Kay Place) channels her secrets into caring for family, friends, and neighbors. Forgiveness is hard won but worth the long road to reconciliation. Lulu Wang's charming debut, The Farewell, is also about the secrets we keep, even from family. It features two luminous performances from Awkwafina and Zhao Shuzhen as her beloved Nai Nai. 
NOSTALGIA
Other filmmakers dealt with our present darkness by turning back the clock. They recall a time when codes of masculine power were still firm (even if they were protecting fragile egos). Once Upon a Time… in Hollywood wrapped us in honey-hued nostalgia. Quentin Tarantino rewrites the Manson Family Murders to give us a happy ending that eluded the sixties. The tragic-comedy performance of Leonardo DiCaprio anticipates the fragile masculinity currently unraveling. Brad Pitt steals the film as an icon of quiet, understated heroism. Under the Silver Lake also deals with the toxic side of masculinity, how easily we objectify the female form within film noir. Andrew Garfield deals with the emotional fallout of a breakup in quite self-destructive, but highly entertaining ways. Director David Robert Marshall wants to point out the absurdity of reducing life to a series of conspiracy theories, but Under the Silver Lake ultimately slips into its own syllogisms.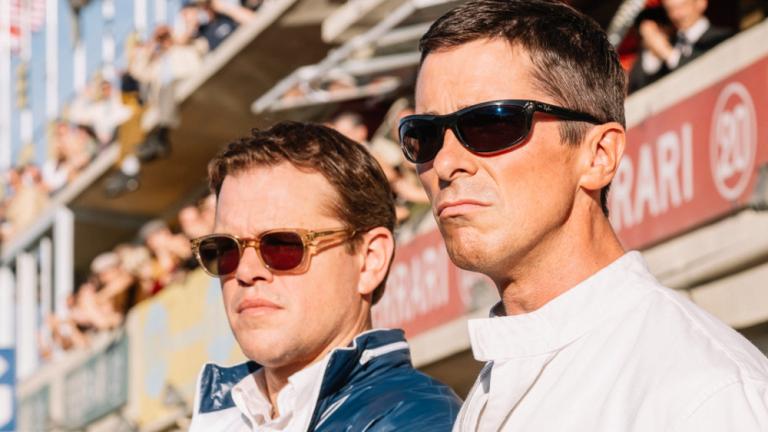 Ford v Ferrari is a throwback to an earlier era when character driven stories ruled Hollywood. Christian Bale and Matt Damon and Tracy Letts work out their crises of confidence on the race track, bringing swagger to American manufacturing over 24 furious hours of racing at Le Mans. Rocket Man brings the seventies hits of Elton John to vibrant life. While this jukebox musical follows a predictable dramatic path, Taron Egerton plays Elton with colorful aplomb and considerable compassion. Vintage footage is resurrected and recut to dramatic delight in two brilliant documentaries, Apollo 11 and The Rolling Thunder Revue. Apollo 11 left me marveling at the chutzpah of NASA and the astronauts who dared to land on the moon. The Rolling Thunder Revue was a playful gloss on Bob Dylan's self-mythologizing and a stirring tribute to his enduring musical power.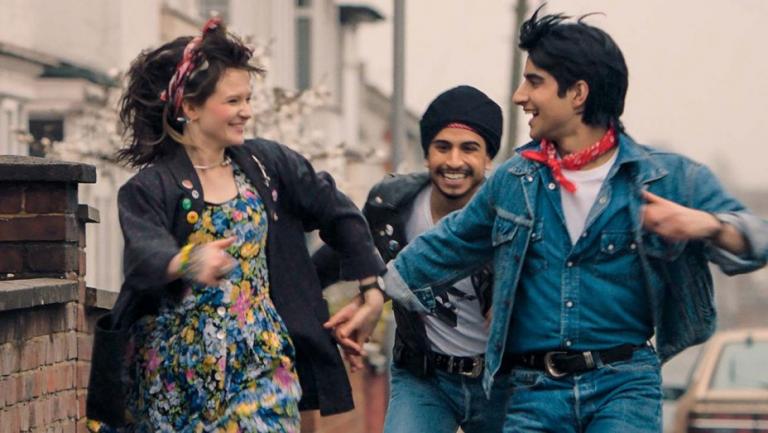 THAT'S ENTERTAINMENT
Blinded by the Light drops the rousing anthems of Bruce Springsteen into a Pakistani immigrant's journey in England.  I smiled and cheered throughout this joyous coming of age story. Knives Out was also a delightful kick, updating Agatha Christie's tropes for a rapidly changing America. Daniel Craig's Southern accent and doughnut speech alone are worth the price of admission. Shazam! feels like old fashioned entertainment, mixing elements of Superman and Big into a heartwarming affirmation of foster families. Avengers: Endgame was a  satisfying conclusion to an epic run of Marvel movies. So many superheroes got their due in defeating Thanos. The closing tribute to Iron Man was genuinely moving. Hustlers and Uncut Gems took viewers into the seedy sides of New York, from strip clubs to gambling dens. Jennifer Lopez and Adam Sandler prove how movie star charisma can transform questionable characters into empathetic heroes–no small feat.  The synth soundtrack in Uncut Gems pulses with an insistent pressure commensurate to Howard's rising gambling debts. Self-destruction becomes a weird way of declaring "I'm alive."  The most entertaining documentary I saw in 2019 was Maiden. The women who sailed their boat around the world are real life heroes who proved where there's considerable will, there's a way.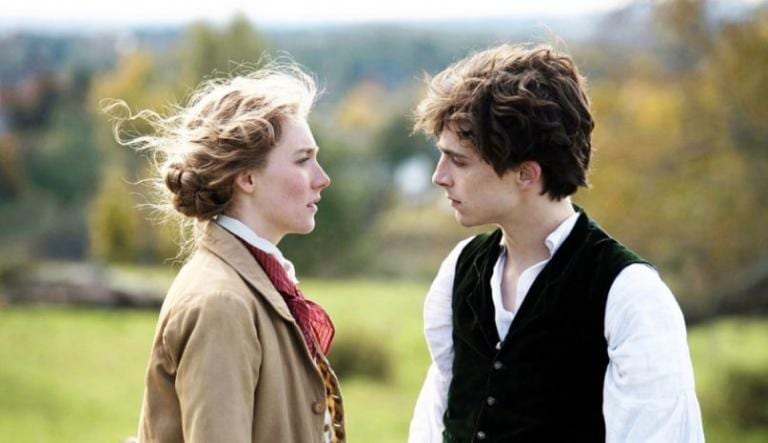 The most complete and satisfying film of 2019 acknowledges the gaps between rich and poor against the backdrop of a civil war. Although set in the past, it never descends into easy nostalgia. Instead, it feels remarkably contemporary in its countercultural currents. It focuses on families and the daily choices to love our neighbors, to forgive each other, to cultivate a creative life. The sets, the costumes, the music cues, the performances are all so spot on. The cinematography and production design are gorgeous, lifted straight from period paintings. Yet, it never feels stuffy. It is light and bright, funny and sad in equal measure. Little Women arrives as a perfect film, each scene developing its own rhythm and charm. Greta Gerwig's inventive screenplay builds in power, highlighted by the cross cutting between present and past, from life to death, weddings to funerals. The audience around me convulsed with tears for ten solid minutes in the middle of the movie. And there were still major challenges and surprises ahead for Jo Marsh and her siblings. For those wondering how to endure the political preening and lies that surround us, Little Women offers a bracing counter-narrative. Be kind. Be decent. Be creative. Engage in self-reflection. Repent of your sins. Commit to your family, your community, to the greater good. Little Women is infused with so many moments of generosity and grace that it made me want to be a better person. Life may not take the twists and turns you expect, but we all have the ability to adjust our response. The March family overcame their losses with faith, hope, and love. What a timely and timeless tale in a time of racial exploitation, social strife, and national division. Make time for the quiet stories to feed your soul.
Here's my ranked list of the finest films of 2019:
LITTLE WOMEN

PARASITE

THE IRISHMAN

TRANSIT

AMAZING GRACE

A HIDDEN LIFE

HONEYLAND

ATLANTICS

FOR SAMA

CLEMENCY

THE FAREWELL

FORD V FERRARI

WAVES

THE EDGE OF DEMOCRACY

ONCE UPON A TIME…IN HOLLYWOOD

DARK WATERS

DIANE

HIGH FLYING BIRD
KNIVES OUT
19 POWERFUL PERFORMANCES: 
Alfre Woodard and Aldis Hodge, CLEMENCY
Awkwafina and Zhao Shuzhen, THE FAREWELL
Jonathan Majors, LAST BLACK MAN IN SAN FRANCISCO
Song Kang-Ho and Yeo Jeong-Jo, PARASITE
Lupita Nyong'o, US
Florence Pugh and Chris Cooper, LITTLE WOMEN
Wesley Snipes, DOLEMITE IS MY NAME
Cynthia Erivo, HARRIET
Mary Kay Place, DIANE
Taylor Russell, WAVES
Bill Camp, DARK WATERS
Tim Blake Nelson, JUST MERCY
Valerie Pachner, A HIDDEN LIFE
Brad Pitt, ONCE UPON A TIME IN HOLLYWOOD
Christian Bale, FORD V FERRARI
BEST ORIGINAL SCREENPLAY: Bong Joon-ho and Jin Won Han, PARASITE
BEST ADAPTED SCREENPLAY: Greta Gerwig, LITTLE WOMEN
BEST SONG:  "Stand Up" by Cynthia Erivo, HARRIET
IT REMAINS TO BE SEEN:
Peanut Butter Falcon, Monos, The Lighthouse, The Great Hack, Portrait of a Lady on Fire, Tell Me Who I Am, Black Mother, Honey Boy, The Hottest August, Pain and Glory, Long Day's Journey Into Night, Shadow, Synonyms