In this week's devotional, "Breathing Trees," we learn that there is a sacred exchange between humans and trees.  It's not surprising, then, that many cultures revere certain groves of trees as shrines.
This 8-week interfaith devotional has been designed to encourage and uplift you as you connect your faith with your love of nature.  The devotional is part of the Healthy Trees, Healthy People, Healthy Faith study in Lexington, Kentucky, which you can read about here.  But you can use this devotional wherever you are in the world that you can find some trees!
[Want to read the other devotionals in this series? Start with Week One and work your way through!]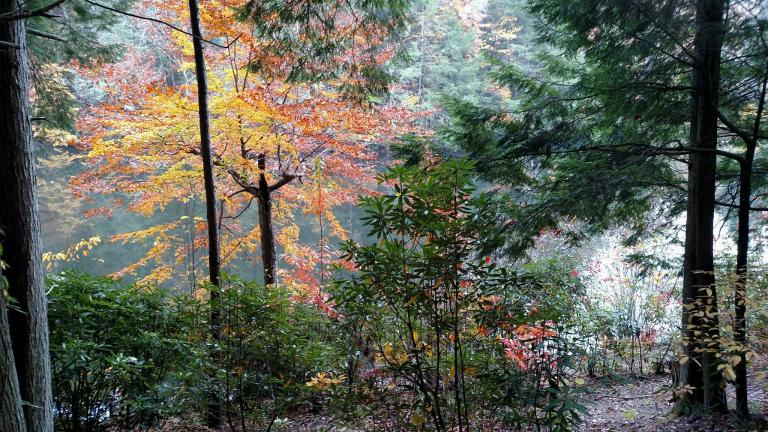 WEEK FIVE
"Breathing Trees"
Reading:
From "The Grove of the Village Shrine" in A Journey Through Asia by Spanish philosopher, Diez del Corral:  "The most impressive sight repeated in every place throughout the breadth of this country is nothing other than union of forest and shrine… Almost as though the Japanese 'kami' is just a drop coalesced from the sacred flow, teeming with all of nature. The Japanese shrine is the most compressed architectural expression of the forest as the home of the sacred. This is precisely the essence of the shrine, and it is the holy place of Shinto, evoking a nostalgic feeling for many Japanese towards their own home or country." (Del Nuevo Al Viejo Mundo, Revista De Occidente, Madrid, 1967.)
Reflection:
Have you ever looked at an image of the bronchial tubes and branches of a lung?  "A cast of our respiratory 'tree' is indistinguishable from the shape of a bare oak tree," observes Matthew Sleeth, a physician-turned-ecotheologian.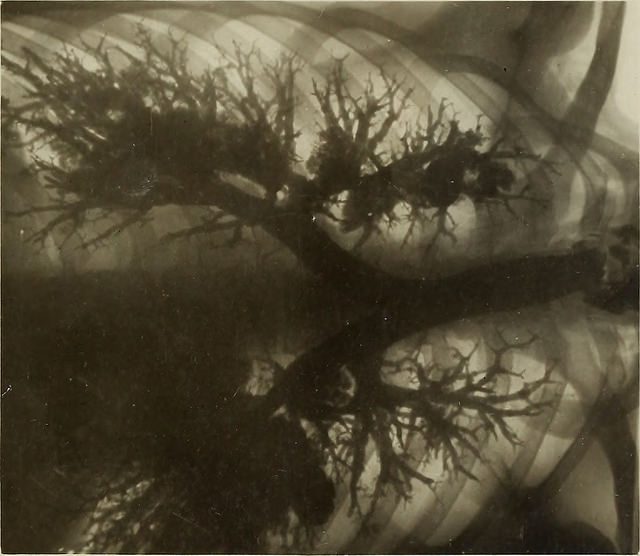 "Yet for almost all of human history, we hadn't a clue that we are actually breathing trees," he adds.
Have you noticed how your breathing expands when you are taking these walks in the parks?  While not "sacred groves" in a Shinto shrine, you might be able to understand why stands of trees have sacred significance for so many cultures.  In the sacred groves of the Norse, Baltic, and Celtic mythologies, and in the cosmology of Nigerians, Indians and Mongolians, stands of trees are revered and respected.  Priests and priestesses attend to them and serve as guardians, keeping them safe from harm and felling.
Questions to ponder:
If you were to design a sacred ritual for your favorite grove of trees, what would it look like? What would you do?  Who would you invite?
When you read quietly or say aloud the prayer below, would you consider putting your hand on a tree you have come to appreciate during your walks?
Prayer:
Bless you, Tree.  Bless you for your generous gift of oxygen that you give to my lungs.  Bless you for the home you provide to birds, insects and animals.  Bless you for drawing the carbon dioxide from the air.  Bless you for doing exactly what God designed you to do.  Amen.
[If you want to receive the full 8-week devotional via email, contact me at lschade@lextheo.edu.]
Want to see the previous weeks' devotionals?  You can start with the first week here and follow the links for the rest of the devotionals online.
See also:
Thanks to Matthew Sleeth for contributing to this devotional. His forthcoming book is called 
Reforesting Faith. 
Visit 
www.blessedearth.org
 for more information.
---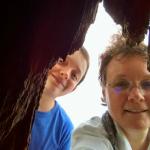 Leah D. Schade is the Assistant Professor of Preaching and Worship at Lexington Theological Seminary (Kentucky) and author of the book Creation-Crisis Preaching: Ecology, Theology, and the Pulpit (Chalice Press, 2015). She is an ordained minister in the Lutheran Church (ELCA).
Twitter: @LeahSchade
Facebook: https://www.facebook.com/LeahDSchade/.