This 8-week interfaith devotional has been designed to encourage and uplift you as you connect your faith with your love of nature.  The devotional is part of the Healthy Trees, Healthy People, Healthy Faith study in Lexington, Kentucky, which you can read about here.  But you can use this devotional wherever you are in the world that you can find some trees!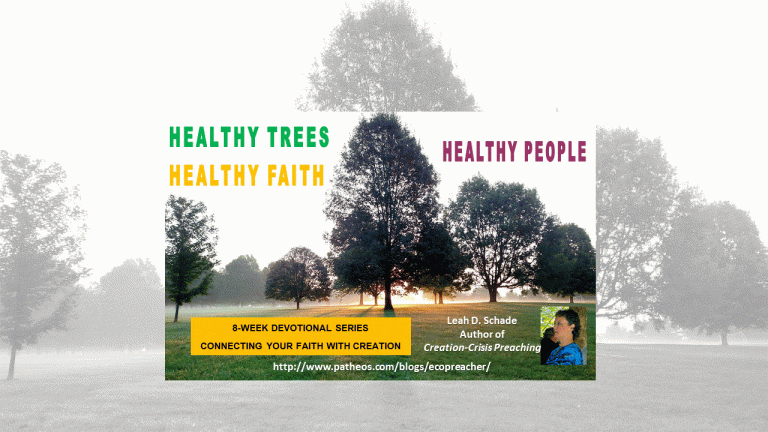 Introduction
Each week I'll post the devotional on this blog. [If you want to sign up to receive it via email, contact me at lschade@lextheo.edu.]  The devotionals will follow this format:
Scripture reading or story from a faith tradition. These will come from a different tradition or religion each week.
A brief reflection. Each one will focus on a theme from the scripture or story helping to connect faith and nature.
Questions to ponder. You can contemplate these questions on your own, with a friend or family member, or with a group that you walk with.  The questions are meant to further and deepen your faith, challenge you to act on that faith, and to expand your spirituality to include trees and other aspects of creation.
Prayer.  The prayers are designed to be accessible for people of different faith orientations, as well as for those who are "spiritual but not religious."  You are invited to adapt the prayer for your specific religion.  For example, Muslims can address the prayer to Allah; Christians can address to prayer to Jesus; etc.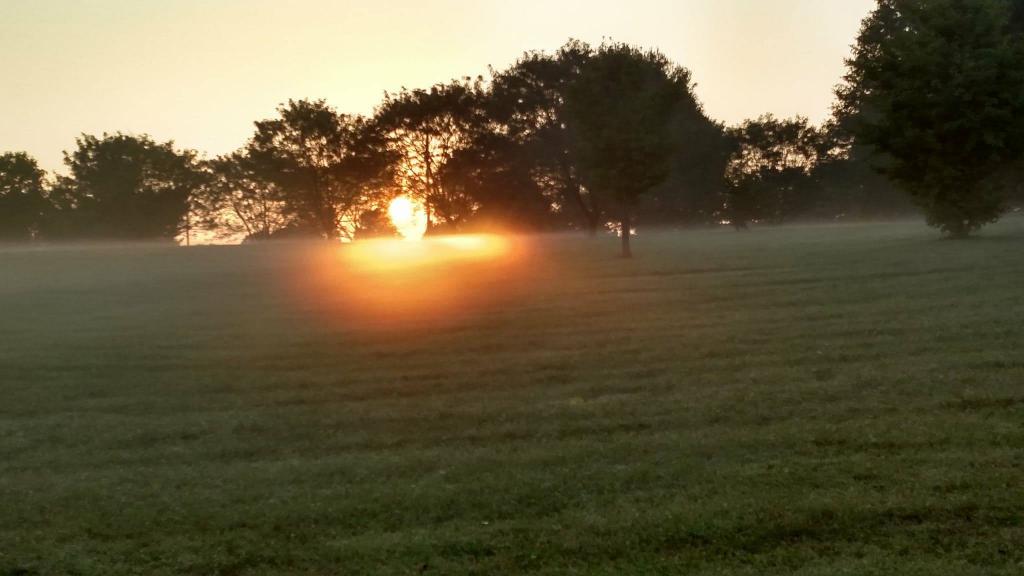 WEEK ONE
"Out of the ground the Lord God made to grow every tree that is pleasant to the sight and good for food, the tree of life also in the midst of the garden, and the tree of the knowledge of good and evil." Genesis 2:9
 "A good word is as a good tree, its root set firm and its branches in heaven, giving its fruit at every season by the leave of its Lord." Qur'ân XIV: 24-5b
Reflection:
Nearly every religion uses the image of the tree to convey the mysterious linkage between sky and earth, the realm of the divine and the realm of humanity.  The tree embodies the mysterious interchange of birth, growth, death, and new life; of soil, water, air, and sunlight; of reaching into the depths while also rising toward the heights.
As we witness the ongoing and accelerating degradation of the planetary life-systems that support trees –  along with monarch butterflies, spade-footed toads, dolphins, human beings, and everything else – these great woody plants suggest what we need to do in this perilous time.  Homo religiosus must reach deep into our soil of scriptural and spiritual wisdom in order to draw up the life-giving water and nutrients that can sustain the trunk, branches, and leaves of the whole "family tree" that makes its home on Earth.
Questions to ponder:
What were your family's and/or ancestors' attitudes toward trees? What were your family's and/or ancestors' attitudes toward religion and faith?  Were you aware of them connecting their faith with nature?
How has your upbringing/family background, economic class, race, ethnicity, gender or region/geography shaped how you think about nature and environmental issues?
Prayer:
Creator of white pine and red maple, Creator of soil and water, Creator of air and sun – thank you for the gift of trees.  Open my eyes to see the beauty of your Creation, to appreciate all you have made.  Help me to contemplate my role as a caretaker.  Amen.
[If you want to receive the full 8-week devotional via email, contact me at lschade@lextheo.edu.]
---
Thanks to the following for inspiring or contributing to this devotional:
Matthew Sleeth, author of the forthcoming book Reforesting Faith. Visit www.blessedearth.org for more information.
Laurel Kearns, creator of the "Environmental Autobiography," the source of many of the "Questions to Ponder" in this devotional.
Also thanks to Margaret Bullitt-Jonas, whose work with me inspired the Reflection. which will be part of our forthcoming edited volume, Rooted and Rising: The Search for Meaning and Courage in a Time of Climate Crisis.
---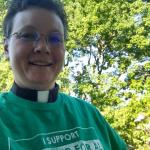 Leah D. Schade is the Assistant Professor of Preaching and Worship at Lexington Theological Seminary (Kentucky) and author of the book Creation-Crisis Preaching: Ecology, Theology, and the Pulpit (Chalice Press, 2015). She is an ordained minister in the Lutheran Church (ELCA).
Twitter: @LeahSchade
Facebook: https://www.facebook.com/LeahDSchade/.
See also:
The Gift of Trees: Healthy Trees, Healthy People, Healthy Faith, Wk. 2
Spreading the Gospel of Trees: Healthy Trees, Healthy People, Healthy Faith
Healthy Trees, Healthy People: Why Citizen Scientists are Needed as Climate Changes