Turning Earth into Golgotha – We Need an Eco-Resurrection
I watch waves move beneath the layers of plastic trash that stretch in every direction.  You can't even see the water, the garbage is so thick.  The ocean is like a trapped animal, shackled and smothered. It tries to heave the heavy layers of garbage onto the beach, but it falls back, exhausted by the struggle.  The beach itself is already choked with piles of detritus.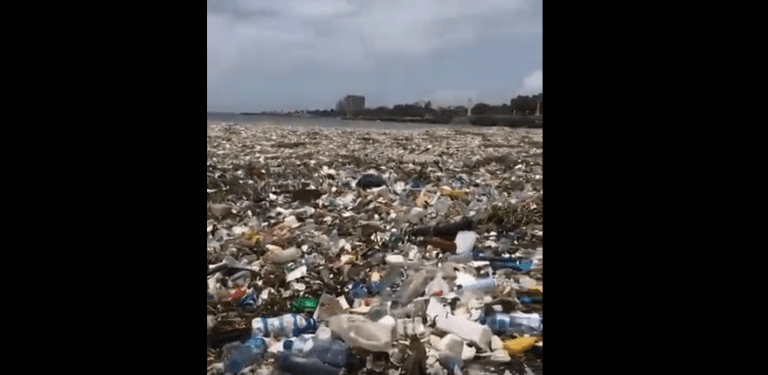 The footage was filmed on the coast of the Dominican Republic after a storm.  I look closer at the individual items – a green soda bottle, an opaque milk jug, grocery bags.  Is that one mine?
I turn up the volume.  There is no sound of ocean waves crashing and lapping on the shore.  Only the rippling clack of plastic against plastic.  Where did it all come from?  Where will it all go?  Nothing can live in this.  It's a putrid undulating field of plastic garbage as far as the eye can see.
On Good Friday, Christians remember the crucifixion of Jesus.
He was executed at Golgotha – "the place of the skull" – the trash dump outside the city of Jerusalem.  Today, we have turned this entire planet into a trash dump that is crucifying ecosystems, communities, oceans, animals, birds, fish, and our own bodies.
Just last month, a whale carcass washed up on the shores of the Philippines with 40 kilograms of plastic in its stomach.  That's nearly 90 pounds of undigestible bags and single-use plastics that had so calcified the creature's innards that it died a slow death of dehydration and starvation.  And now scientists have discovered that microplastics are turning up in our water and food supplies.  We are literally eating our own waste.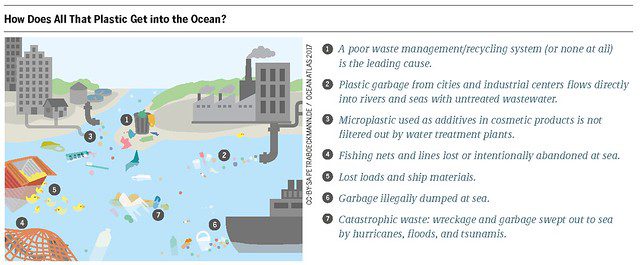 Plastics are derived from natural gas and crude oil refining. So while we are polluting our air and stoking climate disruption with carbon and methane emissions, we're also suffocating in our own plastic trash.  This hits close to home as we see the Ohio River Valley Water Sanitation Commission intending to loosen its region-wide pollution control standards. It seeks to enable the petrochemical industry to create yet another complex of oil and gas refineries.  A handful of foreign investors plan to put billions of dollars into building industrial sites that will process fracking byproducts and make more single-use plastics.
This is a moral crisis.
Our world is already choking on plastic and the emissions from oil and gas.  Do we really want more?  Ten percent of the U.S. population, over twenty-five million people, live in the Ohio River Basin. Five million individuals derive their drinking water from the Ohio River. Countless individuals are drawn there for recreation and outdoor sports. Millions of creatures great and small live in the Ohio and its tributaries.  Where refineries pump chemicals into the water and air, there are higher rates of cancer.  Haven't we had enough?  Do we really want to be known as Cancer Alley 2.0?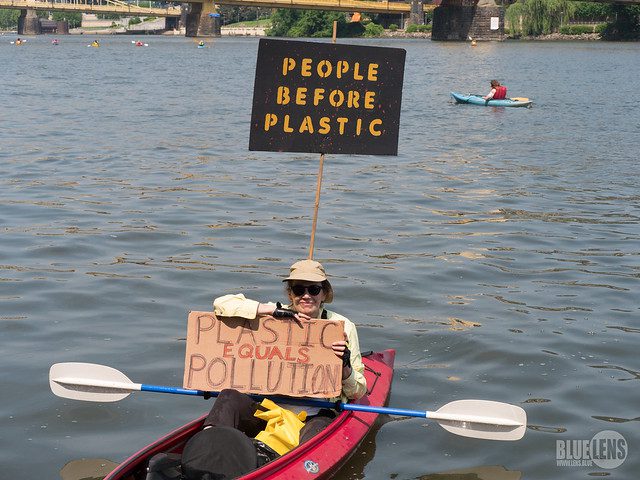 There is still time to make it known that the Ohio River Valley community wants the pollution control standards to stay. Due to the current polluted state of the Ohio River, and the need to protect our drinking water, the ORSANCO Board Members should vote to keep the current pollution control standards in place for all states.  You can submit your comments by April 15 to
http://www.orsanco.org/programs/pollution-control-standards/
.
In the Christian tradition, Easter Sunday follows Good Friday.
It's a time of joy, hope, and new life.  This year, it so happens that Earth Day follows Easter Sunday.  Whatever compels you – your faith, your health, your family, your basic human decency – let's choose to leave the self-imposed eco-crucifixion of Good Friday.  From the trash-compacted beaches of the Dominican Republic, to the plastic-choked bodies of whales, to the polluted waters of the Ohio River – we need to say we've had enough!  We need to work together to create the joy, hope, and new life of an eco-resurrection.
---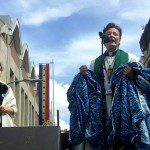 Leah D. Schade is the Assistant Professor of Preaching and Worship at Lexington Theological Seminary (Kentucky) and author of the book Creation-Crisis Preaching: Ecology, Theology, and the Pulpit (Chalice Press, 2015).
Twitter: @LeahSchade
Facebook: https://www.facebook.com/LeahDSchade/
Read also:
From Eco-Crucifixion to Eco-Resurrection
The Pietà of a Mother Orca: Carrying the Grief of an Eco-Crucifixion
More than Eco-Palms: Ecojustice and Palm Sunday