"Appalachia doesn't need saving. It needs solidarity."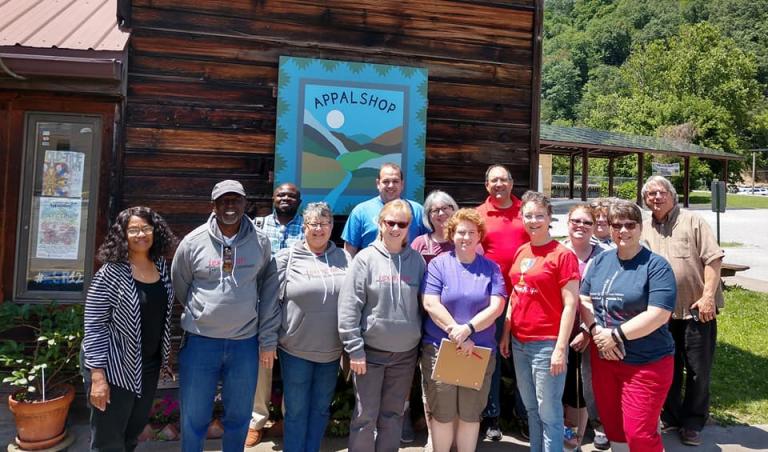 This is what students from Lexington Theological Seminary heard as we took part in a four-day immersion experience in the Appalachian region of eastern Kentucky this summer. The group was led by me and Lon Oliver, director of AMERC and adjunct instructor at LTS. AMERC (Appalachian Ministries Education Resource Center) is a consortium of schools that support experiential learning about the theological, spiritual, social, economic and environmental aspects of Appalachian culture, especially for ministry in rural and small-town settings. Their mission is to promote contextual, cross-cultural education for theological students, faculties, and other Christian leaders.
A-ha moments in eastern Kentucky
This past June, twelve students from LTS experienced a wide range of encounters in places such as Whitesburg, Hazard, Blanton Forest, Cumberland, Natural Bridge State Park, and Berea. What they observed, experienced, and learned has given them insight into an area of the country that is often misunderstood, mischaracterized, and demoralized by harmful stereotypes.
Through our conversations with former coal miners, high school students, social justice activists, community organizers, and all manner of folks along the way, we began to understand the intersections between the land, the people, and their community as it has been affected by a long history of extractive industries, poverty, exploitation, and public health issues.
Appalachia is a region of the United States spanning thirteen states across the Appalachian Mountains from southern New York to Mississippi.
While blessed with beautiful mountains, valleys, forests, rivers, lakes, and abundant natural resources, the land and the people have struggled. Some areas have suffered from environmental devastation, poverty, and public health issues (such as lung disease and addictions). In addition, harmful classist and cultural stereotypes, as well as tensions around race, ethnicity, and sexual orientation further complicate attitudes within and about the people of Appalachia.
I teach preaching and worship at LTS and have an interest in both ecological theology and bridging the red-blue political divide in congregations. I titled the course "Witness and Testimony in Appalachia: Environment, Community, and Purple Zone Preaching." One goal was to equip students to examine their own privilege, socio-economic position, and racial/ethnic standpoint while engaging in constructive civil discourse. We wanted the student to learn to listen to and dialogue with individuals from different political perspectives around sensitive social issues within Appalachia. Along the way, we discussed strategies for crafting a sermon in their own ministry context about what they learned during this immersion experience that draws on the stories and experiences from their time visiting Appalachia.
Our students came from across the U.S. (ranging from California to New Hampshire) as well as Kentucky.
The group also included three students whose countries of origins were Ghana and Haiti. These students were particularly struck by the similarities they saw in the environmental devastation of Appalachia and that of their home countries. Yet all the students returned to their congregations with a message of hope about the people of Appalachia that dispelled the negative stereotypes about the region often propagated by the media and cultural myths.
As we learned from Mae Humiston, a local community developer, "Appalachia doesn't needed saving. We need solidarity." In other words, the people in these areas are not looking for hand-outs or rescue efforts. They are looking for innovative ways to rebuild a sustainable economy as the coal industry collapses and the area transitions into a new future.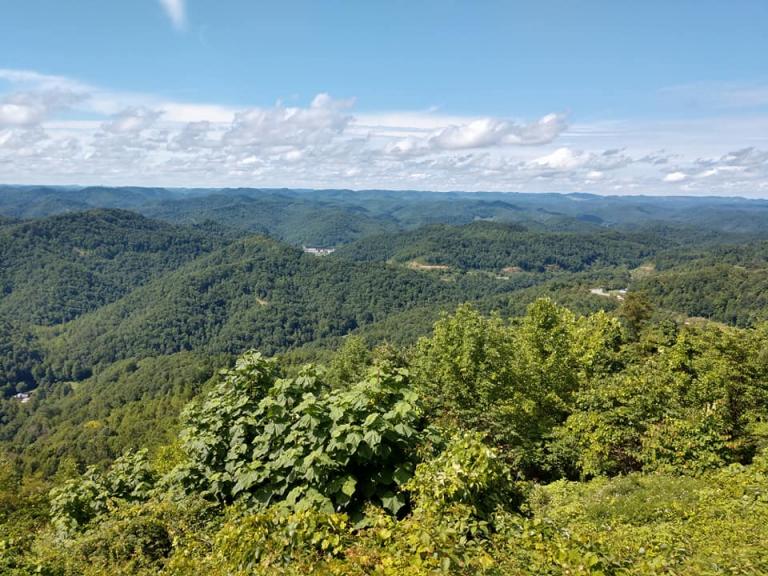 Our group toured an historic coal mine (Portal 31). We hiked through the woods (Blanton Forest, part of Kentucky Natural Lands Trust). We visited Appalshop to view documentaries on Appalachia. A community fish-fry we attended featured local foods. And we worshiped at the diverse and vibrant Commonbond Christian Fellowship Ministries in Hazard.
At every point along the way we listened to and spoke with fascinating speakers who gave us different perspectives on faith, community, God's Creation, and justice.
Dr. Matthew Sleeth, Executive Director of Blessed Earth (based in Lexington) spoke with us about the need to protect trees and generously gave us copies of his new book, Reforesting Faith: What Trees Teach Us About the Nature of God and His Love for Us.
Hugh Archer of Kentucky Natural Lands Trust led us on the hike through Blanton Forest where we learned about the necessity of preserving old growth forests.
Rev. Emily Hudson, pastor of Commonbond, read to us from her book of poetry, Soul Miner, at the fish fry and gifted us with a sermon about community.
And Father John Rausch, a long-time Catholic priest and advocate in Appalachia, gave our group a key question to frame our inquiries about life in Appalachia.
"What is it like to be you in this place?"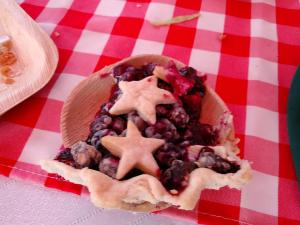 We thought about that question from the standpoint of the mountains devastated by the coal industry. And the miner suffering from black lung disease. The church matriarch who gave a pie-baking workshop that resulted in the homemade pies we enjoyed at the community dinner. The retiree who had left the area during most of her adult life, but has returned because "this is home."
I'll be sharing more reflections from our students about this Appalachia immersion experience. In the meantime, I'll leave you with this thought from Ceil Sheahan, an MDiv student who took part in the course.
"On this trip, I learned that if we consider a new way of seeing and hearing and being, we will discover a new way of living. And that new way of living will ultimately affect our world in positive ways. The people and land of Appalachia taught me that God is still speaking on behalf of the cosmos and through it. We have only to listen. And we must respond with faithful action. Because this is home."
---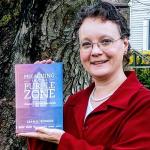 Leah D. Schade is the Assistant Professor of Preaching and Worship at Lexington Theological Seminary in Kentucky. She is the author of Preaching in the Purple Zone: Ministry in the Red-Blue Divide (Rowman & Littlefield, 2019) and Creation-Crisis Preaching: Ecology, Theology, and the Pulpit (Chalice Press, 2015).
Twitter: @LeahSchade
Facebook: https://www.facebook.com/LeahDSchade/
Read also:
Blackjewel and the Rich Fool: A Parable for Our Time
How to 'Be Church' in an Online Seminary: Environmental Education, Sustainability, Community