In all my years listening to Christmas sermons, I've rarely heard one about Joseph. I've heard sermons with Mary at the center, the angels, even the shepherds, and, of course, Jesus. But Joseph hardly ever gets his due.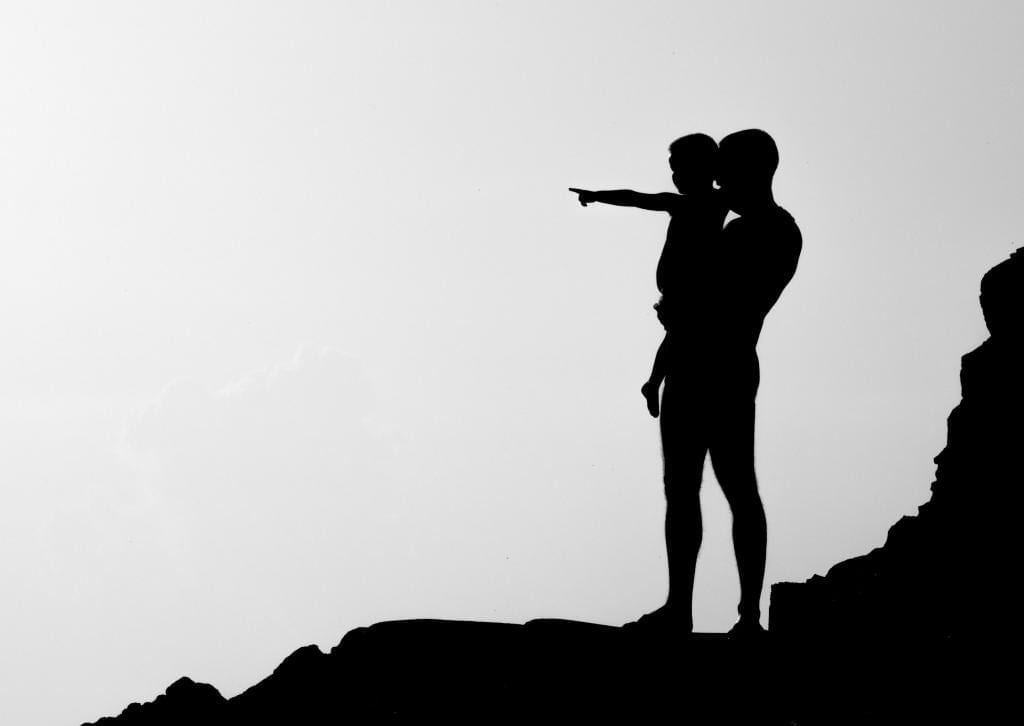 Admittedly, Joseph plays a relatively minor role in the Christmas drama. Think of the most beloved images of the Madonna and Child. Joseph isn't usually part of that mother-baby picture. And in the scenes we have of the holy family that first Christmas, you usually see Mary hovering lovingly over the manger, while Joseph stands by, perhaps a little awkwardly, gazing upon Jesus and his mother.
Think of the songs we sing about the Christ Child.
You don't hear, "Round yon Joseph, father and child."
It's: "Round yon virgin, mother and child."
And the song "What Child is This" ends a verse with "The babe the son of Mary," not Joseph.
According to the Bible story, Joseph is relegated to a sideline role because he is not the "real" father. God is the one who miraculously impregnates Mary. Here's Joseph, ready to take Mary as his wife, and he finds out that she has already conceived a child. Certainly his first thought was that Mary had been unfaithful. But he listens to the angel's words to him in a dream that he should take Mary as his wife because she is to bear the savior of the world. To his credit, he agrees to take on this monumental task.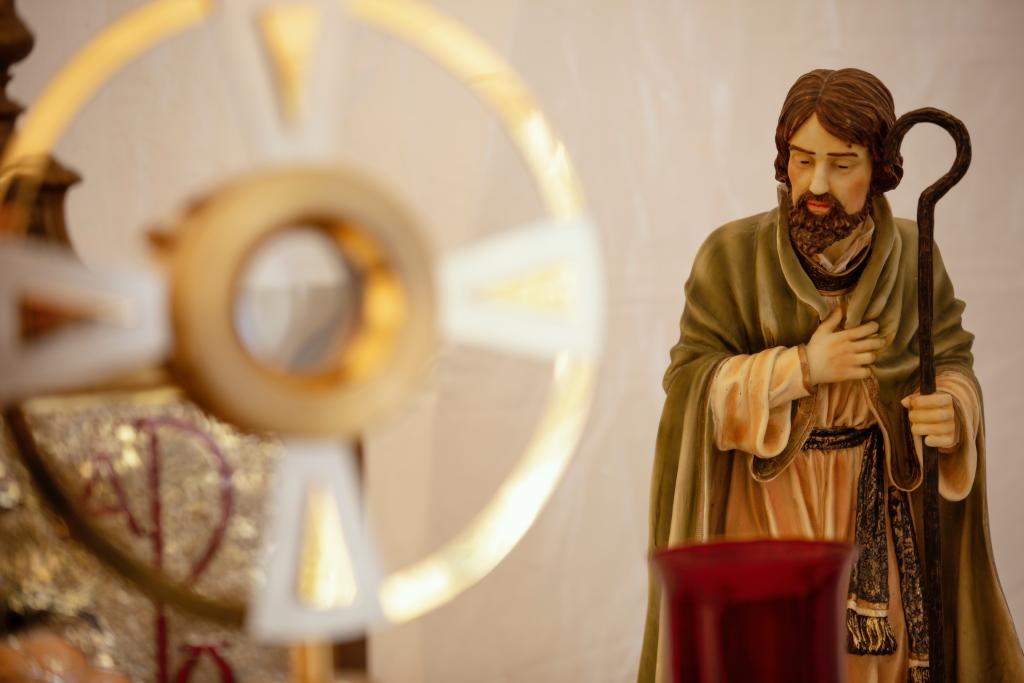 After making the very long journey from Nazareth to Bethlehem with Mary in the last month of her pregnancy, they find nowhere comfortable to settle except a stable area. He might have had to help with the whole messy birthing process, which would have been taboo for men in those days. After all this, I would imagine there could have been some feeling of disconnect between Joseph and this newborn.
I guess I've been thinking more about the Christmas story from Joseph's point of view after having seen my own husband become a father.
I remember the 26 hours of labor he went through with me in the birth of our first child. The feeling of helplessness he experienced as I howled in pain and all he could do was endure my crushing his hand. And those first few days after we came home with Rachel, I got to stay in bed with the baby while Jim had to go back to work.
I wonder if most fathers don't have some moments of doubt and insecurity watching the intense bonding between mother and child. Perhaps there are times of feeling a little left out until they are welcomed into the embrace. I wonder if, like Joseph, some fathers feel a bit disconnected from their wives and children at certain times.
This is not to say that Jim and our children didn't have their bonding time. He was the first to touch each of them as they were emerging. The midwives asked me if I wanted to, and I said, in less than a polite voice, "No, just get this thing out of me!" But Jim got to rub the top of each of their heads, in his own way reassuring them.
"It's okay to come out – Daddy's here!"
Over the first year of their lives, he watched as recognition dawned on their faces with a smile. Then reaching for him with their tiny arms. And now when he arrives home, they run to him calling, "Dad!" as he walks in the door.
Yes, I think the father-child bond deserves more than a cursory glance. It's worth taking a moment to sit next to Joseph as he gazes on his wife and her newborn son and realize what an important role he plays in this story. . .
Read Part Two – Joseph and Jesus: Honoring the Non-traditional Parent
---
Leah D. Schade is the Assistant Professor of Preaching and Worship at Lexington Theological Seminary in Kentucky. She is the author of Preaching in the Purple Zone: Ministry in the Red-Blue Divide (Rowman & Littlefield, 2019), Rooted and Rising: Voices of Courage in a Time of Climate Crisis (Rowman & Littlefield, 2019), and Creation-Crisis Preaching: Ecology, Theology, and the Pulpit (Chalice Press, 2015).
Twitter: @LeahSchade
Facebook: https://www.facebook.com/LeahDSchade/
Read also:
Christmas Birthday: Letter to My Son, Born on Christmas Day