Here's what I've learned about effective leadership from watching Kentucky Governor Andy Beshear – even when I disagree with him.
It's been two months since Kentucky Governor Andy Beshear declared a state of emergency following his announcement of the first COVID-19 patient in the state. Every day since then (with the exception of one well-deserved day off on May 2), Gov. Beshear has held daily briefings about the pandemic. He gives us an update on how the state is responding and what is required of Kentuckians to defeat the coronavirus.
I've watched and listened to these briefings almost every day. And I've been analyzing them as an ordained pastor and seminary professor who helps educate and train leaders of congregations. I want to share what I've learned from Gov. Beshear about effective leadership.

1 – Provide clear communication about important information and repeat regularly.
Every day, Beshear begins with having us repeat the phrase, "We will get through this. We will get through this together." Then he reviews the "Ten Steps to Defeat COVID-19." After this, he gives an update on where things stand, explains new developments, and lays out plans for addressing each issue as it arises. He follows a regular pattern, does not obfuscate, and does not pontificate. What he does not know, he promises to find out. And he follows through on what he says he's going to do.
This shows us the necessity of clear, repeated instructions for those we lead.
You don't know who may have missed the last gathering or who is joining for the first time. The repetition may seem, well, repetitive. But it builds "muscle memory," as Beshear describes it – conditioning us into good behavior with repeated practice. This provides structure and reinforces our understanding of who we are and what we do.
2 – Be a non-anxious presence. But don't be afraid to show your passion and humor.
I've heard some people say that Governor Andy Beshear reminds them of Mr. Rogers from the beloved children's television show Mr. Rogers' Neighborhood. The calm demeanor and soothing voice. The down-home, plain-speaking manner. His warmth, easy smile, and laughter. And his compassion for those who are suffering. All of this is calming when people are anxious. It provides reassurance when fears are escalating.
But this doesn't mean that Beshear is a lukewarm, milquetoast leader (neither was Fred Rogers, for that matter). On the contrary, he conveys passion for the state he leads and for the people under his care. Every press conference is peppered with short, inspirational speeches. He compares our task with that of the Greatest Generation, those whose character and ethics helped to bring this nation through the Great Depression and World War II. "This is our calling," he declares. "This is our time."
Effective leaders stay calm under pressure and convey confidence without bravado.
They inspire commitment and devotion. And they're not afraid to express their feelings in appropriate ways. They model the behavior they want to see in those they lead.
3 – Character, honesty, and transparency matter.
The last three years of leadership in the White House may lead us to conclude that honesty, integrity, and transparency no longer matter. But this would be an inaccurate conclusion. In fact, the pandemic is revealing just how important it is to have a leaders with impeccable character and the highest standards for themselves and their teams.
This is why Gov. Beshear has been so admired for his leadership during the onset of the coronavirus. He has demonstrated patience, forthrightness, transparency, and a strong ethical orientation. There is no grandstanding. There is no pomp and circumstance. And there are no empty promises.
More than once, Beshear has invoked the Greatest Generation and notes their key traits.
Personal responsibility – each person doing their part for the larger cause.
Integrity – knowing that what we do matters.
Work ethic – being resilient and doing what needs to be done, not know how it will turn out, but sticking with it.
Faithful commitment – being willing to make sacrifices for the right reasons.
Effective leaders model and embody these traits. All of this cultivates trust.
This way, even if you disagree with the leader politically, you know that she or he is acting from the highest motives. From Beshear, we learn that an effective leader is consistent, constant, and has ethics that are beyond reproach.
4 – Affirm the positive. Then push for improvement and set goals.
Gov. Beshear always affirms what Kentuckians have done to slow the spread of the virus and save lives. "You're following the rules – and it's making a difference," he often says. But he also urges us to improve. For example, the +1 step is filling out the census, which is key to the state receiving appropriate funding to meet the needs of its citizens. So he keeps pushing for Kentucky to move up in its rank. "Number 14 not good enough. Let's do better. Let's be better." As of this writing, we've moved up to Number 13. But Beshear has set a goal of Kentucky being in the top ten!
This tells us that effective leaders cast a vision and inspire people to make that vision a reality.
Beshear frames the hardships we are enduring to keep each other safe as a noble sacrifice. He reminds us that when we look back, "We'll see that these were the right sacrifices. They were the right steps to take."
5 – Keep your focus. Don't get distracted by politics.
At the end of every briefing, Beshear takes questions from the media, both in written form and from reporters present in the meeting. Invariably, there are questions about political issues. He's asked what his thoughts are about the actions (or inactions) of President Trump, or Senate Majority Leader Mitch McConnell, or the Republican-led Kentucky legislature, or those who are protesting that the state is not yet "open for business."
Beshear never takes the bait. He remains calm and centered. He instinctively knows when a trap has been set. So he keeps his focus and redirects. "That's not what's important right now. Saving lives is."
This is not to say that Beshear never engages questions about politics.
But when he does, it's not in a way that's snarky or hostile. He begins by affirming where he has agreement or found common ground with party in question. And he refers to the ground rules – the rule of law, the White House guidelines, and the values we should all share as fellow Americans. Then he clarifies where and why he disagrees, what is at stake, and what the consequences are if a certain course of action is followed.
As I read in one person's Tweet (who happens to be a Republican): "Andy Beshear is a straight shooter. I didn't vote for him. And I don't agree with him on almost anything. But he's doing a darn good job of leading us through this crisis."
All leaders are challenged by those who want to bring them down or force them to cave to their demands.
Beshear models how to deal with these power battles. Be fair, identify common values, and play by the rules. But when it comes to standing up for what's right and fulfilling your sworn duty – be courageous.
6 – When you mess up, 'fess up. Make it right, and follow up.
Good leaders are up front about their mistakes and when things within their jurisdiction aren't working as well as they should. Beshear never blames others or makes anyone fall on their sword for him. Instead, he takes responsibility for when things go wrong.
For example, the system for applying for benefits was not working as quickly or as smoothly as it should have. It's taking weeks for some to get the help they need. Beshear acknowledges this. "Don't blame my staff; blame me. This is my job. And I need to do better." Then he explains how he is going to make it better, and with very specific steps.
Another example happened before the Easter holiday. Beshear showed videos of local clergy encouraging people of faith to worship from home. But someone had pointed out to him that all the featured clergy were males. He publicly acknowledged his neglect of female clergy, and he made it right. He showed a video featuring female clergy sharing messages of hope and encouragement to worship while staying #HealthyAtHome.
In a third instance, Beshear publicly called out someone who had applied for benefits using the name of a deceased rapper. But it turned out that this was the person's actual name. So Beshear called him to apologize and then publicly apologized to him during a briefing. He made a mistake, he apologized, and he fixed it.
Part of being an effective leader is being able to own up to our mistakes.
This means differentiating between our mistakes and our personhood. Acknowledge and apologize for missteps and shortcomings. No self-flagellation is necessary. Just admit the what you did wrong without being defensive and explain how you will improve or fix it. Then follow up later to report on what you've done to make it right. This helps establish trust, because you'll be a person of your word.
7 – Admonish when necessary.
One of Beshear's signature phrases is, "You can't be doing that." He has said this in response to reports of people violating the Ten Steps. But he reserves this tactic as a last resort when the positive encouragement and team spirit fail to reach everyone.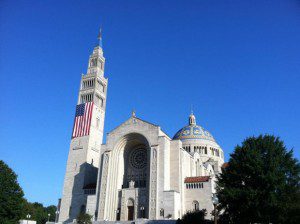 For example, there were a few non-compliant churches that insisted on having in-building worship services on Easter – less than seven in the entire state. But those few churches could be the source of spreading the coronavirus. Beshear could have put police at the door and barred entry. But instead, he allowed the services to continue and ordered attendees to self-quarantine for 14 days. "We are better than this," he reminds us.
Effective leaders encourage us to be our best selves.
They appeal to what it means to be a good neighbor, a member of the team, and a citizen who contributes to the betterment of the community. But when that doesn't work, they're not afraid to use their power in a focused way to curtail bad behavior and protect those most vulnerable.
8 – Have courage to sacrifice for a larger cause.
Beshear was lambasted by Sen. Rand Paul and Rep. Thomas Massie for his order requiring church-goers to self-quarantine. But the Governor stated clearly that he was willing to accept the political consequences if it meant saving lives. That is his top priority – saving the lives of Kentuckians.
He is clear that his actions were not meant to target churches, but to prevent any mass gatherings that would spread the virus. "My faith is important to me. And my faith would never let me do that – put people at risk. Our faith will guide us and give us the wisdom to do the right thing."
Few leaders have to risk their jobs or careers for taking a stand. But sometimes we do.
In the church, we call this being prophetic. Taking a stand and executing bold action takes courage. We have to discern when the cause is just and necessary. And we have to be willing to accept the consequences in the short-term in order to accomplish the long-term goal.
9 – Even with the best intentions, sometimes effective leaders get it wrong.
On April 29, Gov. Beshear announced that there would be a gradual loosening of restrictions and opening parts of Kentucky's economy in the months of May and June. These are to be phased over two-week intervals so that they can carefully monitor for spikes in COVID-19 cases and pull back if necessary. He announced that houses of worship would be allowed to reopen on May 20 with certain social-distancing requirements in place.
I'll be honest: opening houses of worship this soon concerns me.
This plan was made without a demonstrated 14-day decline in the number of cases and deaths. At best, we've plateaued, but we're not on the downside. (Although I realize that determining readiness is an imprecise science and that there are multiple factors involved. You can see the Governor's benchmarks and #HealthyAtWork plan here.)
I understand the pressure to return to some level of normalcy, but in my opinion, this timeline for houses of worship is too soon. I've talked with many other clergy and members of churches who feel the same way. And it puts us in a difficult situation. Houses of worship have been hot spots for spreading the virus, and many church members have high-risk factors. Yet other members are now pushing to be back in worship this month. [**See below for recommendations from denominational leaders on when to reopen churches.]
As much as I respect Gov. Beshear's leadership, I think he's made a wrong call on this one.
I'm concerned that he's responding to political pressure from a vocal minority. I'll admit that my confidence has been a bit shaken. "We can't be doing that," is what I want to tell him.
All of this reminds me that even the best leaders sometimes do things I can't understand and that I don't agree with.
But when I disagree with him, even on something this major, I will continue to support him. Why is that? It's not just because I think Beshear is doing the best he can in an incomprehensibly difficult leadership situation. There's another key reason. It's because I trust his team.
10 – Put together the most capable, competent, and effective team you can.
One of the reasons Beshear is able to be an effective leader is because he has assembled an extraordinary team around him. Lt. Gov. Jacqueline Coleman, Chief of Staff La Tasha Buckner, Public Health Commissioner Dr. Steven Stack, and the rest of his team are smart, competent, and committed to the mission of helping to defeat the coronavirus. My guess is that they have ongoing dialogue – and probably disagreements – about what the best plan of action is. But it is obvious that they have the highest level of respect for each other. This respect is built on a foundation of trust that translates into a highly functional team.
So even when I do not always understand – or agree with – the actions and decisions Gov. Beshear is taking, I will continue to follow the Ten Steps. I will continue to listen faithfully to the briefings. And I will continue to turn on our green light to honor those who have died.
I do this, because as pastor, I, too, have been been wrong at times and steered the ship in a misguided direction.
But I've been fortunate – blessed – to have served with incredible teams of congregational and clergy leaders who help me to right the ship when we get off course. I can tell that Beshear has built one of these teams for our state.
This is Team Kentucky – a team I am proud of, whose leaders I trust, and whose Governor I will continue to follow and support.
** In a letter to the Indiana-Kentucky Synod of the ELCA, Bishop William Gafkjen clarified: "In Kentucky, the process for gradual "re-opening" has been laid out in a 10-point plan of rules to be met in order to mitigate spreading the virus. It should also be noted that the Governor offered guidance this week that faith communities should first be listening to their denominational leadership for when it is safe to begin to gather together in-person." Read his full letter here.
**General Minister and President of the Disciples of Christ Christian Church, Rev. Terri Hord Owens has cautioned churches, "It is not yet time to gather for worship in person . . . Church, we don't make decisions based on economics. We make decisions based on love." Read her full letter here.
Thinking about when – and how – to reopen your church? Here are three excellent and helpful articles:
24 Questions Your Church Should Answer Before People Return by Ken Braddy
Small Churches and Reopening Our Doors by Sara Nave Fisher
Returning to Church – Wisconsin Council of Churches
Read also:
Governor Andy Beshear Takes Us to Church: 5 Lessons from COVID-19 Briefings
6 Tips for Avoiding Zoom Fatigue in the Age of COVID-19
---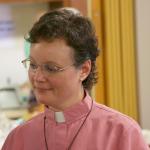 Leah D. Schade is the Assistant Professor of Preaching and Worship at Lexington Theological Seminary in Kentucky and ordained in the ELCA. Dr. Schade does not speak for LTS or the ELCA; her opinions are her own. She is the author of Preaching in the Purple Zone: Ministry in the Red-Blue Divide (Rowman & Littlefield, 2019), Rooted and Rising: Voices of Courage in a Time of Climate Crisis (Rowman & Littlefield, 2019), and Creation-Crisis Preaching: Ecology, Theology, and the Pulpit (Chalice Press, 2015).