You've made big plans on Earth Day for how you're going to do your part for our planet. But Earth Day Resolutions are a lot like New Year's Resolutions – if you don't put metrics and accountability in place, your good intentions will fade like day-old hibiscus flowers. So here are 10 ideas for keeping your Earth Day Resolutions. [With thanks to my students in the Environmental Ethics course I taught online for Hartford Seminary this semester.]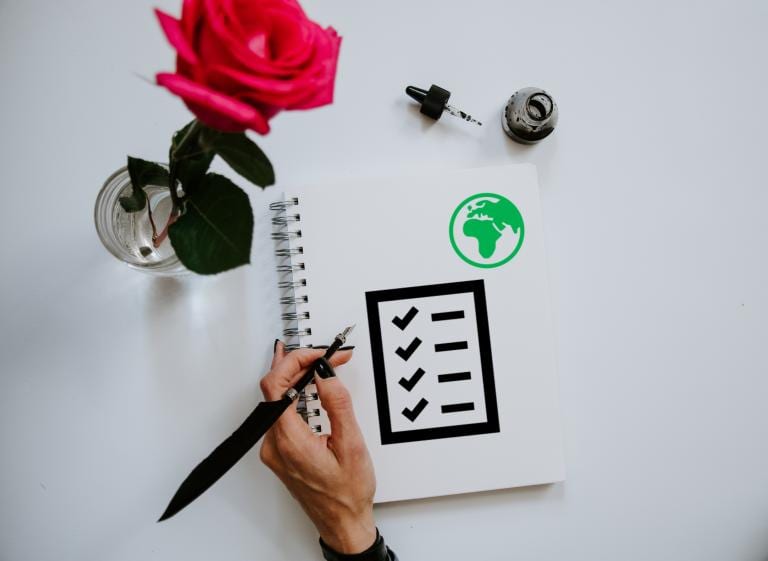 1 – Get SMART about your Earth Day Resolutions
In 1981, business consultant George T. Doran came up with the now-famous S.M.A.R.T. acronym for reaching goals. It stands for Specific, Measurable, Achievable, Realistic, and Time-Related. These criteria are important for our Earth Day Resolutions.
For example, one of my students committed to talking with more people about what she had learned in our Environmental Ethics class. She wants to engage people in raising awareness about climate change and pollution so they can discuss finding solutions. Wonderful!
So I encouraged her to set goals with some specific metrics. How many conversations you will have each week about environmental issues? Each month? How many different (and new) people you will talk with about this? These are specific, measurable, achievable, realistic, and time-related goals she can set for herself.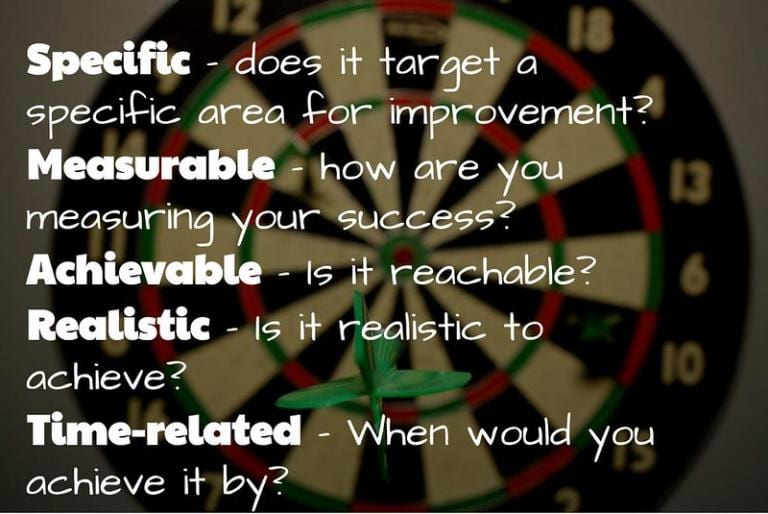 2 – Take the First Small Step Today
One of my students committed to using less plastic. But she went beyond just saying what she intends to do. She took the first step immediately. She purchased a water bottle to use at work instead of the plastic cups at the water cooler she used every day. This has made an immediate impact on reducing single-use plastics. Let's say she used to throw away one cup per day 5 days a week, 52 weeks a year. By using the water bottle instead, she will have prevented 260 plastic cups from going into the landfill in one year. Over 5 years – 1300!
You can see how little choices add up! Taking that first, small step gives you a jump-start with momentum for reaching your goals.
3 – Track Your Earth Day Resolutions
Tracking your Earth Day Resolutions will enable you to stay focused, stay on task, and assess your impact. This is part of the "measurable" criteria.
With the student who has committed to talking to more people about environmental issues, for instance, I suggested that she keep a list of the people she talks with. This way, she can track how things progress for her and her conversation partners over the next year.
You can do this with your Earth Day Resolutions as well. Keep a notebook about your SMART goals for the planet. Write down your goals, what steps you've taken, what you plan to do next, what obstacles you face, and what successes you've celebrated. By the time you come to the end of the year, you'll be able to see just how much of an impact you've had!
4 – Keep an Earth Day Resolutions Prayer Journal
One of my students committed to praying for the many issues we discussed in our class. He reminded us of the importance of connecting to a divine power beyond our limited human capacity. I appreciated his religious and spiritual fervor for bringing the transcendent into the earthly challenges we face.
Prayer is meant to spur us to action, yet many regard prayer as an end to action instead of an impetus to transform that energy into something tangible. To move beyond "thoughts and prayers," we can keep an Earth Day Resolution Prayer Journal that allows us to track the things we prayed for and see how things develop over the course of time. An Earth Day Resolutions Prayer Journal also holds us accountable and helps us to follow through on our commitments.
5 – Have an Accountability Partner or Group for Your Earth Day Resolutions
One of my students said she's committed to a "no-buy year" or at least a "low-buy year." She'll avoid purchasing items she'd like to have but doesn't really need. This will increase her mindfulness as a consumer and reduce her burden on the planet. And she plans to do this with friends – so she has her accountability group. That's great!
I then challenged her to get more specific with her accountability goal. Who will you ask to be part of your group? When will you ask them? How will you hold each other accountability? Perhaps weekly "Consumer-holics Anonymous" meetings via Zoom? What will be the "penalty" if you buy something you don't absolutely need? What will be the reward if you stick to your plan (that doesn't involve buying something!)?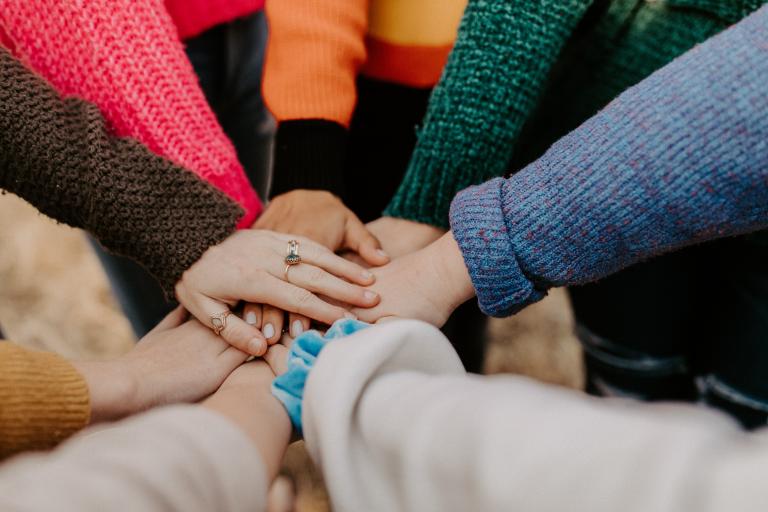 6 – Make Your Earth Day Resolutions Challenging and Fun
A student in my course committed to using less water after completing her project of helping her congregation reduce their water footprint. [You can calculate your "water footprint" using this link: https://www.watercalculator.org/.] She learned that eating less meat uses less water. So she came up with a SMART goal of reducing her meat consumption to just two meals a week. And she has an accountability group of friends who will meet on a regular basis to support each other in their goals.
I suggested they give themselves even more metrics. Figure out how much meat you're consuming as group at the start. Then make a goal to reduce by 5% eat month. In a year you will have reduced your collective meat consumption by 60%! Imagine how much water you will save! Here is a calculator you can use: https://www.blitzresults.com/en/meat/
For example, I found that I saved 1,194,035 gallons of water over 5 years by not eating meat!
I also found that making goals can be about more than discipline and austerity measures.
When I went meatless five years ago, I found that there are many products that help with the transition. For example, for my family, I've found that Quorn Meatless Crumbles comes closest for a substitute for ground beef in chili, spaghetti sauce, etc. Gardein has delicious meatless crab balls and fishless fillets. The Impossible Burger is amazing – juicy and tasty! A perfect replacement for hamburgers. And for bacon – Morningstar strips are fantastic – smoky and crispy when lightly fried in the pan.
So my challenge for my student and her accountability group was to try one meatless product a week to see if they like it. If the whole group tries it, you can compare notes and it becomes a fun challenge!
7 – Connect with Interfaith Environmental Organizations
We can do so much more together than we can ever do alone. When we connect with environmental groups who are already doing the work you're committed to, you can maximize your impact.
One of my students committed to joining her efforts with interfaith environmental groups so that she could continue the vibrant multi-faith discussions we've had in this course. Here are three groups I can recommend.
Interfaith Power and Light
IPL has been mobilizing people of faith and conscience to take bold and just action on climate change for more than twenty years. On this link you can find your state chapter: https://www.interfaithpowerandlight.org/
GreenFaith
GreenFaith is an international, interfaith environmental NGO — one of the oldest organizations of its kind in the world. Since 1992, they've been working with diverse religious and spiritual communities, educating about the moral and sacred basis for protecting the environment. Greenfaith helps communities green their operations, and mobilizing passionate people for environmental advocacy and campaigns. Also, they have a Fellowship Program as well as programs for congregations: https://greenfaith.org/
Blessed Tomorrow (part of ecoAmerica)
Blessed Tomorrow is by people of faith, for people of faith, offering ideas, tools, and language that are familiar, compelling. Through Blessed Tomorrow, faith leaders work to reach 100% clean energy, prepare for a changing climate, and engage their communities, while maintaining the distinct voices of their traditions.They have fantastic resources for faith communities to talk about and address the climate crisis: https://blessedtomorrow.org/
Poor People's Campaign
This organization addresses the intersections of environmental, economic, military, health, and racism from a moral and ethical perspective. You can find the chapter nearest you here: https://www.poorpeoplescampaign.org/
8 – Support Climate Activists – Even if You're NOT an Activist Yourself
In our Environmental Ethics class, we read a book I co-edited with my colleague Margaret Bullitt-Jonas called Rooted and Rising: Voices of Courage in a Time of Climate Crisis. It's a collection of 21 essays from religious environmental activists sharing their stories about the spiritual roots of their actions to address the climate crisis. Our class discussed that while some people are might be ready to join a protest, not everyone is able to do so. But there are organizations who are doing the work that we can support.
While there are many well-respected and effective organizations, I'll mention just three – one that's well-established, one that's fairly recent, and one that's focused on the intersections of climate and urban issues.
350.org was founded by Bill McKibben (who wrote one of the forwards to Rooted and Rising). They've been active and effective in climate action since 2007. https://350.org/
The Sunrise Movement focuses on educating and equipping young people for climate justice: https://www.sunrisemovement.org/
The Hip Hop Caucus was founded by one of our authors in Rooted and Rising – Rev. Lennox Yearwood. This organization focuses on how environmental issues and climate justice affect communities of color. https://hiphopcaucus.org/
9 – Make Your Earth Day Resolutions a Spiritual Practice
In Rooted and Rising, Margaret Bullitt-Jonas has written spiritual practices for each of the seven sections of the book to help individuals and groups ground their activism. Try this, for example.
Go outside for a walk and receive every experience as a gift – the sight of the sky, the feel of your foot on the ground, the crack in the sidewalk, the girl walking her dog, the call of a crow. Walk slowly. Everything you see, hear, smell and touch is a gift. It is surprising that anything is here at all! Notice something you have never noticed before. Who is the One who created all this? Who is the One who is with you as you walk? Give thanks.
By focusing on the sacred breath, prayer, embodiment, gratitude, intentionality, and vision, we can cultivate the resilience and spiritual sustenance we need for our Earth Day Resolutions.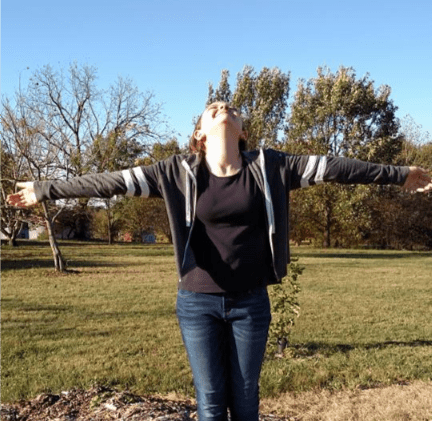 10 – Integrate Your Earth Day Resolutions with Your Faith Community
Many of my students are faith leaders or members who are very active in their houses of worship. So they are finding ways to integrate their newfound environmental awareness into the lives and spiritual practices of their churches, schools, mosques, and spiritual communities.
For example, one student is planning a workshop at her church to help address the need for green spaces within her town. She has already spoke to a local official to speak at her church. She plans to have refreshments, small gifts, information booths, and demonstrations. Her next step will be to invite other churches and people from her community to participate in a workshop. She is also engaging and encouraging the youth to participate in clean-up days around the town.
Another student is a pastor who is planning a Saturday "Wild Church" in a state park. His goal is to create a faith community who finds being and walking in a nature a tremendous source of spiritual strength. Together they will support each other to care for our Earth community.
This pastor also has a goal of creating a Green Theology and Liturgy Study group.
He wants to organize theologically trained clergy and laity to engaged in study and reflection on Green Theology and Liturgy in the context of ministry. His hope is to engage a deeper conversations about the relationship between the climate crisis and the perspectives and practices promoted by the church. In this way, the practical steps of addressing environmental issues will be grounded in the sacred texts and liturgies of his faith community.
These are all examples of integrating Earth Day Resolutions into the life and community of our houses of worship in holistic and spiritual ways.
*********
Blessings on you and your community as you live out your own Earth Day Resolutions!
Read also:
10 Ways to Celebrate Earth Day at Home
Beyond Earth Day: 10 Ideas for Environmental Advocacy and Activism in Your Church
Six Children's Sermon Ideas for Earth Day
---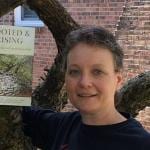 Leah D. Schade is the Assistant Professor of Preaching and Worship at Lexington Theological Seminary in Kentucky and ordained in the ELCA. Dr. Schade does not speak for LTS or the ELCA; her opinions are her own. She is the author of Preaching in the Purple Zone: Ministry in the Red-Blue Divide (Rowman & Littlefield, 2019), Rooted and Rising: Voices of Courage in a Time of Climate Crisis (Rowman & Littlefield, 2019), and Creation-Crisis Preaching: Ecology, Theology, and the Pulpit (Chalice Press, 2015).
Leah's latest book is a Lenten devotional centered on Creation: For the Beauty of the Earth (Chalice Press, 2020).
Twitter: @LeahSchade
Facebook: https://www.facebook.com/LeahDSchade