We Need Climate Education in Schools: Guest Post from my Daughter, Rachel Schade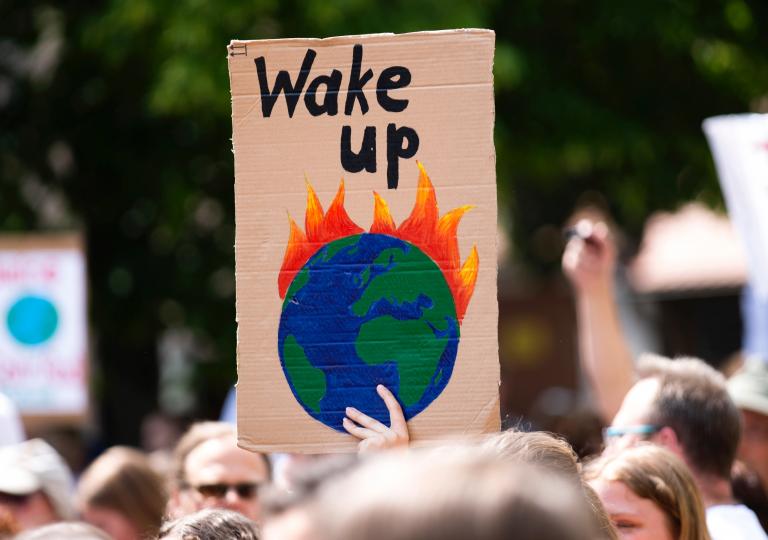 The climate crisis is particularly bitter for young people.
They are inheriting environmental problems to which they did not directly contribute to themselves but will have to deal with the rest of their lives. Many experience existential feelings of fear and powerlessness that are overwhelming. But some are rising up and challenging adults to address the problems now instead of kicking the climate-can down the road. They are facing reality with clear-eyed vision and resolve in order to transform anxiety and anger into action, responsibility, and hope.
One of these young people is my daughter, Rachel.
She is finishing her junior year of high school and has been aware of environmental issues from a young age. This awareness can be partly attributed to having a mother who is an activist. But it is also due to her own reading and growing awareness of the world she and her peers will be facing. Teen climate activist Greta Thunberg has been especially inspiring for her.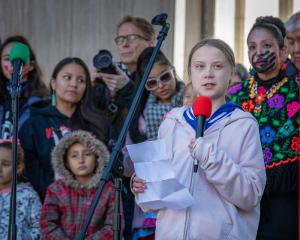 What has been particularly frustrating for Rachel is the lack of climate education in her school. How can her generation be prepared for a future shaped by climate change if they have not been properly equipped to do so?
So when she was given an assignment to write a persuasive speech for her English class earlier this year, she wrote and presented the following essay. As we commemorate the 50th Anniversary of Earth Day, this seemed an appropriate time to share what she wrote.
Climate Education Must be Required for Students
Recently, I was captured by an article discussing climate change and how it is caused by our emissions of greenhouse gases such as CO2, methane, and nitrous oxide. I scrolled through the Greenpeace Instagram page, informing readers about ways in which forest and ocean ecosystems can capture these emissions and keep them out of our atmosphere.
Yet humans continue to decimate forests and pollute oceans, destroying these precious environmental communities. Currently, the concentration of carbon dioxide in our atmosphere is the highest it has been in 3 million years. 2019 turned out to be the warmest year on record, and 17 of the 18 warmest years have occurred since 2000. 800 million people are vulnerable to droughts, floods, heat waves, extreme weather events, and rising sea levels that climate change causes.
As I think about all this, I realize that our generation will be the ones to have to live with the consequences of global warming.
I am 16 years old. What am I supposed to do about the climate crisis?
I have no doubt that many of you have asked yourselves the same question. Adults have created a problem that our generation is not equipped to deal with.
Here's the problem: teachers and adults are failing to educate us about the climate catastrophe.
Currently, only 60% of teachers in the U.S. incorporate climate change in their courses. In Kentucky where I live, education standards do not require teachers to make any public response, policy change, or civic action related to climate change in schools. The standard only informs teachers to "ask students to consider the evidence for the factors influencing climate change." This minimal requirement is inadequate and suggests that educators are not taking climate change seriously enough in light of the indisputable evidence of this emergency.
This leaves students to react in ways that do not help us or the planet. For some, it affects mental health or frightens them to the point of helplessness. Others simply choose to ignore it to avoid feeling overwhelmed.
Given the enormity of this crisis, why don't schools require students to be informed about this existential threat?
To help our generation be better educated about climate change and to advocate for solutions, I make the case that all students be required to take a course in climate education in order to graduate high school. As a result, we would be better prepared as a generation to find climate solutions and create a better future.
We can learn from other schools that are taking climate change seriously.
For instance, take Oakland Technical High School in Oakland, California. There, students made a presentation to the school board about why climate change should be a "higher instructional priority for the district." As a result, policy on environmental education explicitly mentions climate change and promotes district sustainability projects, like solar panel installation, school gardens, and environmental education.
Outside of the United States, Italy has become the first country to require climate change lessons in schools, specifically in civics classes and as part of the curriculum in math and physics. The courses are interdisciplinary, meaning they reach broadly across different subjects, including science, economics, ethics, and history. In the words of Italy's education minister, Lorenzo Fioramonti:
"The 21st century citizen must be a sustainable citizen."
11,000 scientists from around the world have officially declared a "climate emergency," warning that it will lead to extreme suffering if we continue as we are now. Yet, the Trump Administration started the formal process to withdraw the US from the Paris Climate Accord—a pact for countries to set their own targets to reduce and control pollution of poisonous, heat-trapping gases.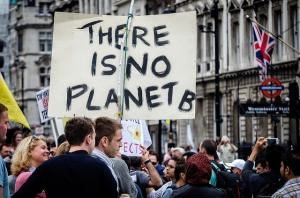 Some say that Trump's decision to withdraw was driven by the need to pander to his base and his personal disbelief in the reality of climate change rather than the greater good of the country. Whatever his reasons, all of this means that climate education courses are all the more imperative for young people to rise against profit-driven corporations that suppress efforts to transition to a clean-energy economy.
You may ask, "How will schools pay for this climate curriculum?"
I propose that a carbon tax be levied against the fossil fuel industry. Then earmark a percentage of those funds to be sent to schools for climate education.
As students, we must bring our demands to the school board. We must show them that these courses will help our generation to be informed, equipped, and inspired to find solutions to the climate crisis.
To follow up on her call for action, Rachel plans to petition the school board and superintendent with her request so that future students will be better equipped to face the climate crisis. And, yes, she earned an "A" on this assignment!
Read also:
We Will NEVER Forgive You: Greta Thunberg, Climate, and the Unforgivable Sin
Greta Thunberg Compels Us All to Be Prophets
Climate Issues are Public Health Issues: Spotlight on Dr. Natasha DeJarnett
Auschwitz is the Teacher: Holocaust Lessons for the Climate Crisis
---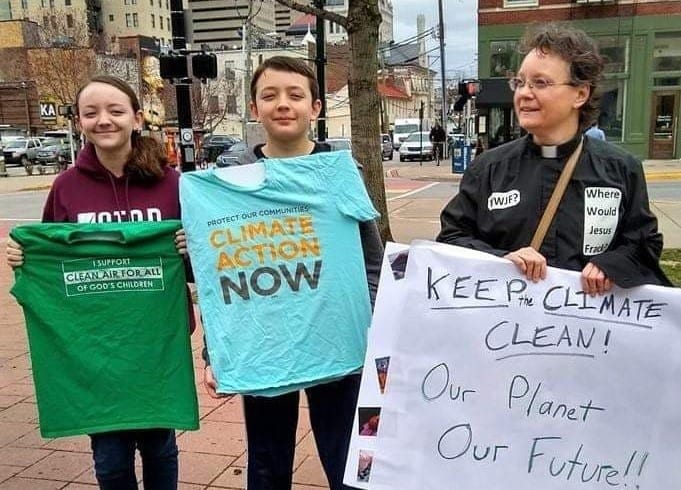 Leah D. Schade is the Assistant Professor of Preaching and Worship at Lexington Theological Seminary in Kentucky and ordained in the ELCA. Dr. Schade does not speak for LTS or the ELCA; her opinions are her own. She is the author of Preaching in the Purple Zone: Ministry in the Red-Blue Divide (Rowman & Littlefield, 2019), Rooted and Rising: Voices of Courage in a Time of Climate Crisis (Rowman & Littlefield, 2019), and Creation-Crisis Preaching: Ecology, Theology, and the Pulpit (Chalice Press, 2015).
Leah's latest book is a Lenten devotional centered on Creation: For the Beauty of the Earth (Chalice Press, 2020).
Twitter: @LeahSchade
Facebook: https://www.facebook.com/LeahDSchade
---
Works Cited:
"Climate Change: 11 Facts You Need to Know." Climate Change – 11 Facts You Need To Know, 2019, conservation.org/stories/11-climate-change-facts-you-need-to-know.
Johnson , Roberta. Climate Change Education in K-12:Teacher Preparation, Understanding, Needs and Concerns. sites.nationalacademies.org/cs/groups/dbassesite/documents/webpage/dbasse_072566.pdf
Johnson, Sydney. "Teachers and Students Push for Climate Change Education in California." EdSource, EdSource, 7 Oct. 2019, edsource.org/2019/teachers-and-students-push-for-climate-change-education-in-california/618239.
Lewis, Sophie. "Italy to Become First Country to Make Studying Climate Change Compulsory in Schools." CBS News, CBS Interactive, 2019, www.cbsnews.com/news/italy-to-become-first-country-to-make-studying-climate-change-compulsory-in-schools/