You've held an Earth Day service at your church to honor and celebrate God's Creation.  Your congregation recycles.  They've changed to LED light bulbs.  And the Sunday School teachers led the children in a nature-appreciation walk around the church.  Wonderful! These are all ways of living out the biblical principles of caring for the Earth which God has entrusted to us.  But now you're ready to move beyond Earth Day.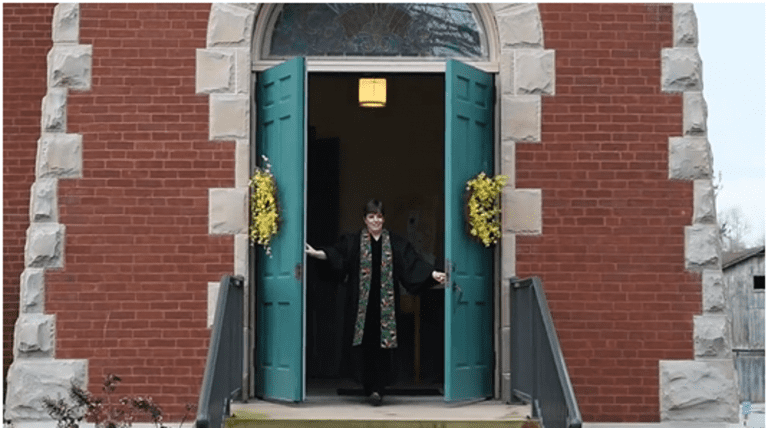 How can you step up your church's game when it comes to having a robust Creation-care ministry?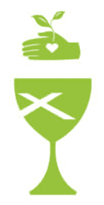 This is the question I was asked to address when I visited Midway Christian Church, a Disciples of Christ congregation in Midway, Kentucky.  The pastor, Rev. Heather McColl, shared with me that their congregation has been a Green Chalice church since 2010, and became Green Chalice Certified in 2015. Now they are looking for ways to expand on the good Earth-care ministry they have already established.
"Greening" the church
For the past eight years, Midway Christian Church has done things like using dishware and utensils instead of paper, plastic and Styrofoam, as well as changing out their old inefficient light bulbs.  They participate in GLEAN-KY to provide fresh fruits and vegetables at the community meal they serve in their green-certified kitchen.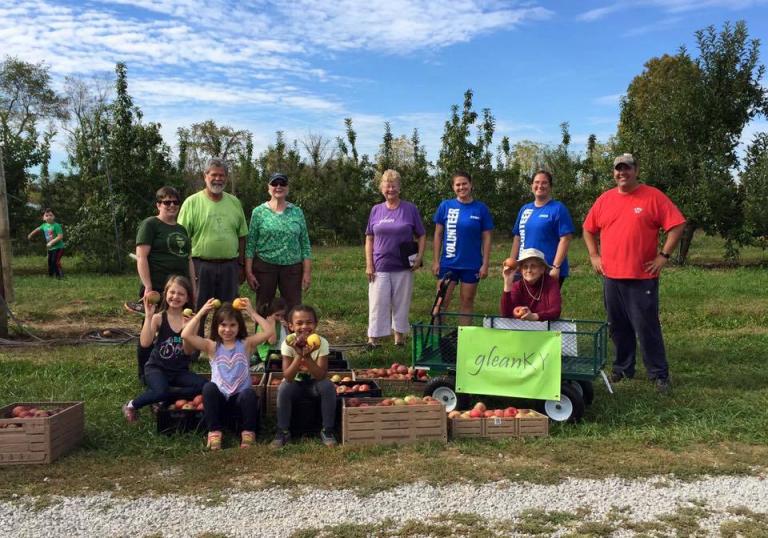 They sell Fair Trade products like coffee, tea, and chocolate.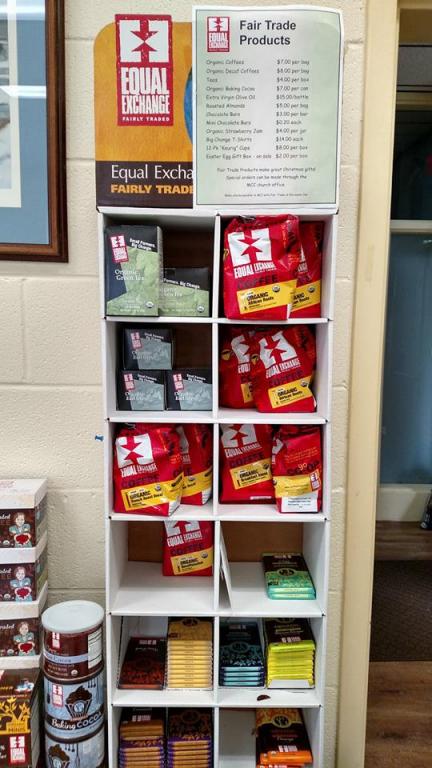 They've also created a Rain Garden, have a Blessing Box for folks who need food or have food to share.
And they always include some aspect of Creation-care in their Sunday worship services through prayers or sermons.
They've also signed the Alverna Covenant which they recite on Earth Day each year to signal their ongoing commitment to Green Chalice principles.
We talked about how all of these activities and actions fit into what I call 'The 5 A's for Earth Day.'
Appreciation (nurturing a love of God's Creation – for we will not save that which we do not love).
Awareness (educating people about the natural world, and what human activity has done to damage this planet and local communities).
Acknowledgment (recognizing and lamenting the pain and suffering our eco-sin has caused).
Advocacy (lifting up our voices on behalf of those who suffer, including our Earth-kin)
Activism (taking part in non-violent protests, visiting elected officials to ask for environmentally-sound policies, etc.)
I explained how we can think of these aspects of Creation-care as different slats in a rain barrel.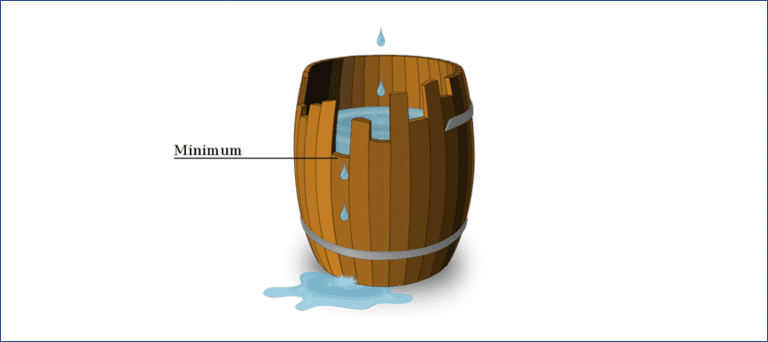 Most churches have high slats when it comes to Appreciation, Awareness, and even Acknowledgment.  When it comes to Advocacy and Activism, however, those slats are not as built-up.  So, if you want to raise the level of your Creation-care, you need to focus on the lowest slats, because the water in the barrel can only fill as high as the shortest slat in the barrel.
Midway Christian Church, for example, has high slats when it comes to Appreciation and Awareness.  And in their worship service, they often lament the state of God's Creation and call on members to take part in actions in their church and community to address local issues.  Their church is about as "green" as it can get.  They are even considering a proposal to become a zero-emission church in the coming years through a program with Blessed Tomorrow (a division of eco-America).  As good as these actions are, they are looking to expand their sphere of influence even further beyond their own congregation.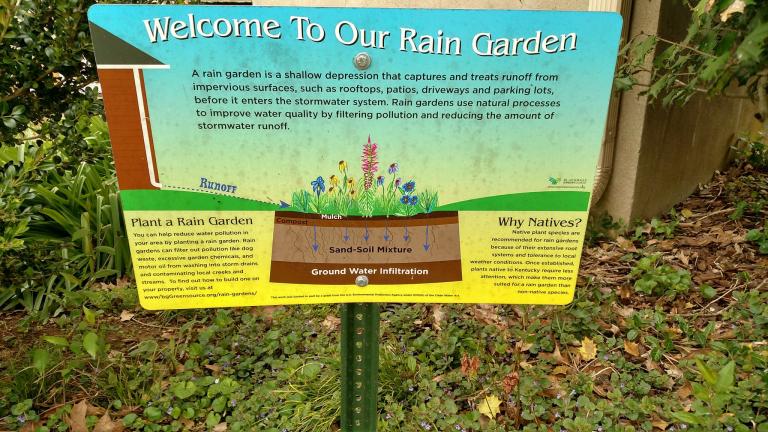 If you, too, are looking to expand the "ripple effect" beyond your congregation's own building and grounds, here are 10 ideas adapted from my book Creation-Crisis Preaching: Ecology, Theology and the Pulpit (Chalice Press, 2015) for helping you move your church toward Advocacy and Activism.
Beyond Earth Day: 10 Ideas for Environmental Advocacy and Activism in Your Church
1. Walk.
Walk the grounds around the church building. Consider your surroundings, which include the land you are sitting or standing on, the plants near you, the air you are breathing, other living creatures perceptible to your senses. Who are your biotic neighbors? Also consider the houses, buildings, businesses, factories, and other human-made "neighbors," etc. Reflect on the interactions that are occurring between you and these multi-faceted surroundings. Are they harmful? Beneficial? Neutral? How do your natural surroundings affect your physical or spiritual existence? Your feelings? Your values?
2. Look at a topographical map where the congregation is located.
Google Maps, Google Earth, or other online mapping services are free and can reveal a bird's eye view of your setting. Notice the local waterways, landscape features (mountains, desert, beach, green spaces, etc.). How are they disrupted, connected to, or otherwise intersecting with human civilization?
3. Talk with members of your congregation. 
Get a sense of "who" (in the expanded ecological sense) are their neighbors, and who has been beaten and lies along side of the road. How can we be Good Samaritans to our Earth-kin and our human brothers and sisters who suffer from environmental devastation? Who are "the least of these" (Matthew 25:40) in need of attention and care?
4. Talk with friends from other houses of worship.
Learn the history of neighbor-relations in the community around environmental issues. What stories do they tell about neighbors helping each other (or not)? Do any of them have share your congregation's interest in environmental issues so that you may collaborate on projects together?
5. Talk with community members.
Listen to their stories about environmental issues that are part of the community's history. Were there any grassroots efforts to clean up blighted areas? Protest pollution? Confront toxic dumping? What was successful? What work remains to be done?
6. Talk with local health care workers such as doctors and nurses.
Find out what the key public health issues are in the community. There are often environmental connections (asthma, obesity, cancer, and depression, for example, are all exacerbated by deleterious environmental conditions such as air pollution, radioactive waste, waste incineration, etc.). Ask how your church can advocate for people suffering from environmental health issues.
7. Meet with local chapters of environmental groups.
Seek out groups such as Sierra Club, Clean Air Council, Interfaith Power and Light and grassroots activist groups to find out what environmental issues are facing your community. Ask how local houses of worship can be helpful in their work.  This not only creates bridges between the church and other service organizations, but can help improve relationships between secular environmentalists and church folk. (See: Religion and Science Can be Besties!: It's Time for New Friendships)
8. Talk with local naturalists, master gardeners, fishermen, hunters, farmers, beekeepers, or others whose work involves the natural elements. 
Ask what changes they have observed in animal, plant, insect, fish or other biotic communities in the last few decades.  Invite them to speak at a forum at your church.  Ask how you can advocate for them in their vocations.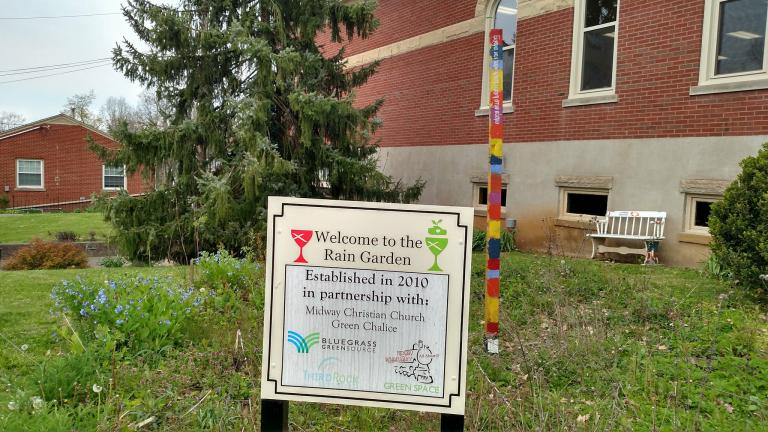 9. Search for clean-energy businesses.
Who in your community works at a wind farm, solar panel plant, or geothermal companies? Ask them to speak about how they see their work in relation to the community and the planet.  Think of ways you can work to bring in more environmentally-sustainable businesses in your community.
10. Meet with your elected officials. 
Ask them who they consider "the least of these" (those most vulnerable) among their constituents. What are their main environmental concerns regarding the watersheds, land, forests, and biotic communities within their districts?  Seek ways to be partners with them.  But also hold them accountable in their representation of your interests.  Remember – their job is to listen to you.  When they see a group of nice church folk knocking at their door asking to meet and discuss issues, they will take notice.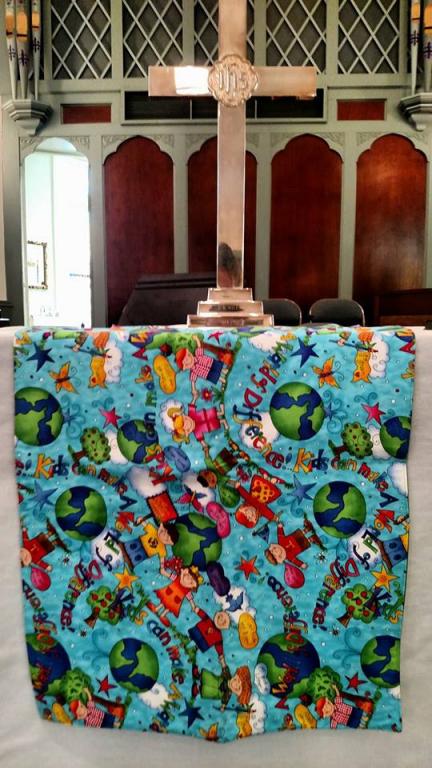 What steps will your church take?
With these 10 steps in mind, the folks at Midway are thinking about which ones might be most do-able for them, based on their context, the community connections among their members, and the most immediate needs to address.
I look forward to seeing which steps they take to help raise their Advocacy and Activism slats and fill their Creation-care barrel to overflowing!
What has your church done to build up your Advocacy and Activism slats in the Creation-care barrel?  Post your ideas in the comments section below!
---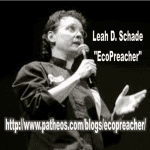 Leah D. Schade is the Assistant Professor of Preaching and Worship at Lexington Theological Seminary (Kentucky) and author of the book Creation-Crisis Preaching: Ecology, Theology, and the Pulpit (Chalice Press, 2015). She is an ordained minister in the Lutheran Church (ELCA).
Twitter: @LeahSchade
Facebook: https://www.facebook.com/LeahDSchade/.
For more ideas on helping your church "go green," as well as partner with other congregations:
Six Children's Sermon Ideas for Earth Day
5 A's for Earth Day: Practices of Compassion and Resistance