COVIDTOWN
A tragic parody on Billy Joel's "Allentown"
Lyrics by Leah D. Schade
Well I'm living here in Covidtown
And they're closing all the hospitals down.
Out in school districts they're killing kids.
Ripping off masks.
Refusing vaccines.
Well our fathers fought the Polio scourge.
And now we fight Delta surge.
All our mothers got us MMRs
We got vaxxed against smallpox,
Diptheria
But we're living here in Covidtown
Cuz conspiracies were handed down.
And it's getting very hard to survive.
Well we're waiting here in Covidtown
For the America we never found.
Cuz the promises were never made,
No rules are followed,
No one behaves.
So the antimaskers yell at us all
And the QAnon is no help at all.
No, they make us question what is real:
Science and doctors.
It's so surreal.
And we're waiting here in Covidtown
But they've taken all the logic down
And the GOP just lies all day.
Every 12-year-old-and up should get a shot
Instead of listening to Russian bots.
But something happened with Trump in this place.
They threw a Confederate flag in our face.
Well I'm living here in Covidtown.
And it's hard to keep a good person down.
But I won't be getting up today.
Cuz we're dying here in Covidtown.
Watch the video on Youtube here.
Read also:
Composting Our Anger and Grief: Luke 13:1-9
---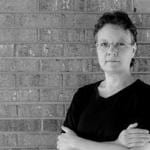 The Rev. Dr. Leah D. Schade is the Assistant Professor of Preaching and Worship at Lexington Theological Seminary in Kentucky and ordained in the ELCA. Dr. Schade does not speak for LTS or the ELCA; her opinions are her own. She is the author of Preaching in the Purple Zone: Ministry in the Red-Blue Divide (Rowman & Littlefield, 2019) and Creation-Crisis Preaching: Ecology, Theology, and the Pulpit (Chalice Press, 2015). She is the co-editor of Rooted and Rising: Voices of Courage in a Time of Climate Crisis (Rowman & Littlefield, 2019). Her latest book, co-written with Jerry Sumney is Apocalypse When?: A Guide to Interpreting and Preaching Apocalyptic Texts (Wipf & Stock, 2020).
Twitter: @LeahSchade
Facebook: https://www.facebook.com/LeahDSchade/