Latinxs, the Bible, and Migration, Efraín Agosto and Jacqueline M. Hidalgo, eds., The Bible and Cultural Studies series (Palgrave McMillan, 2018). 224 pages. Order the ebook here: https://www.amazon.com/Latinxs-Bible-Migration-Cultural-Studies-ebook-dp-B07JR6TGKL/dp/B07JR6TGKL/
"The Christian Bible is a collection of texts of and about migration."
Is this the way your congregation understands the Bible? Depending on where your church is located and who worships there, this claim may seem audacious, perhaps even preposterous.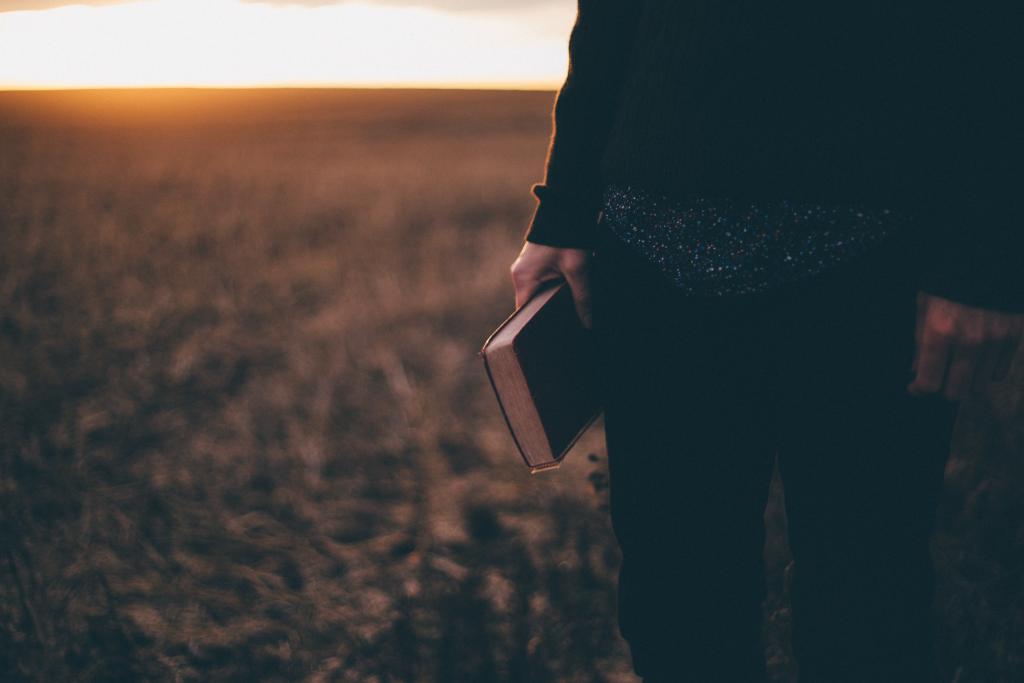 But this is exactly the premise of the book, Latinxs, the Bible, and Migration, edited by Efraín Agosto and Jacqueline M. Hidalgo. Because of its authors' rigorous scholarship and skilled hermeneutics, the reader emerges convinced that this premise (found on p. 11) is correct. Latinxs, the Bible, and Migration is a collection of 10 essays written by Latinx biblical scholars who explore not just how migrating peoples have used the Bible to frame their experiences, but to make the case that the Bible itself is a text of migration.
The Bible is "a space of migrant urgency."
The editors' and authors' position is that the Bible is "a space of migrant urgency" and should be interpreted through "the lens of migration, exile, and diaspora with a focus on migrants and the children of migrants" (2). As such, the Bible should be read with those who are migrants, and our perspectives must be informed by their lived experiences. This should result in Christians calling for U.S. policies to be reshaped so that migrants are seen as human beings rather than "problems," "animals," "illegals," or "aliens."
For the growing number of congregations that serve immigrant communities, this is not news. This is their reality every day. And, as the authors in this volume note, the Bible companions migrants and frames their experiences. Scripture gives them a reference point as they are travelling and resettling, and speaks of their struggles with ancient stories that echo from across two millennia.
But why should congregations who have not lived through migration pay attention to this issue?
Why should pastors whose parishioners have no reference point for the migration experience read this book? What insights are in these pages that congregations made up of the descendants of colonizers need to hear?
In Latinxs, the Bible, and Migration, the authors are "showing how the Bible was not only produced by migrants but also affirms that settled communities are obligated to welcome, love, and affirm the humanity of migrants" (13). This is a more scholarly book that probably would not be as well suited for a lay audience. But what ministers will find in this collection is a window into the experiences of migrating peoples that they might otherwise have no access to. In turn, they can integrate these insights into their sermons, Bible studies, and pastoral conversations.
The Bible as a "homing device"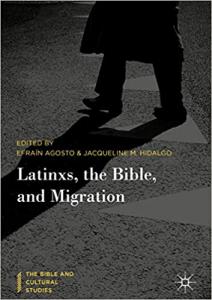 For example, Jacqueline M. Hidalgo recounts her ethnographic research with Cuban immigrants at Calvary Chapel at Claremont University in California. She describes how the Bible is like a "homing device" for those who experience "unhomeliness," so that Scripture becomes "a basis from which to mediate and negotiate senses of home, especially for marginalized and migratory peoples" (22).
For another example, try reading the story of Ruth and Boaz from the perspective of farmworker women of Hispanic origin in the U.S. – 80% of whom experience some form of sexual violence in the fields. How do they interpret Boaz's order to the men not to bother (i.e., sexually assault) Ruth, a foreign woman gleaning in the fields? This is the question Ahida Calderón Pilarski asks in her chapter, "Gendering (Im)migration in the Pentateuch's Legal Codes: A Reading from a Latina Perspective."
The importance of telling immigrant stories
One of the most poignant chapters is Gregory Lee Cuéllar's "Channeling the Biblical Exile as an Art Task for Central American Refugee Children on the Texas-Mexico Border." The author shares the story of Génesis, a young girl from El Salvador recounting her viaje a los Estados Unidos (trip to the United States) while drawing images using the paper and crayons provided to her. She draws the dehumanizing detention center crammed with babies, children, and parents shivering beneath thin plastic blankets. Yet hovering over the scene next to a yellow sun is an image of God smiling, reassuring her that God is with her.
As Cuéllar frames it, "For Génesis, the Rio Grande is a criminalizing landscape; at the same time, it is a place where her faith in God intervenes. Here, her faith narrative takes the form of a political theology in which God is believed to work beyond state sovereignty and mandatory detention in order to ensure the safe passage of asylum seekers" (78-79). In the same way, the Bible contains political theologies for peoples in exile, on the move, or seeking refuge. In sagas such as Joseph sold into slavery and taken to a foreign land, the Lamentations written in exile, and Psalm 137 raging that the Israelites are made to sing their song in a foreign land, the sacred Hebrew texts emerge from the pain and struggle of peoples forced from their homes and homeland. For immigrants then and now, narrative, poetry, and art serves as a healing vehicle for expressing what it is like to endure violent subjugation under a conquering people.
It's not just the Hebrew Scriptures that can be counted as migration texts, however.
As Efrain Agosto points out in his chapter, "Islands, Borders, and Migration: Reading Paul in Light of the Crisis in Puerto Rico," Paul was, in many ways, a migrant worker. He crossed borders repeatedly in his journeys to spread the gospel of Jesus Christ and endured numerous hardships to fulfill his mission. His letters not only recount his experience as a person "on the move," but are his way of making meaning as a border-crosser. Agosto puts Paul's experiences in conversation with those of his native Puerto Rico which has seen a mass exodus due to hurricanes, agricultural devastation, and economic deprivation. Whether forced or voluntary, those living as diaspora people can find solidarity with Paul's migration experiences, whether through assimilation, accommodation, or alienation.
A groundbreaking, border-crossing collection
Among the authors of Latinxs, the Bible, and Migration are five biblical scholars, three theologians, and one professor of religion each coming from different points of origin, including Argentina, Costa Rica, Mexico, and Puerto Rico. The authors also locate themselves or emerge from various denominations including Presbyterian, Baptist, and Roman Catholic, to name a few. All this to say that the editors were careful to curate perspectives that represent a range of disciplines, cultures, and ecclesial traditions within the Latinx experience.
However, one of the most important realizations that comes from this book is how much a second volume is needed – one that includes perspectives that were not able to be included in this one. The editors note that due to economic, educational, and gender disparities within Latinx communities, female scholars, LGBTQIA+ scholars, and scholars from countries with underrepresented membership in the guild are not included. Thus, the volume itself is a call for voices of more Latinx scholars to be identified, nurtured, and lifted up so that both the guild and the wider public can benefit from their insights.
Order the ebook Latinxs, the Bible, and Migration here.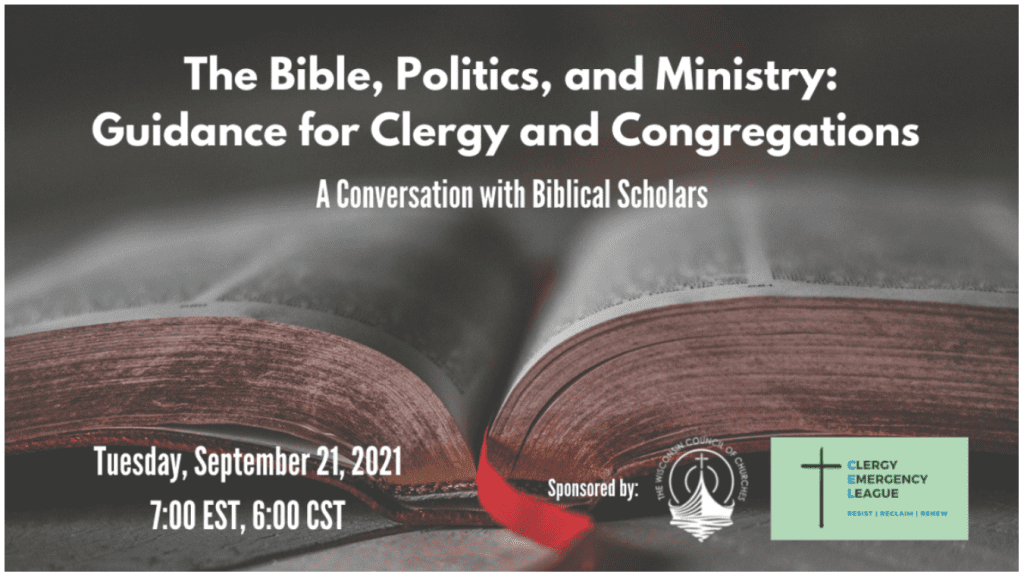 Want to hear more from Efrain Agosto about the Bible and migration policy? Register for The Bible, Politics, and Ministry: Guidance for Clergy and Congregations, a conversation with Agosto and Jerry Sumney, biblical scholars who will explain how Scripture authorizes and compels us to engage public policy as part of our faith. Hosted by the Clergy Emergency League and the Wisconsin Council of Churches. Tuesday, September 21, 2021, 7:00 Eastern, 6:00 Central, 5:00 Mountain, 4:00 Pacific. To register, click here.
Read also:
Climate Migration: How Should the Church Respond?
Shoes in the Vineyard: Immigration and Jesus's Parable
---
The Rev. Dr. Leah D. Schade is the Assistant Professor of Preaching and Worship at Lexington Theological Seminary in Kentucky and ordained in the ELCA. Dr. Schade does not speak for LTS or the ELCA; her opinions are her own. She is the author of Preaching in the Purple Zone: Ministry in the Red-Blue Divide (Rowman & Littlefield, 2019) and Creation-Crisis Preaching: Ecology, Theology, and the Pulpit (Chalice Press, 2015). She is the co-editor of Rooted and Rising: Voices of Courage in a Time of Climate Crisis (Rowman & Littlefield, 2019). Her latest book, co-written with Jerry Sumney is Apocalypse When?: A Guide to Interpreting and Preaching Apocalyptic Texts (Wipf & Stock, 2020).
Twitter: @LeahSchade
Facebook: https://www.facebook.com/LeahDSchade/