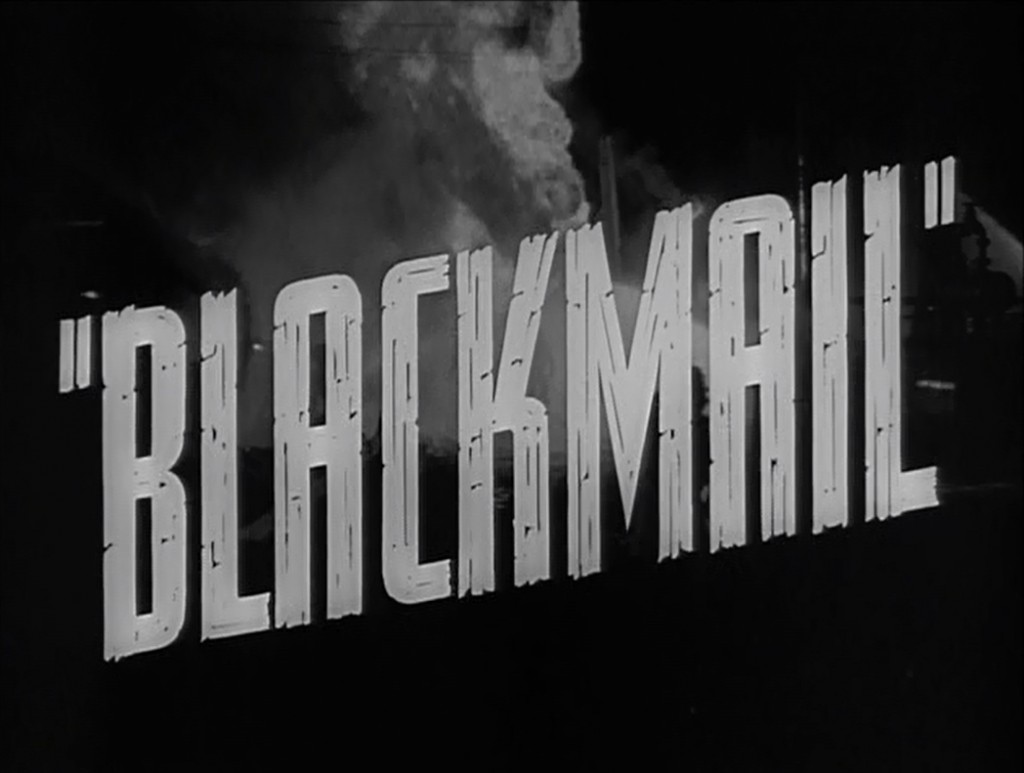 I am starting to feel like writing about the slow-moving trainwreck that is the imminent visitation of Franklin Graham to my beloved hometown of Vancouver is a habit that is difficult to quit. This is my third post in a row on the event, which is starting tomorrow.
I had, of course, thought that I had said everything that I needed to say – and by 'everything,' I mean everything if you see the monster post that I wrote about why the main opposition to Graham was objectively ineffective. I think that the open letter this oppositional coalition wrote to Graham was too philosophically liberal and had too much overlapping baggage with too many different institutions with too many different vested interests, and therefore, they were all tied up in knots, making them easily exploitable by Graham and his followers. I also approached the topic with fear and trepidation because I am Eastern Catholic and it is for Protestants to keep their own Protestant house in order, but I felt that I had said everything that I needed to say, especially with deference to the Latin hierarch who was also undersigned, as well as to my own Kyivan hierarch who was not undersigned.
But it seems that I have not said everything that I want to say. While I said that 'I'll never do that again' with reference to that monster post, what has changed is that Graham published the private response he had sent to the liberal letter writers, which they had 'urged' him to publish in their cover letter. In what seems to be a spirit of cordiality, the liberal letter writers call this response 'gracious' as Graham pledges to proclaim a 'simple Gospel.' I want to disagree with their assessment not for the sake of disagreement, but because I do not want them now to get boxed into a corner. I do this out of a spirit of dissenting friendship: some of those undersigned are my evangelical friends, and again, the Latin hierarch bishop's signature is the first of the many signatories.
Here, then, is what I want to say: Graham's letter is not at all gracious, and the liberal letter writers should not be saying that it is. Instead, they should call it for what it is: blackmail.
The crux of Graham's letter to 'Friend' in Vancouver can be found in his second paragraph, where he discusses why he has to write his own letter in the first place:
Vancouver desperately needs the light of the Gospel, and my heart, like yours, is deeply burdened for the lost in your city. The darkness hates the light, and our efforts will be opposed. I assure you that the sole purpose of the Festival is sharing the Good News of Christ; He is our only message. Unfortunately, some people may try to divert attention away from this by focusing on statements I have made on other matters.
Here, we see the contours of the world according to Graham. Vancouver is in darkness, presumably because it has not heard the Gospel, and therefore there are many who are 'lost' in the city. I have written plenty in the past when I was writing as Chinglican about how this claim that Vancouver is lost because people there have not heard the Gospel is patently false because the various churches that are there have been bearing substantial witness to Christ for quite some time and in many diverse and effective ways, and since my posts on this theme have all been imported onto this blog, I encourage you to read this and this, for starters; on this Pacific Northwest theme where Cascadia is often mischaracterized as the 'none zone' (everyone uses the term, and nobody means it the way that Patricia Killen originally mean it), I also wrote something similar when I was living in Seattle, and you can find it here.
To bring light to this darkness is the next in the long line of gospel heroes who have come to Vancouver to evangelize the lost people of the mischaracterized none zone: Franklin Graham. The light (himself) shines in the darkness, and the darkness (Vancouver) has not seized it, Graham is saying. But this also means that the darkness will try to do some seizing: 'The darkness hates the light' – this is his autobiographical exegesis of the prologue of the holy Gospel according to St John – 'and our efforts will be opposed'; he might as well say that he came to his own and his own did not receive him.
And how does the darkness oppose Graham the Light? By trying to 'divert attention away from this by focusing on statements I have made on other matters.'
Before we proceed, we might try to (of course) be charitable to Graham the Light and ask – to whom does this darkness refer? It is, of course, easy to conclude from the outset that Graham must be referring to the liberal letter writers, and I think that in the final analysis, he does. But it is not the snap judgment that I made because the letter writers said in their cover letter and have independently confirmed to me that this is the direct response to their letter that they 'urged' him to publish. In a reading that goes out of its way to give Graham every benefit of the doubt, perhaps the 'darkness' and those who 'divert attention away from' the 'simple Gospel' are not the letter writers; they might be those who have influenced an Archbishop Miller, or a Ken Shigematsu (whose mentor Leighton Ford is Graham's uncle), or a Jeremy Bell, or a Darrell Johnson, to sign this letter by even diverting their attention away from the 'Gospel' by pointing to Graham's statements on Muslims, LGBTQ+ people, immigrants, and black people. In some ways, this reading might even make sense because Graham is addressing them in private here, which would make the 'Friend' that Graham is addressing the letter writers and those who divert from the Gospel a more sinister, hidden opposition that have even diverted them.
Unfortunately, this reading doesn't work for a few reasons. First, whatever the letter writers might say about Graham's response being privately addressed to them, it is not apparent to the places on which it is published – for example, Vancouver Outreach DTES – that this is a private letter. No one reading this letter as it is published understands the 'Friend' in 'Dear Friend' as the letter writers; everyone seems to understand it as people in Vancouver. Second, the letter writers set themselves up as the main opposition to Graham, citing how they represent '60 percent of churches in the Lower Mainland,' and taking them at their word (despite the existence of a second Streams of Justice letter), Douglas Todd in the Vancouver Sun, Sarah Pulliam Bailey in the Washington Post, and Kate Shellnutt in Christianity Today have all seen the opposition as the letter writers. Third, it is not that anyone has influenced the letter writers to misread Graham's record on Muslims, LGBTQ+ people, immigrants, and black people; the letter writers themselves enumerate each of Graham's own statements and provide a link to direct quotes from Graham's record, which is conveniently on another site also on Wix (which is the same platform on which the liberal letter is published).
And so it is that the natural reading of Graham's 'Dear Friend' letter to Vancouver is addressed to all of Vancouver, with the authors of the liberal letter and all of its signatories (regardless of whether they themselves are liberal or not in philosophical or theological orientation) are the 'darkness.' Put another way, Franklin Graham the Light is saying that the following persons in particular are 'darkness' who are trying to 'divert' Vancouver's focus from the 'Gospel.' As the list below will indicate, I know some of them better than others, and some I do not know at all, but it is (if I may) a very nice blacklist indeed:
The Most Reverend J. Michael Miller, CSB, Archbishop of the Roman Catholic Archdiocese of Vancouver (that is to say, a successor of the holy apostles)
The Rev. Cari Copeman-Haynes, President-Elect, BC Conference of the United Church of Canada (that is to say, the entire UCC, which includes both liberal and evangelical congregations – see Pieta Wooley's amazing piece [full disclosure: I am quoted])

The Rev. Garry Janzen, Executive Minister, Mennonite Church British Columbia (that is to say, all the Mennonites, but not the Mennonite Brethren Conference)
The Rev. Dr. Laura Nelson, President of the Board of Canadian Baptists of Western Canada and Pastor of Olivet Baptist Church (that is to say, all the Canadian Baptists, including the flagship First Baptist Church in downtown Vancouver)
The Right Reverend Melissa Skelton, Bishop of the Diocese of New Westminster (that is to say, all the Anglicans in the diocese whose bishop – +Melissa – centers her entire ministry on the resurrection of Jesus Christ)
Pastor Randy Barnetson, Vancouver Foursquare Church (that is to say, a Pentecostal church)
The Rev. Jeremy Bell, Executive Minister, Canadian Baptists of Western Canada (again, the Canadian Baptists – like literally their leader in Western Canada – like if you can imagine Baptists ever acknowledging that they actually have a leader, in Western Canada, it's him)

The Rev. Geoff Chapman, University Chapel (that is to say, the church that reaches out to the University of British Columbia campus, which I hear is attended on some occasion by UBC's president Santa Ono)
The Rev. David Chow, Killarney Park Mennonite Brethren Church (that is to say, a local Mennonite Brethren pastor)
The Rev. Albert YS Chu, The Tapestry (that is to say, a Chinese Canadian pastor who does very interesting cutting-edge work in Richmond)
The Rev. Lydia Cruttwell, First United Mennonite Church (that is to say, a Mennonite whom I personally know to be gracious to a fault)
The Rev. Geoffrey DeJager, Vancouver First Church of the Nazarene (that is to say, a Nazarene pastor. Let me repeat that: A NAZARENE PASTOR.)
The Rev. Dr. Darrell Johnson, Pastor and Professor (that is to say, the guy who literally taught everyone in Vancouver how to preach expositionally with a theological edge)
The Rev. Dr. Tim Dickau, Grandview Calvary Baptist Church (that is to say, the guy whose church is the model for neighbourhood outreach with a multiculturalism that intersects both race and class – see his book here; it's published by Wipf and Stock/Cascade, so not too shabby indeed)

The Very Reverend Peter G. Elliott, Rector of Christ Church Cathedral and Dean, Diocese of New Westminster (that is to say, the openly gay dean of Christ Church Cathedral whose theology is also openly evangelical – see his most recent sermon where he talks about the power of the Gospel for political and personal change and gives his own reasons for signing the letter, namely the impeccably evangelical reason that the Gospel is supposed to create a 'new humanity' where the personal and political are linked in justice)
The Rev. Mike Hsu and The Rev. Mark Swanson, Grace Vancouver Church (that is to say, Presbyterian Church in America folks with New Calvinist leanings)
The Rev. Heather Joy James, Cambie Village Church (that is to say, an evangelical United Methodist mission mostly composed of second-generation Chinese Canadians using Alpha to reach their neighborhood)
The Rev. Matt Kitchener, Pastor, Canadian Baptists of Western Canada (that is to say, another Canadian Baptist)

Silas Krabbe, Community Theologian and Coordinator, Mosaic Church (that is to say, one of the most creative churches in the Strathcona area – the part of Vancouver everyone says is poor, but is actually a very vibrant community)
The Rev. Tim Kuepfer, Mennonite Church of BC (that is, yet another Anabaptist on this list)
The Rev. Gordie Lagore, Vancouver East Vineyard Church (that is to say, a Vineyard pastor)
The Rev. Daniel Louie, Urban Village Church (that is, the pastor whose dynamic and diverse evangelical church is literally inside Collingwood Neighbourhood House, 'where strangers become neighbours,' in the words of Leonie Sandercock, who uses that place for her research on urban diversity)
The Rev. Janina Mobach and The Rev. Mary-Lee Bouma, Downtown Friends Christian Reformed Church (that is, a pioneer in the 'house church' movement in Vancouver)
The Rev. Dr. Ted Ng and Diana Gee, Pastors, Faith Community Christian Church (that is, literally the undisputed leader of second-generation Chinese Canadian evangelical ministers in Vancouver and literally the woman pastor who has embodied to me by her presence in all the communities her life intersects why women of color should be ministry leaders, in their church also in a neighborhood community centre, where I used to attend until I caught the Eastern Catholic bug and where I still treasure many friendships because we ate sushi and pho week in, week out)

The Rev. Jesse Pals, The Tapestry Marpole (that is to say, another neighbourhood community church 'woven in faith')
The Very Reverend Dr. Gary Paterson, St Andrew's Wesley United Church (that is to say, the dynamic former moderator of the United Church of Canada)
Dr. Cam Roxburgh, Pastor of Southside Community Church (that is, yet another neighbourhood church, this one serving Robson Park, including the homeless)
The Rev. Dr. Ken Shigematsu, Tenth Church (that is, the pastor of one of the largest evangelical churches known for its racial diversity – especially among Asian Canadians. Ken's mentor is Leighton Ford, Graham's uncle, but labels do not apply to him, as he has a doctorate from the Graduate Theological Union and specializes in Christian spirituality, even as a megachurch pastor)
The Rev. Trevor Vanderveen, First Christian Reformed Church of Vancouver (that is, yet another one of these diverse multicultural churches on this list, this one in the Christian Reformed tradition)
Jonathan Bird, Executive Director, CityGate Leadership Forum (that is to say, a non-profit organization that tries to help churches understand urban ministry)
The Rev. Dr. Tom Cooper, President, City In Focus (that is to say, an organization dedicated to helping urban professionals understand faith work)
Prof. Ron Dart, Dept. of Political Science/Philosophy/Religious Studies, University of the Fraser Valley (that is, literally the smartest religious studies guy in the entire Lower Mainland who can talk theories of secularization even around my head because he has read George Grant far more closely than I have)
Dena Nicolai, Chaplain and Refugee Support Mobilizer, Christian Reformed Churches of Metro Vancouver and the Lower Mainland (that is, the Christian Reformed Church's social justice coordinator)
The Rev. Dr. Richard R. Topping, Principal, Vancouver School of Theology (that is, the president of the mainline interdenominational seminary in Vancouver)
And why are all these people 'the darkness,' according to Franklin Graham? Because they are trying 'to divert attention away from this by focusing on statements I have made on other matters.' This is, therefore, the first instance of Graham's blackmail: any attempt to discuss his record by anyone from any part of the Body of Christ signals that they are distracting people from the Gospel, which means that he gets to say whatever he wants about anything and get away with it all in Jesus' name.
But in an effort to perhaps give Graham the benefit of the doubt, on what other matters has Graham pronounced, and are they really unrelated to the Gospel? Borrowing from the letter (and therefore even more evidence that he is referring to the letter writers and its signatories as the 'darkness'), he names four: 'Muslims, homosexuality, immigration, and politics.' It is in his exposition that I will grant another point of agreement with the letter writers: they are correct to say that 'Mr. Graham has neither retracted nor sufficiently addressed the harmful statements to which we drew his attention,' which prompted them to 'release the letter' they had been withholding while bargaining with him to try to get him to retract his stattements.
However, it would be more correct to say that Graham proceeds with the modus operandi of blackmail that he has already established in the letter, and uses each of his replies to blackmail his way through. First, he blackmails the letter writers by claiming that while he loves Muslims enough to tell them the gospel because 'Mohammed cannot lead anyone to heaven' (what the hell is he even talking about, in which part of what kind of Islamic theology?) and he has witnessed 'the oppression that Sharia law brings and its violent application toward women and non-believers' (again, what kind of which part of sharia law is he even talking about?), they can either be for him bringing the light to Muslims in Vancouver or leave them in the darkness. Second, he blackmails the letter writers by essentially calling them advocates for the 'homosexual lifestyle,' while he takes the higher ground of proclaiming the truth of God's love for them by condemning their lifestyle; the letter writers can either be for him bringing the light to LGBTQ+ people in Vancouver or leave them in the darkness. Third, he blackmails the letter writers by saying that on immigration, they have 'confused' the welcome of the 'Prince of Peace' with 'the role of the state, which is to secure its borders and protect its people,' which is convenient for his organization Samaritan's Purse to make its claims about Mosul, for example, because he is on the moral high ground again as a private organization filling in the gap where there is no legitimate state; the letter writers can therefore be for him as a private person proclaiming the private gospel, or they can be for the expansion of the state. Fourth, he blackmails the letter writers by calling himself a political 'independent' and claiming that no party can legitimately represent Christians, riding right over the contradiction between this point and his call for a strong military state in the previous point while suggesting that Christians in Vancouver can either support him or be partisan.
It is with the possibility of such blackmail in mind that I criticized the letter writers for being liberal. Because I know so many of the signatories personally and admire from a distance those I know from afar, it is my position that the letter does neither their theology nor their hearts overflowing with the love of Jesus any justice. Even though I am now Eastern Catholic, it did not sit well with me that the good work of the gospel proclaimed in word and deed by my dear friends had been compromised by the bad optics of the City of Vancouver's mayor even giving the semblance of co-opting the letter writers to become the benign arm of the police state and by the private dialogues that were in fact monologues in which overlapping consensuses were sought but nothing was gained because what else do you expect from dialogue with the oppressor? In addition, the letter's over-eager, over-the-top earnest insistence on its love and deference for Graham and all he stands for and even the gospel he proclaims does not come from the Christian theological tradition that many of my friends and the Latin hierarch put into practice, but from the private overlapping consensuses where everything was put on the table and all was lost because there is nothing to show for any of the dialogues, in which some of my friends were not even present but are still implicated because their signature is still on that letter. The letter should have called out Franklin Graham and his followers for what they do best: blackmail.
Indeed, my disappointment in the liberal letter stemmed from the fact that it too operated off the logic of blackmail. Sisters and brothers, fire cannot be fought with fire! If Graham is blackmailing Christians in Vancouver to support him, the letter writers' framing of themselves as the main opposition (even though there was clearly dissension in the ranks, enough to produce a second Streams of Justice letter) was what the critical theorist Slavoj Žižek calls 'the double blackmail.'
This term, 'the double blackmail,' is perhaps one of Žižek's most unpopular terms, as his ravings over the course of his work against the double blackmail because it always results in him getting misread as a stooge for either of the sides he opposes. In the 1990s, he raved against the double blackmail of Slobodan Milosevic in blackmailing those critical of the West to support his regime of ethnic purity, even as the liberal West blackmailed liberals into supporting its military expansion. Currently, the double blackmail applies to the refugee crisis, in which we are being blackmailed by both the liberal West into complete open borders (or else you're not compassionate) and far-right populist groups into rabid xenophobia (or else you're letting those terrorists in).
This is the same thing that is happening in the Franklin Graham debacle in Vancouver. Franklin Graham is blackmailing Christians in Vancouver into supporting the Festival of Hope even if he has said terrible things to undermine his abilities as an evangelist, or else you're against the Gospel. But the letter writers, with their liberal sensibilities and desire to create an unstoppable coalitional consensus, ended up blackmailing its supporters (and as I heard, even some of its signatories) into signing, or else they're not really against Franklin Graham and his undermining of the Gospel – except that the letter itself praises him to high heaven for claiming to preach a 'simple gospel' still.
I have said my piece about the liberal letter, and I do not intend to repeat myself in protesting its ways of private blackmail to engender support. Much of what I thought would play out – Graham would try to identify them with the state, and they would have nothing to show for their mono/dialogues (especially to which not even all the signatories were privy) – has played out, and I have no desire to say, I told you so.
Instead, I want to say something new:
Just because my friends, the Latin hierarch, and others who have been working for the Gospel in Vancouver a lot longer than Franklin Graham signed a weak letter that was ineffective in their opposition to him does not mean that Graham has the right to maneuver around their pure-hearted, simple-as-doves, children-of-the-light political incapabilities. Just because they lost the rhetorical war against him does not give him the power to call them darkness because there is a God: YHWH, the G-d who created heaven and earth and who has revealed himself to us in Jesus Christ, is the one who judges light and darkness, and so on top of all of Graham's sins of speech because of which G-d's name is blasphemed among the Gentiles, his suggestion that those who oppose him by calling attention to his speech takes him to the mother of all dangerous theological conclusions over which table fellowship with him is impossible. Whatever foolish compromises the people of G-d may have gotten themselves into with their own letter, they remain the people that G-d has called out of darkness into his marvelous light.
Let us, after all, revisit Franklin Graham's bizarre insinuation that the foregoing persons who have affixed their signature to the letter are all darkness and that their city is engulfed in the darkness of the lost. If this is so, then the work of the Holy Spirit in the proclamation of the Gospel in Vancouver is being called into question, and the agents of that proclamation are all invalidated. These agents include: the successor of the holy apostles, mainline denominational leaders in whose public work is centered the resurrection of Jesus Christ and the power of Christ to change his people, evangelical pastors of a number of independent congregations of various sizes, a variety of Anabaptists and a smattering of Pentecostals, non-profit organizations promoting both charity and social justice in Jesus' name, and academics explicitly working in the Christian tradition in both seminaries and secular universities. It is also Graham saying in particular that the spiritual son of his own biological uncle, Leighton Ford, is apostate simply because he has been working tirelessly to not sully the witness that he has faithfully been putting on display day in, day out, year after year, from his pulpit at one of the largest evangelical churches in Vancouver, Tenth Church. Not only is it offensive to impugn the hierarch of the Latin Church and many on this list who remain my personal friends despite my criticism of their letter because truth is always spoken in love, but it implies that all of the foregoing people are not part of the Body of Christ, wounded and shattered as it is, because it is only Franklin Graham the Light who proclaims the Gospel, and you are either for him or against the bearer of the Gospel to the dark world in which you have been toiling night and day for years to evangelize with the love of Jesus and his power to seek and save the lost.
This, then, is what is dividing the church in Vancouver: blackmail. The church in Vancouver is being blackmailed by someone who claims to preach a 'simple Gospel' with his insinuations that the work of the churches in Vancouver – Protestant, Catholic, Orthodox – are all in the darkness if they do not support him. Let not the people of G-d resort to the double blackmail to try to bear witness to the Gospel in such a time of trial. Instead, let us reply in the Spirit with psalms, hymns, and spiritual songs, perhaps even with the song taught to us by the holy mothers and fathers of old, as we sing during Great Compline on these first four days of Clean Week during which we prostrate for our own sins during the Great Canon of St Andrew of Crete: G-d is with us, understand all you nations, and submit yourselves, for G-d is with us.