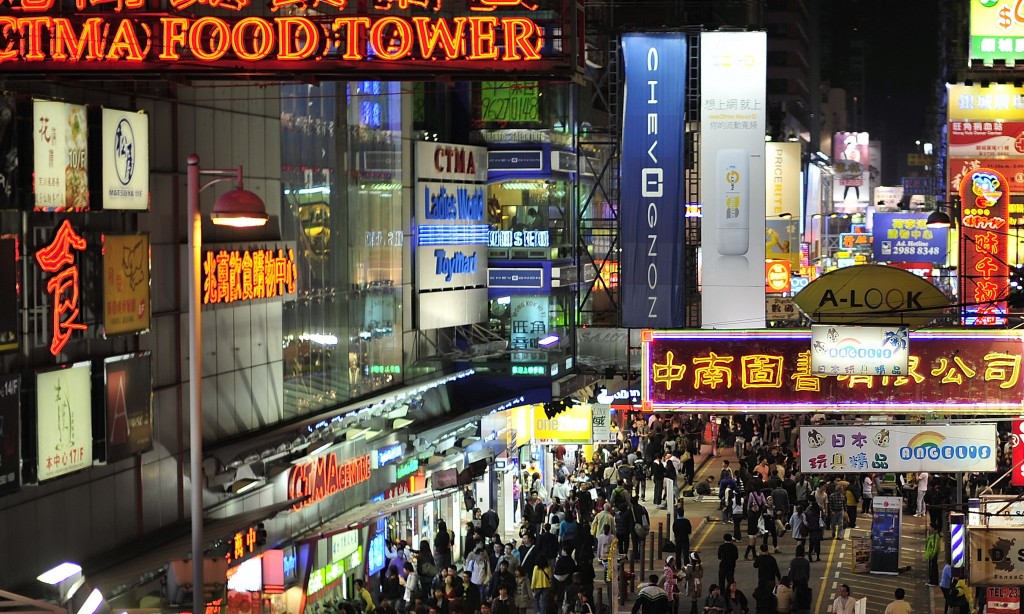 This is the fourth post in a series on why I blog with no authority. Previous posts include the first post explaining why I needed to write this series, a second post on how I started out blogging without any concept of what the public sphere was, and a third post about being my alter-ego called Chinglican.
This really should have been a post that should be about the Hong Kong election that happened today in which Carrie Lam Cheng Yuet-ngor was elected and her legacy in being the go-between for the government in relation to pro-democracy protesters, including during the Umbrella Movement but as far back as the 2006 Queen's Pier occupation.
Unfortunately, this is not that post. Instead, it's a continuation of a series I started two weeks ago.
However, it is related because my reflection is that it is my time in Hong Kong during my doctoral field work that taught me the most about democracy and the public sphere. That took place in 2012, well before the famous Umbrella Movement protests and during the last Chief Executive Election when the very unpopular Leung Chun-ying was elected with only 689 of the 1200 'Election Committee' votes.
It was in Hong Kong during that time that I began reading the broadly American Catholic blog Vox Nova in earnest. This means that it was not only Hong Kong that taught me about the public sphere, but it was also time I spent reading during my breaks in field work. For example, I read Brett Salkeld's interviews with the openly gay priest James Alison and connected it with my own experience of learning creative writing from a Holy Cross priest in high school who wrote plays about gay people and taught me everything I know about Hans Urs von Balthasar. I read Sam Rocha's pieces on deschooling and celebrated with him from afar when he got his first tenure-track job at the University of North Dakota, even though I hadn't a clue who he was and never expected that we'd ever become friends, much less that he'd eventually teach at my alma mater in Vancouver and that he'd become my editor on Patheos Catholic. I read Julia Smucker's work and appreciated how she never really denied her Anabaptist heritage even though she became Catholic, and I appreciate how she is still there at Vox Nova. I read Henry Karlson's posts and from him first learned that it was possible to be a Byzantine Catholic; I never expected that we'd become blogging colleagues, much less that I'd go down the same ecclesial path that he did. It is fair to say that when I was not doing field work or reading John Le Carré on public transportation in Hong Kong, I was reading Vox Nova.
Maybe it was the fact that I was reading so much of Vox Nova at the time in connection to studying publics in Hong Kong that I got the idea that Catholics were a very public people. It was actually around this time that I came across Pope Benedict XVI's exhortation to use the 'new social communications' for rational discourse in a world permeated by irrationality, and I felt that that was what they were doing on Vox Nova – simply writing to have rational, smart conversations publicly instead of trying to do everything privately.
At the same time, I came across a bunch of Christians in Hong Kong who seemed to spend all of their time engaging in public discourse online, and sometimes, that would spill out into protest on the streets. I became friends with a New Testament exegete called Sam Tsang, who rejected my interview request but added me on Facebook anyway; his posts, along with a Cantonese Canadian podcaster Howtindog, always seemed to target fraudulent practices among Cantonese-speaking Christians around the world; I later learned that Tsang had spearheaded an open letter about how Noah's Ark Ministries International had literally defrauded Chinese Christians internationally by claiming to be raising funds for an academic expedition to Mount Ararat but really brought a bunch of celebrities and junk scientists to do the job. I also met a group of divinity students who were into liberation theology and had connections with the Hong Kong Catholic Diocese's Justice and Peace Commission as well as the Civil Human Rights Front, and we marched under a banner that said 'We Christians Are Pissed Off Too' to protest the Chief Executive Donald Tsang's corruption practices; recently, this Tsang has been convicted of corruption and sent off to prison, and the saga is not even over for him yet, as he faces even more trials to come. I also met a bunch of conservatives who thought that the public sphere was too irrational and sought to talk about sexual ethics in a rational way in the public sphere. I also got to meet the retired Latin bishop of Hong Kong, Joseph Cardinal Zen Ze-kiun, twice and learned a lot from him about his affinity for the Vatican II document Gaudium et spes. In other words, it seemed that all that Cantonese-speaking Christians in Hong Kong did was to engage publicly over all kinds of issues – sexual ethics, political corruption, church-state relations, the market, the media, everything – and the conversation, which usually occurred in Chinese with lots of Cantonese slang and even vulgarities mixed in, was just as rich as the new American Catholic one being hosted on Vox Nova.
Now that I look back, this was the genesis of a slow conversion for me from someone who only understood writing in a private way to actually engaging in public discourse. I still wrote as Chinglican, but I think I finally began to develop some teeth in my writing, and for that, I thank Hong Kong – and I should note, the Hong Kong that I am thanking for teaching me about the public sphere was the Hong Kong of 2012, a city of protests already to be sure but one in which the Umbrella Movement of 2014 was still unthinkable at the time, which is a bizarre thing to think about today in light of the elections because now it feels like anything's possible. Perhaps this is also why when I started writing about the Umbrella Movement when it first started happening, my first impulse was to write about Catholic social teaching.