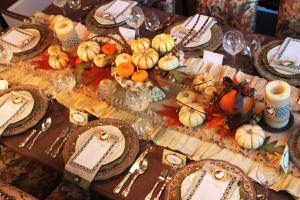 Responding (belatedly) to a Patheos roundtable on giving thanks for those who nurtured our faith, I am—as usual—overwhelmed by the possibilities. In my 62-year dance of reversion, just about every person I've encountered has given me reason to believe. Like J. D. Salinger's Seymour, I have been blessed by those who've touched my life:
"If or when I do start going to an analyst, I hope to God he has the foresight to let a dermatologist sit in on the consultation. A hand specialist. I have scars on my hands from touching certain people . . . Certain heads, certain colors and textures of human hair leave permanent marks on me. Other things, too. Charlotte once ran away from me, outside the studio, and I grabbed her dress to stop her, to keep her near me. A yellow cotton dress I loved because it was too long for her. I still have a lemon-yellow mark on the palm of my right hand. Oh God, if I'm anything by a clinical name, I'm a kind of paranoiac in reverse. I suspect people of plotting to make me happy."
Happiness, in my case, being equivalent to faith—or, at least, to the hope that there is indeed a joyous purpose to this yearning, this blundering about in the dark night of what Dorothy Day called this "long loneliness."
To reach a shorter list, I'd have to go for those who don't nurture my faith at all—those who, by their example, make me question whether this is really the ecclesiastical droid I am looking for. This list is composed almost exclusively of Catholics; I tend to consider others (even, she grits her teeth, the Friendly Atheist on his unfriendliest days) as being too busy working out their own salvation, stumbling around in their own darkness, or happily practicing the way to which they have been called to cause me much agita. But don't ask me how I feel about pastors who deny Confirmation to kids who think same-sex marriage isn't the end of the world—or about the kids' parents, who then want to use their 15 minutes of fame to cry about how the Church is just a big bad meanie. And don't talk to me about how a shining light of my Catholic young adulthood like Roy Bourgeois could so fall for his own legend that he thinks he's Luther championing the rights of womenpriests and is shocked I tell you shocked when it earns him excommunication and expulsion from his long-suffering Maryknoll community—or about the state of Church politics that makes it inevitable for the Roy Bourgeoises to arise, for nuns to ride buses, for all of us to spend far too much of our time shouting poisonous invective at each other while the Devil rocks out gangnam style with glee. No pumpkin pie for the likes of you!
Up against the need to choose, though, here are the folks—living and dead, because that's the wonder of the communion of saints—to whom I'd be sending Thanksgiving for Faith invitations:
My grandfather, Bert Kinsman (standing for all my family). Direct descendant of Salem Pilgrims (though with a couple of recusant skeletons in the genealogical closet), he took on Catholicism as he took on every difficult thing his life gave him—for love. Separated from his birth family and fostered out as a 12-year-old, he worked multiple jobs (including as a Sabbath goy, the Christian hired to light the furnace and turn on the lights in the synagogue on Saturdays) to keep his six children together through the Great Depression and his wife's lifelong physical and mental struggles. He was unconditional love—and therefore an icon of God—for me growing up. And he always cooked and carved our Thanksgiving turkey, going white and shaky with anxiety that it would turn out well, so he'd have to be at the head of my table this year.

Francis of Assisi (standing for all the saints). I've talked about the role he played in my reversion, but there is a special bond between me and this man who knew about the valley of depression and physical pain and could still emerge from it singing the joys of creation. I would like to feed him as he feeds me, daily, and to hold that wounded hand as he sings Grace.

Dorothy Day (standing for all the strugglers). I am so delighted that the US Bishops have voted to pursue her cause for sanctity. No one, I think, better encapsulates what the Church of the Second Vatican Council (my Church, for good or ill) should have made us all: witnesses in the world, unafraid to be leaven troubling the dough of society and government, lovers of Christ and his people (who are all people), capable of moving easily from a demonstration against nuclear weapons to a quiet rosary shared in the parlor of that most rigid of conservatives, Francis Cardinal McIntyre, her old buddy from New York. I once, as I am always happy to boast, had the honor of sharing half my tuna sandwich with her; I'd love to offer her a richer banquet.

Corita Kent (standing for the IHMs who shaped me, and my sister Immaculate Heart grads). Corita, like Francis, knew the alchemy of transforming internal suffering into external joy, of sharing in the Creator's work. I'm not sure she would be riding buses today—her order's long struggles with the hierarchy took their toll—but she would bring to the table the best of the Holy Spirit's window-opening breeze, expressed in the signs of the times and the colors of eternity.

Max Lindenman (standing for all my Patheos Catholic Channel peeps). Max's blog helped draw me back into the Church with the best of all possible lures—laughter and wicked mad writing skills. Max's friendship convinced me to blog, built me an audience, pushed me to define and redefine what I believe, and called me (sometimes painfully) to account when I was careless or inaccurate in expression. Subsisting as he does on a diet of roller food and cigarettes, Max could use a good meal, and his store of anecdotes about the Weird Sh*t which with we are both obsessed would make sure the conversation never flags. All the Catholic Patheosi (and a number of those from other faith channels) contribute to, educate me in, and nurture my faith on a day-to-day basis for which I can never thank them enough, but this virtual table has only so much room. And I'm hoping Max will bring his amazing Mom, her boyfriend Bob, and a mess of Stupid Pies.

Leo Vanderburgh (standing for all the Vanderburghs and, around them, the circle of friends who are nurturing not only my faith but my life and my sanity right now). My about-to-be-14-year-old confirmand, the smartest kid I know, leads his sisters and brother in engaging me in high-level theological colloquy over pizza and claims that his goal in choosing me to be his sponsor was to help me develop more self-confidence. Teller of great jokes, asker of important questions, player of intense games, thinker of original thoughts, Leo is the Church to come, and that makes me very, very glad.
But there's a special kind of sadness for me in completing this exercise today. It's more than the sadness I feel every year that I'm not able to be with the fam in SoCal, at my sister's picture-perfect and even more delicious traditional meal or piling a plate with the dizzying array of potluck, from lumpia to lasagna, at my Filipino daughter-in-law's family feast.
This year, a virtual table is all that I have to offer, because this Thanksgiving finds me virtually homeless. Decades of untreated depression and internal chaos have manifested themselves in the external chaos of full-blown hoarding disorder (yeah, like the reality show, only the actual unreality show is a lot worse), and I have had to leave the house in which I had been isolating myself in increasingly unlivable conditions for years. Through God's grace made manifest in the intervention and support of friends, I am getting help, but I have never been a patient cooperator with grace, and lifelong resistance, secretiveness, and avoidance are terrible manacles to break. This week I am in the limbo of not knowing where I will land: friends have provided generous temporary housing, and I am waiting for word about whether I can get into semi-communal senior housing that will offer me more support in overcoming bad old patterns, but it's all so up in the air.
Through all of this, the biggest obstacle has been one of faith—my lack of it, to be precise. I have fallen for the Enemy's lie (repeated so long and so seductively that it feels like the only truth I know) that I am Not Worth It: not worth being loved, not worth being strong or healthy or responsible, not worth receiving help. One of my friends put it in a way that cut to the quick, though she did it with love. "You write and teach so beautifully about God's unlimited love and the power of grace for other people," she said, "but you don't believe it's true for you. When it comes to faith, you're a fraud."
I stand convicted. In this Year of Faith, at the table of Thanksgiving for Faith, I am in the shortest of supply of the stuff. That's no reflection on the folks listed and thanked above, and the hundreds of believers for whom they stand, whose belief in God, in the Church, and in me have gotten me to this point, kicking and screaming. I'm with Augustine (who should also be at the table, now that I am in my dotage finally coming to appreciate him): my placecard should read "Lord, I believe; help Thou my unbelief."
I don't introduce this internal messiness to give you TMI or because it's going to dominate my blogging from here out—though my counselor thinks it could be helpful to others with similar struggles to report, on occasion, from within the whirlwind. It is, in a way, an apology for not having blogged more frequently of late. But most of all, it's a shameless request for your prayers. I'm a-scared, as I've never been a-scared before. I'm Francis, blind and terrified that nothing means anything, heading instinctively for that core of peace that is the cloister garden of San Damiano. I'm the Gerasene demoniac, homeless amid the tombs, crying out "Lord, I can't actually believe you can help . . . but you couldn't hurt!" And I'm those 9 lepers who didn't come back, blessed and grateful beyond believe for being set free, but not having a clue what's next or how to say thanks.
So this Thanksgiving I am inviting you to my virtual table, too, if you can make it. You don't need to bring anything other than a double batch of prayers. And when you've taken your seat, please pass the faith. I'm hungry for a heaping helping.