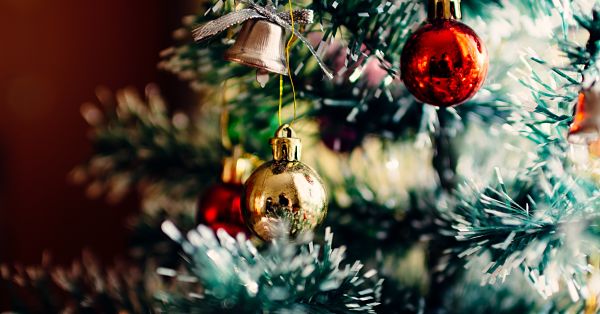 There was a man sent from God, whose name was John.
Starting on Christmas Eve, we have seen cosmic things, dazzling things. The Word that creates the world becomes a man. True Light comes to a cave and Light from Light is found in a manger. Angels proclaim and wisemen are coming.
This is a lot. In the midst of his own proclamation of the Incarnation, Saint John seems to pause. Saint John begins to talk about John, not himself, but John the Baptist.
Saint John often interjects a John (later himself) into what the God-man is doing. Why?
One simple reason might be accessibility. God is incomprehensible to us in His essence, a bit like a theorem we know in principle is true, but also know in principle cannot be shown to be true. The Truth is out there, but we are not going to fully comprehend the Truth . . . Ever. There are not many paths to the Incomprehensible, not even one. We cannot get there from whatever here we inhabit.
Instead, God revealed Himself to us. God became a man: Jesus. We can know God through Jesus to the extent God is knowable. Jesus is King of Kings, Lord of Lords, his eyes are flames of fire, His mouth a two edged sword, yet He is a man: the God-man. His divinity cannot be fully grasped, but we can behold God's glory in the actions of Jesus.
John the Baptist did. John is not a God-man. John is just a man, but Saint John reminds us that this is not nothing. We are created in God's image and God can send us. We can be like John the Baptist.
Maybe.
First, we should recollect how great John the Baptist is. This is a guy that when you met him as a guy was a plausible Messiah. This is not the case for me and I suspect for most of us. John the Baptist was very special, the greatest for thousands of years, who from a marketing point of view had the bad luck to be in the same epoch as Jesus.
Of course, John did not view his "ministry" as brand building and so was delighted to diminish while Jesus increased. He was thrilled to have lived to see the Messiah. Human prophets had culminated in John and so at the moment someone was fit to give witness to the God-man, the God-man came. The school of the prophets had done its work and John was born to testify to Jesus.
There is so much to learn from John the Baptist that Saint John the Evangelist will dwell on him a bit. This much, at least, is true: we can be sent by God without being God.
God can do any job better than we can, even being a man as Jesus demonstrated. Still because God loves us, God allows us to participate. He gives us delightful jobs to do. John the Baptist got to bear witness to the Light.
Christ is born!
Glorify Him!
————————————
A Christmas series on John 1: 1-14 (Links will not be active until the piece is published. All active by January 5, 2019).
Part 1, 2, 3, 4, 5, 6, 7, 8, 9, 10, 11, 12, 13, 14.