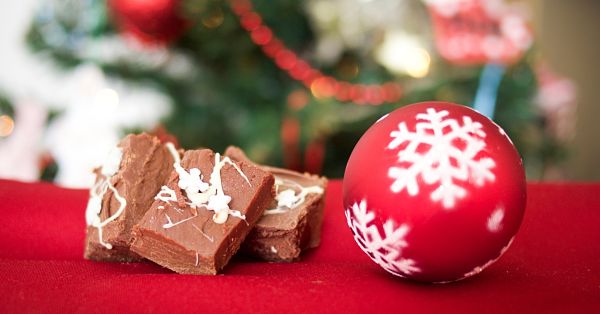 Which were born, not of blood, nor of the will of the flesh, nor of the will of man, but of God.
The children of Christmas are a spiritual family whose nursery includes every nation on the Earth. We are not known by soil, because all the cosmos is made by our Creator. We are not known by blood, because only our King was born of the will of God in blood at Bethlehem.
All the rest of us are an imitation of Christmas.
One woman thought she was praising the Mother of God when she said that her womb and breasts were blessed. Jesus said:
But he said, Yea rather, blessed are they that hear the word of God, and keep it.
This is important since though Jesus was born as a baby, real blood, actual womb, milk, the central element was the will of God and the consent of Mary. The decision by God Almighty to empty Himself of His divine prerogatives and become a baby was so grand that it dwarfs all us. Mary hearing the word God and keeping it in her heart from that point forward was magnificent.
These spiritual decisions had physical consequences for Mary and the baby Jesus. These physical acts (birth, nursing, growth)  are particular to the two of them and vital to our faith, but the pattern of God coming and our consent is universal and most relevant to our own journey.  Christmas was a birth in blood by the will of God, not men, and so came the unique God-man. The rest of us can be born again, not this time in blood, by the Will of God, God-man in Christ.
We imitate the Christ of Christmas. We recollect our new birth in Christ. This timeless event takes us out of ourselves. We all begin in Bethlehem. We all go to that Christmas past, this Christmas present, to celebrate Christmas future.
After he repented of his many sins, Scrooge kept Christmas by God's grace. Dickens says of his most enduring character: " . . it was always said of him, that he knew how to keep Christmas well, if any man alive possessed the knowledge. " I aspire to such an epitaph, but sometimes (in my folly) this makes the last day of Christmas hard. I don't want to turn from Christmas to Epiphany. I want more Christmas right this very minute.
No.
That is the will of one man (me!), not God. Change is the nature of the cosmos within a divine Logos or pattern. Christmas comes, is, passes, and will come again.
This does not happen at my pace or at my desire. The laws of Nature and of Nature's God govern all and if I am wise (Christ have mercy!) I will submit to them. If I am to be whole, I must live according to the will of God and not my own will. Christmas came. Commercial enterprise tries to shorten it to a day or at best extend the "season" to the secular New Year. Now if I am not careful, I will try to live in Christmas tide when the Epiphany is tomorrow.
Thy will be done on Earth as it is in Heaven.
So for one last time this year, I will say:
Christ is born!
Glorify Him.
Epiphany is tomorrow!
————————————
A Christmas series on John 1: 1-14 (Links will not be active until the piece is published. All active by January 5, 2019).
Part 1, 2, 3, 4, 5, 6, 7, 8, 9, 10, 11, 12, 13, 14.