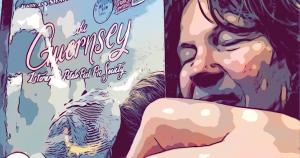 The summer book is a good read, an entertaining read, a book that works after going to Disneyland or on the beach. (I never have read a book on the beach, because in my life that meant sandcastles, giant sand tunnels made with shovels and not umbrellas and drinks. Ask Hope, Randy, and Kate. They can confirm. Yet if you are going to beach with umbrellas, then these are the books that endure.)
Here are my rules for enduring summer books:
 They must be less than one hundred years old, but may be read one hundred years from now.
They must be easily available today.
They must be entertaining body, soul, and mind.
(Personal rule): I have read the book and been wholly entertained.
In no particular order, here are twenty books not just for this summer, but for every summer:
Pachinko: a novel in the grand old style focused on the common person rather than the gentry.  
An American Marriage: pity is the enemy of love.
Why Should the Devil Have All the Good Music:  Larry Norman fights two establishments and survives to make his own music.
Watership Down : a novel about rabbits that tells you much of what you need to know about war, government, and friendship.
And Then There Was None: murder mystery done properly.
Barracoon: one of the last survivors of the slave trade, a retelling of history that fits no boxes.
Frederick Douglass, Prophet of Freedom : great biography of a greater American.
My Man Jeeves (1919!): makes LOL true.
East of Eden: the greatest American novel? Maybe.
The Ways of White Folks: short stories by Langston Hughes!
BONUS:
I read That Hideous Strength every summer. This book is truer than your newsfeed: yesterday, today, and tomorrow.
And the Fairest Flower suggests for a break the Guernsey Literary and Potato Peel Society: romantic, World War II, jolly, a bit sad so of course I loved the book.