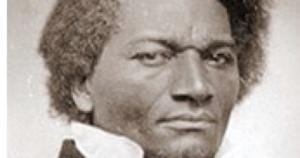 What to read this summer?
This week two helpful books stood out. One was the excellent biography US Grant by Ron Chernow. We find why this great, though flawed man, may have been underestimated for the last one hundred years due to his assault on the Klan and support for civil rights following the Civil War. Grant's thoughts on Robert E. Lee and his "helpfulness" after the War are too little known and worth the read to see them in context of Grant's remarkable life. (Hint: Grant thought Lee entirely unhelpful.)
The "might have beens" in the book are depressing. There were better roads American did not take, but almost took at the end of Reconstruction. A big contributor was moral exhaustion on the part of white United States citizens. Too many said: "Enough."and frittered away victory. The cost was paid and keeps being paid by the African-American community.
More helpful still this week was The Color of Compromise by Jemar Tisby.
Writing a survey of hundreds of years of history is daunting, don't I know, but writer and historian Jemar Tisby more than succeeds. This book is irenic, but hard hitting. IF you still think it reasonable that slavery was benevolent or the Civil War was about tariff policy, take and read. If you even think this might be true, read this book, read the sources listed, stop, and think about the facts.
If you did not know Jonathan Edwards owned slaves, then you should read this book. If you do know it, then read the book and consider that dismissing this fact easily comes with a very high cost one should not pay.
The sad story of white Christian complicity with slavery and segregation is familiar to anyone who has read much actual American history, but almost unknown to many American Christians. That a book like this might be "controversial" in some circles is all you need to know. This overview is (if anything) overly charitable. If a refresher for some, this book is a must read for all in knowing how we got to where we are with some good ideas of where to go.
Here is a link to the always interesting Tisby site.
Other Books
Here are some other books read or re-read in the last year that I have found helpful (with links to reviews.) This list is by no means exhaustive and surely reflects too much of my eccentric personality or own background, but perhaps can serve as a start. The bibliographies in many of these books will give a more rounded list of books to continue reading. As an amateur who loves history, I use them as much as I can to find more books. Mere Orthodoxy, a group of writers who have much to teach all of us on most things, have compiled another broader list I love.
In a better world, Frederick Douglass would have been President of the United States. He had a brilliant career and a massive literary output. The biography Frederick Douglass- Prophet of Freedom (David Blight) keeps Douglass, who served the United States ably for decades as a freedman, from being reduced to his slave narrative. (Read that as well!) If you do not know the backstory to Douglass and the great Chicago World's Fair, read the autobiography.
Use this as a chance to read Ida Wells who fought the terrorist lynch mobs all her life.
James H. Cone writes powerfully about the Cross and the lynching tree in American life. Cone was a seminal figure in twentieth century African American theology and must be read. Begin by seeing what Cone got right. Then read and learn from Professor Anthony Bradley who shows Cone's limits. Follow Professor Bradley, always interesting, never predictable.*
Another fascinating take on the state of African American theology comes from Thabiti M. Anyabwile, a Reformed Christian, very much so, in The Decline of African American Theology. You should follow Anyabwile as well.
There also is a balanced discussion of African-American theology by the late Professor Bruce Fields that also points to strengths without missing problems.
For better roots of Evangelical theology, there is much to be learned from Charles Octavius Booth whose was able to explain theology plainly for the rest of us.
One of my favorite poets is Langston Hughes, but he also wrote novels and short stories. Start with his collection The Ways of White Folks. Read as much of Hughes poetry as you can and mourn his nation's inability to retain such talent.
Nora Zeale Hurston is a great writer, challenging for any Christian. The "novel" Barracoon was not interesting to her contemporaries, but we have the book at last, piercing into the truths told about the last slave sold in America.
The Invisible Man by Ralph Ellison may be the "great American novel." Each time I read this book, I find new questions and better answers.
Summer may run out before you can read Marcus B. Christian , be illuminated in beauty by Anne Spencer, Priscilla Jane Thompson.
If you have room for just one more author read Arna Bontemps, educated in traditional Christianity who could not be heard there, but retained, thank God, much of what was good.
There is so much to learn, so much great literature to read, that our summers can be well spent!**
———————————-
*I am blessed to be associated with The King's College where Professor Bradley is a beloved professor with an enviable scholarly, administrative, and public intellectual output.
**For straight badness, you might read the big bestsellers of white supremacy written by Thomas Dixon. Find out where Birth of a Nation got the vile plot. Realize: "Yes. It was that bad." To cleanse your mind read the counter-novel The Hindered Hand by Sutton Griggs. What if white America had made Griggs a best seller and condemned the beastly Dixon?
Or read William Wells Brown letting Thomas Jefferson have it in a novel written before the Civil War!
I am assuming you have read Beloved by Toni Morrison. If not, do.
O.K.
No more links, except maybe An American Marriage?