David Russell Mosley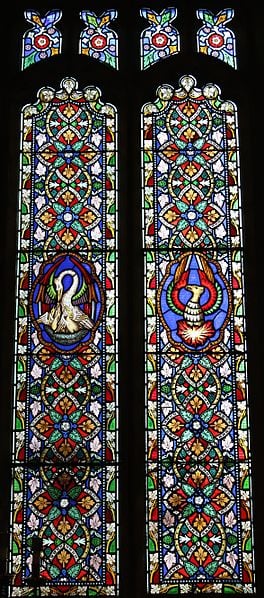 Lent
27 March 2017
The Edge of Elfland
Hudson, New Hampshire
Dear Readers,
This weekend was rough. I was exhausted for innumerable reasons. And this led to me being overly short with my children. To be fair, they've been a little much over the past few days. Lots of running, disobedience, shouting, screaming, crying; and then there's how the kids were behaving. I was just done. It got particularly bad on Sunday. I actually broke down and cried. I had been unfair to my kids, my wife, to myself. Everyone. But today, everything has been different.
Sure, one of my kids still got a time out almost first thing this morning, but I've remained calm. I had a moment where I could have flipped my lid, but I didn't. I made the conscious decision to start praying. I started with the Apostles' Creed, and then an Our Father. And my day has been completely different. My boys have been more or less as rambunctious as they were over the weekend, perhaps a bit better behaved, but only a bit. The change has been in me. I was able to see them differently. As they ran chasing one another, screaming, I didn't lose it and shout at them, I smiled. I actually smiled. And you have to understand that when my kids scream, even in pleasure, is loud enough and high-pitched enough to cause one's ears to bleed. And I smiled. Now, I almost put all this up to my decision to pray while cleaning some dishes this morning. But just now, I remembered what happened when we put the boys to bed last night.
Our bedtime routine has remained unchanged for about a year now. We go into the boys' room and have them pick out a story. One of us reads the book and then we sing a song. Last night we sang a few since the book was particularly short. After we sing, we pray. Now, my wife and I, unintentionally, have started praying the same basic thing every night. Our prayer goes something like this:
Heavenly Father, thank you for this day.
We ask that you give us a good night's sleep.
And give us a good day tomorrow.
We pray this in the name of the Father, the Son, and the Holy Spirit.
Amen.
Well, last night, I asked Theodore to pray for us. And almost word for word he repeated that prayer. Now, this wasn't the first time he or Edwyn have done this, but I was especially moved by last night. It showed me the importance of liturgy and rote prayers, especially for children. My kids can pray. They may not have any real idea of what that means, to pray, but they can do it and they actually do it, at almost 3 years old. I'm blown away by this.
And so to return to today. Prayer changes things, it changes us. C. S. Lewis, in The Problem of Pain (I think, I don't have my copy to hand) reminds us that prayer is not there to change God, but to change us. This is, I believe, the central aspect of the Our Father where we pray:
Hallowed be your name.

You kingdom come,

Your will be done,

On Earth as it is in Heaven.
The point here, is not actually asking God to do something. God's kingdom is come, his will is done, his name is hallowed on Earth as it is in Heaven. This is a prayer that does two things. First, it reminds us that we are the ones who need to change. Is God's name not made holy on Earth, who do we have to blame but ourselves? Is his Kingdom not come, is his will not done (not that any can ultimately work against his will)? We have no one to blame but ourselves. Praying this is meant to change us. What is more, however, it unveils these realities to us. God's will is done, his kingdom is come, his name is made holy. It is a failure of perception on our part when we don't see that.
And so today: my kids have not substantially changed, but I think I have. My eyes have been opened just a little bit more. I can, at least for this brief moment, see a little more clearly. Now, this could all change and in an instant. I could become the angry grump (and that's putting it mildly) that I have been the past few days. In fact, I can almost guarantee that if not today in the not too distant future, I will become angry again. But today, Joy reigns. Today, I can see more clearly. And that is not by any effort of mine, but by the grace of God that he gave me through prayer. I know it won't always happen this way. Some days no amount of prayer will change me. It isn't a magic fix. But today, the magic is working. Today, Jove leads me by the hand. Today, my children bring me joy. And so I give thanks.
Sincerely,
David