David Russell Mosley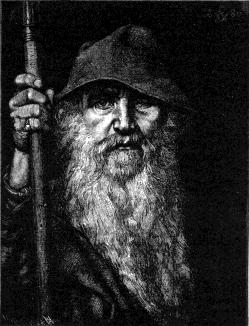 Ordinary Time
8 October 2017
The Edge of Elfland
Hudson, New Hampshire
Dearest Readers,
Autumn is here, or so I am told. His sister Summer still has her hold on the weather, at least occasionally, here in New England. But despite the unseasonably warm weather and the Summer showers, Autumn reigns. The leaves are changing, the fruit has ripened, the grain has been gathered in. And so the Autumnal feasting has begun. Thus I am put in mind to think about the old man himself.
Autumn is a jovial man. He loves to feast and drink for it is in his season the harvests come in. He is a large man, we must never doubt, for all the feasting is bound to make him fat. He may go lean when his siblings reign, but I highly doubt it as he has more chances for feasting in the Southern Hemisphere. His skin is brown or gold and his beard russet. He has, as Blake says, a "jolly voice" meant for singing, like the voice of a man after a long day's work is done and he settles down for his third, perhaps his fourth, pint of the evening. He'll sing of things both merry and sad, of life full grown and of death. That is the mistake we often make, thinking him mournful. But he is not.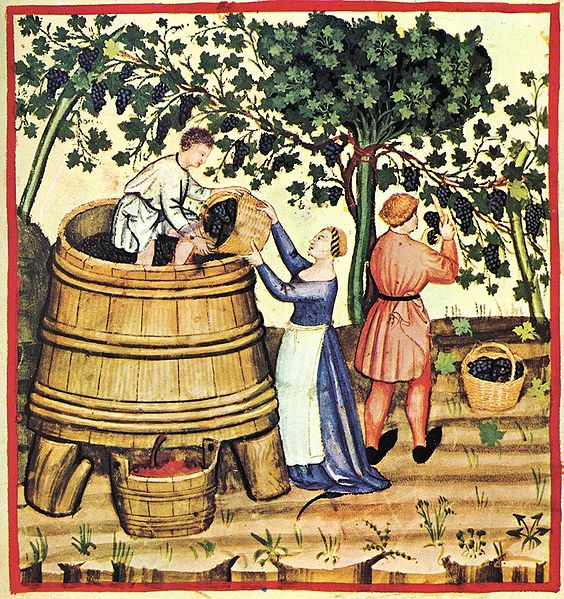 Only the jolly man can sing of both life and death and Autumn sees them both. He sees the fruits come to life, but the plants die. He sees the pigs taken to slaughter as the farmer's family goes to on fresh bacon. The flowering hops are picked and killed to be made anew in beer. So to are the grains picked, their stalks die, and some taken to be ground for bread, while others are whisked off to be turned into the water of life.
Grapes grow plump and are plucked, some to be eaten, others to turn water into wine.
The days grow shorter, its true, but I think this is only because Autumn, though he loves the Sun, loves the Moon and her nighttime companions better. The Autumnal Night is longer so he can spend more time gazing up at the translunary world, at Saturn as he makes his cold path through the Sky, at the Fixed Stars as they shine down on us. But it is not only the cosmic that makes him draw day to its close so soon. It is for us. So we can bed down early, cuddled up with one another to keep warm out of desire and not out of need as his brother Winter is wont to do. Autumn is a lover, have no doubts. He is a lover who sees his children come to life and die, and so in the cool and darkness he draws us together too. What's more the early nights allow for bonfires and roasted foods and drinking songs and peace.
Autumn is a jovial man. A singer, a lover, a poet, a cook. He is full of feasting and abundance. He is a king at peace as the year ends before new advents and fasting must take place. He is the end and the beginning. Autumn is a jovial man.
Sincerely,
David