David Russell Mosley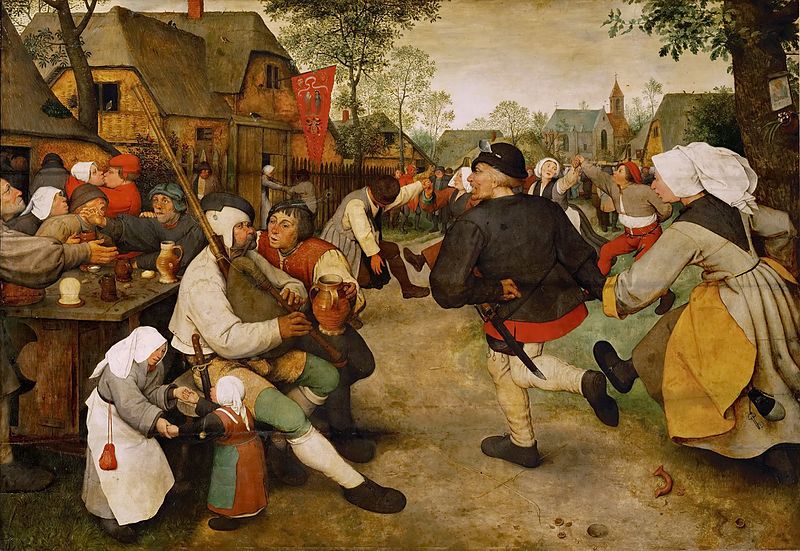 Ordinary Time
27 October 2017
The Edge of Elfland
Manchester, New Hampshire
Dearest Readers,
A few months back I was invited to go hear a talk. I won't mention where or precisely when or who was speaking. Since I missed the actual talk itself none of that is particularly pertinent. Nevertheless, the title of lecture had gotten me thinking. It dealt with Humanae Vitae and called it, " the Most Important Document of Modern Times." Now, I think this claim in general is a bit of a stretch. After all, since we are still in "modern times" how can we safely agree, let alone be correct in our assessment, even as Catholics, on what is the most important document for modern times. Still, it got me thinking. If I had to pick a "most important document" what would it be? Would I pick from papal encyclicals, maybe a Vatican II document, maybe something else altogether?
Well, the amount of potential choices was overwhelming, so I limited myself to papal documents only, encyclicals in particular, so as to keep in line with the original talk. Once I had made those limitations, the selection was easy: Pope Leo XIII's Rerum Novarum often also called, On the Condition of the Working Classes. You might perhaps question whether or not this is properly a document for "modern" times since it was written in 1891 and Humanae Vitae was written in 1968. Still, I think my choice is defensible. After all, it is Rerum Novarum and not Humanae Vitae which not only launched a new kind of encyclical, the social encyclical, but it is also the one which has had numerous anniversary encyclicals written about it: Quadragesimo Anno or "On the Fortieth Year" (1931) by Pope Pius XI, Octogesima Adveniens or "On the Eightieth Year" (1971) by Pope Paul VI, and Centesimus Annus or "The One Hundredth Year" (1991) by Pope John Paul II. Then, of course, there is the fact that nearly all the social encyclicals that weren't direct responses to the anniversary of Rerum Novarum themselves mention and/or cite from Rerum Novarum (the only exceptions being Evangelii Gaudium and Laudato Si' by Pope Francis).
Then, of course, there is the text itself. Its content is precisely why it has become so popular and so foundational. The pope manages to find a balance between the goods of private property and public solidarity. The whole document is a call for those who hire others to give them just wages so that they may earn enough to support a family and to buy property. And of course, the purpose of buying property is to have land where one can, through frugality and hard work, become more and more self-sufficient. What is more, the text is incredibly pro-family. And while it is true that Rerum Novarum focuses primarily on men as the workers and women as the mistresses of the house, the purpose is not so that women cannot work, but for the good of having someone in the home, for having someone to care for your children. This dynamic is easily translatable to having only wife work and not the husband. For the underlying principle, which we should never forget, is this: a family should be able to support itself and own property on a single income. How foreign is this to modern sensibilities and yet how right should it be? This understanding views the family as central and not work. In this case is neither the father's nor the mother's identity found in their work but in their families (and ultimately, of course, in Christ).
And of course, through all of this, the document is neither socialist/communist nor capitalist. It is something else altogether. The rights of the worker are seen as of inherent, even foundational, value as they participate in the notion of the family (even should they be single). On labor and capital, Pope Leo writes, "Each needs the other: capital cannot do without labor, nor labor without capital."⁠1 Yet on how one uses one's property, the Pope writes, quoting St. Thomas Aquinas:
'"Man should not consider his material possessions as his own, but as common to all, so as to share them without hesitation when others are in need. Whence the Apostle with, 'Command the rich of this world… to offer with no stint, to apportion largely.'"(12) True, no one is commanded to distribute to others that which is required for his own needs and those of his household; nor even to give away what is reasonably required to keep up becomingly his condition in life, "for no one ought to live other than becomingly."(13) But, when what necessity demands has been supplied, and one's standing fairly taken thought for, it becomes a duty to give to the indigent out of what remains over. "Of that which remaineth, give alms."'⁠2
Of course, there is much more I could say about the content of Rerum Novarum about its impact on Catholic Social Teaching, but the key is this: If we're going to declare one of the papal encyclicals to be the most important document of modern times I think it must be this one. For it is here that we see the principles laid out for all future Catholic Social Teaching. It is here that we see the preferential treatment for both the poor and the under represented, the marginalized, the oppressed. It is true that this document does not, like Laudato Si' focus on the goodness of creation and our need to care for it, but I think it harmonizes well. It is true also that this document does not lay out the rules for sex, but again, the place of the family in it shows us clearly that we ought to build a society of life, not of death. And of course, Rerum Novarum is not a replacement for the Gospel itself. But its foundation is in the Gospel. So, if we're going to declare a document as most important from and for modern times, I say it should not be 16 page Humanae Vitae (against whose contents I am not arguing), but rather the text that I would argue paved the way for Humanae Vitae: Rerum Novarum.
Sincerely,
David
1 Pope Leo XIII,Rerum novarum [Encyclical on Capital and Labor], Vatican Website, May 15 1891, 19, accessed 14 May 2015, http://w2.vatican.va/content/leo-xiii/en/encyclicals/documents/hf_l-xiii_enc_15051891_rerum-novarum.html.
2 Pope Leo XIII,Rerum novarum [Encyclical on Capital and Labor], Vatican Website, May 15 1891, 22, accessed 14 May 2015, http://w2.vatican.va/content/leo-xiii/en/encyclicals/documents/hf_l-xiii_enc_15051891_rerum-novarum.html.