David Russell Mosley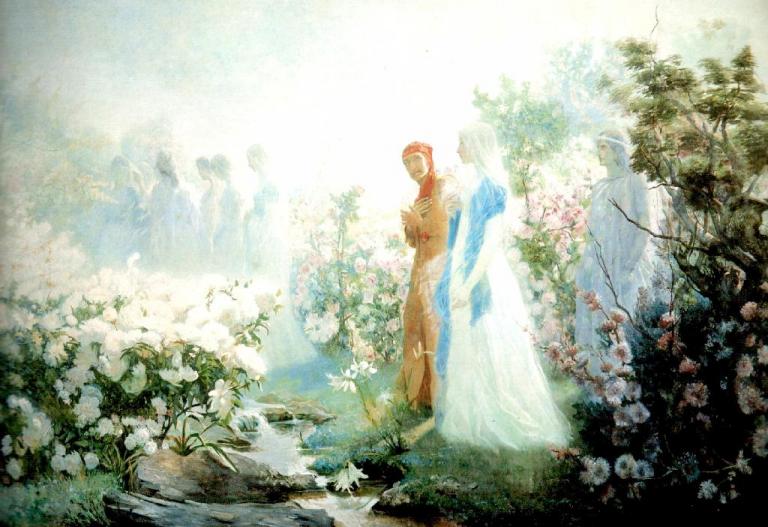 Ordinary Time
10 February 2018
The Edge of Elfland
Hudson, New Hampshire
Dearest Readers,
Goodness me, where have I been? It's been a busy few months. Teaching keeps me busy, of course (especially I work full-time at a high school and part-time at a university, teaching online). And my lovely twin three year olds also keep me plenty busy. But still, I should have been writing here more often. Mea culpa.
As an update, for those who haven't already seen, I've had a piece published in U.S. Catholic Magazine on pipe smoking and contemplation. Be sure to give it a read. Now, onto something different.
Lent is on its way. This will be my first Lent as a Catholic and, as usual, I'm struggling to decide what I should give up or take on. I've considered my usual Facebook fast, perhaps meat, or sugar, or alcohol; maybe I'll stop getting on my phone first thing in the morning and go straight into the shower. I don't know. Hopefully I think of something soon. But there are two things Lent always makes me think about, perhaps more so now as a Catholic.
Lent always makes me think about my sins. This, of course, is part of the point of Lent, to remind us of the sins we bear, the sins that sent Christ to the cross out of his love for us. But this year, I'm thinking about my sin more than ever. It probably has something to do with teaching Dante's Divine Comedy for the first time ever, to high school sophomores of all people. We're currently in the Purgatorio, and the pilgrim has just received the 7 P's on his forehead, each of which will need to be washed off as he ascends the mountain. I know at least two of those sins are pet projects of mine and I would love to give them up this Lent.
Of course, giving up sin isn't really what we mean by fasting. We fast from things that are good, things that are necessary, food, for instance. We do this both to prepare ourselves for the feasting to come, but also to remind us that we don't live "by bread alone" but by the very Word of God. Still, sin and death are there in Lent, constantly looking at us, mocking us, reminding us of the ends for which we're made. Or so they want us to believe. But Christ knew and knows better. We are not made for sin and death but to see as we are seen, to encounter the Beatific Vision, to be deified. So, maybe along with the good things, we really ought to think of sins we can actively try to abstain from and the virtues we need to acquire to overcome those sins.
The second thing Lent always brings to mind is time. What am I doing with my time? Why aren't I writing more? Whether here, or in my journals, or in letters owed to friends, or on my new novel, or on articles I could publish, or a new work of theology? Why does it seem like every moment comes and goes without my recognition of it? I don't really know the answers to any of these. But Lent has me thinking that maybe I should try to find some. Maybe I should be more intentional with my time. After all, I am going to die. Do I want to leave behind things unwritten, games unplayed with children, words unsaid, books unread? Hell no.
Of course Lent is a time to remember that we will die. And when I think about my death, I always turn to Keats' poem, "When I have fears that I may cease to be." The poem wasn't published until 27 years after his untimely death, but it was written 3 years before it. Keats' fears were, at least partially I'm sure, realized. He did, in one sense, cease to be before his pen could glean his teaming brain. Nevertheless, he wrote, unpopular in his day he wrote and wrote and wrote. I hope to, in my own small way, emulate his example. I too want to be spurred on by the fact that I will die. If I live a life that remembers my death, maybe, when he comes for me, death and I can go forward, arm-in-arm, as friends. In the meantime, here is Keats' poem.
When I have fears that I may cease to be
Before my pen has glean'd my teeming brain,
Before high-piled books, in charact'ry,
Hold like rich garners the full-ripen'd grain;
When I behold, upon the night's starr'd face,
Huge cloudy symbols of a high romance,
And think that I may never live to trace
Their shadows, with the magic hand of chance;
And when I feel, fair creature of an hour,
That I shall never look upon thee more,
Never have relish in the faery power
Of unreflecting love!—then on the shore
Of the wide world I stand alone, and think
Till Love and Fame to nothingness do sink.
Sincerely,
David Russell Mosley