Ordinary Time
2 July 2019
The Edge of Elfland
Concord, New Hampshire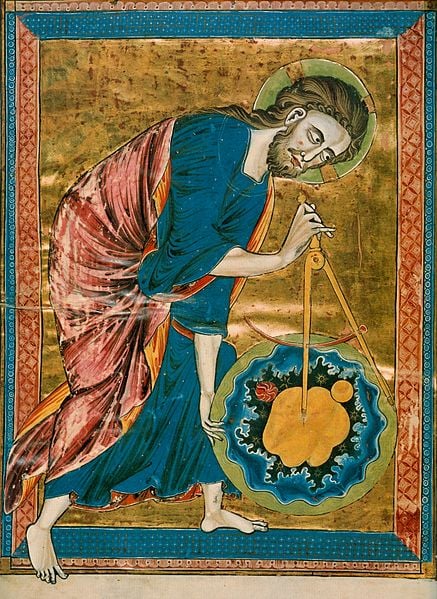 Dearest Readers,
Fortress Press is currently having a summer sale with books as much as 70% off. And there are many worthy books for sale, including mine. So, if you've been intrigued by the title and snippets of content from Being Deified: Poetry and Fantasy on the Path to God now is your chance to get a copy for $23.99 (I assume plus shipping, but hey, when it normally costs almost $80 that isn't half-bad). You can only get this deal from Fortress directly, so make sure you get your copy and quick, because I have no knowledge or control over how long this sale will last.
Now, to whet your appetites, here's an excerpt from the final chapter of my book:
In the first Stanza, I argued that humanity had a priestly role to play in creation. Part of that priestly role involves an offering back of God's gifts to God. Human creativity, in its gratuity, can be precisely one of those ways in which humanity offers the gifts it has been given, and the things it is created, which are themselves gifts, back to God on behalf of the rest of creation. Returning, briefly, to "Leaf by Niggle," we can see how Niggle's art becomes a gift to himself from the Creator. However, as I said in the section above, his tree, along with the house and lands surrounding it, become gifts offered by Niggle and Parish back to God in a kind of priestly act. David Jones argues that human art is a sacramental act, ". . . the art of man is essentially a sign-making or "sacramental" activity."⁠1 For Jones, this is related to our embodied. and creative natures. Only humans, as I argued in the first Stanza, can have this role. "Without body: without sacrament. Angels only:no sacrament. Beasts only: no sacrament. Man: sacrament at every turn and all levels of the "profane" and "sacred," in the trivial and in the profound, no escape from sacrament."⁠2 All human creativity, Jones reminds us, and not just the "high" (certainly not just the poetic or fantastic), is inherently sacramental and this sacramental nature must participate in the Sacraments themselves. Milbank reminds us that the supreme human art is liturgy, which itself is centered around the sacraments.⁠3 Thus, we can see that all human art, which includes everything from bread making to cricket according to Jones,⁠4 participates to a degree in the supreme human art, liturgy. This means that all acts of human creativity, including the creation and consumption of works of poetry and fantasy, are, to some degree, priestly acts whereby we offer the gifts God has given us back to God on behalf of all creation (since neither angels nor beasts can serve in this role).
1 David Jones, "Art and Sacrament," in Epoch and Artist: Selected Writings by David Jones ed. Harmon
Grisewood (London: Faber and Faber, 1959), 161.
2 Ibid., 167.
3 John Milbank, "Fictioning Things: Gift and Narrative," Religion and Literature 37.3 (Autumn 2005):
29.
4 Jones, "Art and Sacrament," 152–79.