Several years ago, I wrote a blog post titled "Confessions of a Church-Skipping Mom." At my wits' end after several years of wrangling reluctant, whining, restless children to church, I admitted that some Sundays, we stayed home just so I wouldn't have to deal with the hassle. Too often, my own need for worship and reflection went unmet as I spent my Sunday mornings shushing and corralling my kids. Things are better now, in part because my children are all several years older, and in part because two out of three sing in the church choir…which means their behavior and participation in the service are no longer my responsibility. Because they have a job to do, of course, their behavior and participation are also no longer a problem.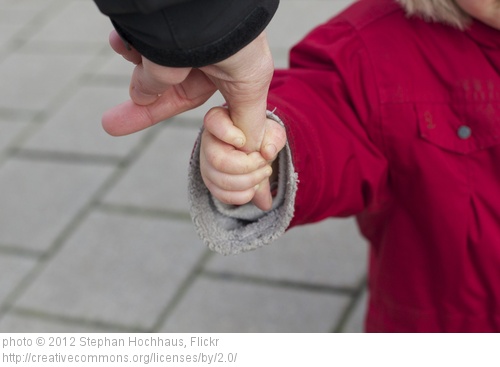 When I published my "church-skipping mom" post,  I was not surprised to hear from other mothers who were equally grumpified by having their Sunday morning worship time ruined by squirmy children. Nor was I surprised that some readers felt it necessary to berate me for caving in to my children's whining (despite my making perfectly clear that most Sundays, we went to church whether my children liked it or not). I was surprised, however, to hear from a number of people who had opted out of church membership altogether, but who still identified as Christian. For me, belonging to a community of believers, as hard and contentious as it can sometimes be, is as much a part of being a Christian as celebrating Easter. Even when it was (is) hard, I continued to bring (sometimes drag) myself and my children to church because I think it is impossible to fully explore Christian faith and fully live a Christian life without being part of a Christian community.
Earlier this week, I read an essay written by a fellow member of my Episcopal church that I immediately knew I wanted to share here, to give this lovely meditation on children, church, and community the wider audience it deserves. This essay reminded me of how hard it was to keep going to church when my children were younger (and also reminded me to be grateful it's no longer quite so hard), and also spoke directly to my conviction that community is central to Christian life and faith. I hope you enjoy it as much as I did.
Perspective from the Back of the Church
by Eleanor Michael*
I was asked to write a little bit about St. James's "from the perspective of a parent of young children," but by using my quick, working-mom–style skim email reading technique, I first read the request as "from the perspective…of young children." I quickly realized my mistake, but after some consideration, have decided perhaps that the perspective of my two young children would be more interesting than mine.
To my boys, Nate (4) and Calvin (2), church is:
Friday night pizza and movies, and Sunday morning snuggles with Maddy and Priscilla;
making eyes at the ladies in the pews behind us, and eyeing the toys of the kids in the pews in front of us;
getting "snacks" at communion and dancing to the recessional;
the all-you-can-eat (before-a-parent-intervenes) Munchkin and lemonade buffet at coffee hour; and
discussing the intricacies of the latest Cars movie with [the Rev.] Molly Louden.
In a word (or two!), if asked, I think my kids would say that church is about food, and fun.
My husband and I share this sentiment to a certain extent, but to us, church isn't always quite as "fun" as snuggles and Munchkins and dancing. I regularly break a sweat trying to restrain my boys from hurling themselves into the pew behind us, while simultaneously wondering whether this will be the week that someone forgets to "listen to his body" and doesn't quite make it to the bathroom in time. I brace myself during communion (hoping Calvin doesn't feel the need to demand "MORE SNACKS!" from Julia again) and during the collection (praying he doesn't cling to his dollar and yell "MINE!" at the top of his ever-so-strong lungs, as he is wont to do). I am constantly wondering whether I have a dinosaur sticker stuck on my sweater in an inopportune location.
So if church is causing us so much weekly grief, why do we keep going back? Why not wait to become "churchgoing folk" until our kids are old enough to control their bowels, their tempers, and the volume of their voices?
To us, church is about a more sophisticated word (though related to "food" and "fun" in many ways!) that our kids do not yet know. To us, church is about community. Although our kids cannot yet articulate this word, they seem to understand the concept, in large part thanks to our time in the St. James's parish. It is about having a surrogate family when our extended families live far away. It is about having a place and a group of people to begin discussions about other big words, such as faith, love, respect, forgiveness, and social injustice. And of course, it is about pizza, chili, pancakes, brownies, and let us not forget, jambalaya!
To us, church cannot wait because learning to be part of a community cannot wait, and so we force our kids into anything-but-sweatpants week after week, and faithfully occupy our spot in the (easy-escape-route) back of the church, and feel thankful for our blessings, our church community, and our understanding pew neighbors. A few weeks ago the reading from the Holy Gospel seemed especially pertinent, when Jesus said to the twelve disciples:
"Whoever wants to be first must be last of all and servant of all." Then he took a little child and put it among them; and taking it in his arms, he said to them, "Whoever welcomes one such child in my name welcomes me, and whoever welcomes me welcomes not me but the one who sent me." – Mark 9:30 –37
Thank you to the entire St. James's community, which has welcomed us with open arms.
*
Eleanor Michael is a member of St. James Episcopal Church in West Hartford, Connecticut, the mother of two gorgeous little boys, and an attorney. This essay is reprinted here with her permission
. It was originally mailed to members of the St. James community as part of our fall stewardship focus.