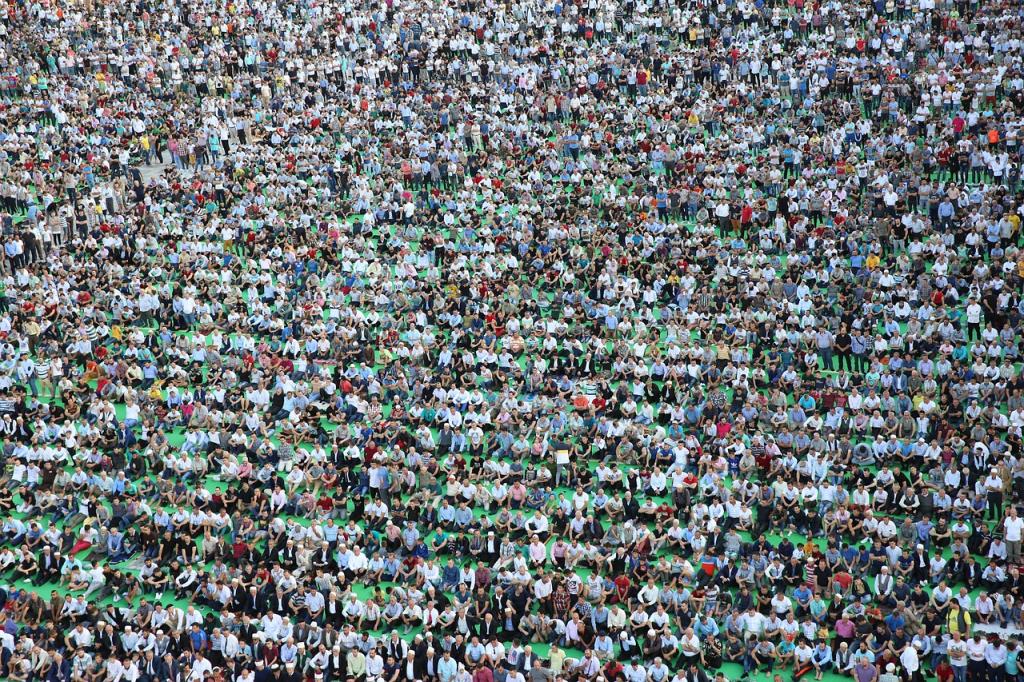 In 2014 Pope Francis hailed the "climate of respect and mutual trust" between the different religions of Albania as a "precious gift to the country". Now, in 2018, Albanian religious leaders have stepped up again on behalf of their countrymen and women. Heads of the country's Muslim, Orthodox, Catholic, Bektashi and Evangelical communities have signed a letter to French President Emmanuel Macron and German Chancellor Angela Merkel asking for their support for the Balkan State's accession to the EU by 2025.
"We are part of a history that stretches back to the origins of Europe", the religious leaders recall in their June 19 letter, sent just days out from the meeting of the European Council June 28-29 in Brussels that will decide on opening EU membership to Albania and Macedonia. "Our common cultural and social roots bind us together", they continue. "We believe that our path towards the EU represents what has always been the desire of our people, with the values of a free society where everyone is able to exercise their rights, among which the right of freedom of religion and belief is fundamental".
And indeed, it is what the Albanian religious leaders call the country's "consistent living-out of the value of respect for religious difference" that could be the nation's most precious gift to the EU should the accession talks prosper. Not only because democratic values "of tolerance, solidarity, and human rights" are currently "under great pressure because of radicalism, fanaticism, and other sinister ideologies", as the faith leaders suggest, but also because the Albanian model of religious harmony could be a model for the whole of Europe, as Albania's Minister for Foreign and European Affairs, Ditmir Bushati, observed. "You have given the most meaningful example that we are Europeans and now is the right moment for each of us to follow this example", Bushati told the signatories of the letter to Macron and Merkel in a meeting last Monday.
What's the secret to Albanian religious harmony?
But what is it about the Albanian model of religious coexistence that proves so exemplary?
A 2018 report
by the Institute for Democracy and Mediation and the United Nations Development Program put it down to citizens'
"lax attitude towards religion
", or even "indifference", which, will it "does not equate to tolerance,
it, nevertheless, facilitates it
, because believers are reminded of many means of religiosity or non-religiosity, and learn to respect the choices of others".
One of the signatories of the letter to the French President and German Chancellor – Skënder Bruçaj, head of the country's Muslim community, perhaps put it best in a 2015 interview when he explained "We choose to be Muslims, Catholics or Orthodox, while being Albanians is something that is determined by God". Is being European, too, "something that is determined by God", even if it is now in the hands of EU politicians? The Albanian religious leaders seem to think so, as they sign off their letter stating that "with ardent prayer, we reaffirm our commitment to remain firm supporters of the European values of a society with freedom, justice and prosperity for all".