**You can still participate in my $100 value prize pack giveaway post from McDonalds & Blogher through Aug.10**
Sadly, tonight was the final night of my creative writing class.  The class was in some ways exhilarating even while it has made me question the whole trajectory of my life.  I.E.  Should I put more time and effort into writing?  Focus only on my book?  Or should I plug away slowly while finishing my Graduate degree?  Maybe I should work less?  Or stay home more with my kids?  Maybe I should consider 50 million other options as well?
Okay, so it could also be the depression talking.  Or maybe my mid-30's swinging around the corner.  Perhaps my most recent sugar high? Or three.  In any case, our class was filled with engaging, talented writers who encouraged one another freely & inspired me to press deeper in new ways.  I will miss my new friends, my weekly dose of inspiration and crystal clear writing prompts.  *sigh*
With sadness *tear, tear* I give you my final assignment: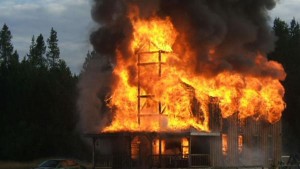 The Brown House was Lost.
I thought that we were at the bottom, until I met the Brown family.  My neighborhood had a fair mix of those suffering under the oppression of abject poverty and those who breached the lower end of what could be considered middle class.  At school, I was no doubt at the absolute bottom.  My mother scraped together all she had to ship me off to a private Christian school where many of the kids lived a solidly middle class suburban existence.  A ride out of the city limits of Detroit and into sprawling West Bloomfield Hills yielded little more than a cold, angry stab of jealousy.  Whereas my friends were given allowance, I never had money.  Ever.  I had worked hard on chores that summer raking in .50 per chore until I was able to own my first ever $5 dollar bill that I kept in a Hello Kitty change purse for the exact right occasion.
The loss of the Brown house would be my occasion.  Brown wasn't their real last name, but I can't remember their names in the same way their faces become fuzzy images as the years pass by.  There are no adults in my memories.  This fact is not due to the number of years that separate reality from retelling, but in the fact that adults being around for the Brown children were not a part of the privilege most kids are afforded.   No, I give them the name Brown because it was the color of their house.  And the fiery destruction of that brown house has been seared permanently in my mind.
The day I met the Brown girls started off like any other.  My mother had been fed up with my disorderly room and demanded a thorough cleaning.  In one of the rare times of my childhood I took to the task like a fish in water.  I cleaned every nook and cranny, organizing my toys by size and family.  I made my bed with precision.  I lined my books by width and height.  When it was done I was glowing of pride and ownership.  A few hours later I was meandering around the yard when I met the Brown girls aimlessly walking down the street.  I was 7.  They were 6 and 4.  I invited them to play in my newly refurbished room.  When I opened the door the older one stared in amazement.  She took a second to look at everything and said very loudly, "wow!  Look at all your stuff!"  Of course, because my room doubled as rat's nest I assumed her shock was due to the miracle of seeing the floorboards.  In actuality, she meant exactly that.  What I had was stuff.  What she had was nothing.
The three of us played for hours with Barbies and baby dolls and everything pink.  At night my mother wondered if my friends had to go home for dinner.  Their response was quick.  No they didn't need to go home and yes, they were sure they could stay with us.  Before bedtime they asked to stay the night.  My mother instructed us to go ask their parents.  I was confused when the older one asked me to wait out on the sidewalk.  But after 20 minutes  -a lifetime in my tiny brain -they never came back out.
After that the Brown girls & I were thick as thieves. The highlight of our summer being spent by lying under the cooling mist of my backyard sprinkler with all our clothes on.  The Brown girls didn't own bathing suits.  It felt somehow callous to parade around in mine.  Not owning bathing suits was yet another object on the long list of items I had and they did not.  While I spent my time playing with toys or racing the block on big wheels, the Brown girls were sent to In'N'Out to buy cigarettes, booze and chips for various visitors to their home.
In'n'Out was the local party store, which sold alcohol, cigarettes', lottery tickets alongside their cheap and unhealthy food, fake Prada bags and pot smoking paraphernalia.  In over 10 years and hundreds of visits to In'N'Out I never once saw piece of fresh fruit or vegetable. On the corner of 6 mile and Patton, they were the neighborhood monopoly for kids looking to get high off of penny candy, video games and a .20cent pay phone call.  It seemed no reason at all was always a good reason to go to In'n'Out at least once a day in the long, dog days of summer.
Headed out for a cigarette run the Brown girls asked me join them.  I was leery about the transaction.  My mother, a Detroit police officer had warned me about drinking and smoking and pre-marital sex.  I knew full well that it was illegal for Abdul to sell my friends those cigarettes.  Yet, he did.  He also sold us a giant pack of lemon-ice, cream filled cookies for .50c.  The girls' dinner.  I had .75 cents in my pocket, which was just enough for each of us to enjoy one round of Pac Man before each of our little lives were snuffed out by the menacing ghosts.
As I entered the home to deliver the cigarettes I was afraid.  First, her mother screamed in a rage not fitting of the wrong we had done.  We took too long.
"Where the hell have y'all been?  Get yo ass in here, now!"  With mistrust she directed me to wait on the porch.  The younger sister grabbed my hand to escape herself.  My hands shook and my heart raced as I paced the porch while the younger Brown sister sat with her typical sad expression.
Finally, we went into the house.  I had never seen anything like it.  Where as the eldest Brown girl was astonished at all my stuff I was equally, if not more aghast by their lack of it.  It was very dark.  Dark sheets hung over window whose presence cast a spooky gloominess over every corner of the house.  There was no furniture.  There was nothing on the walls and the entire place was filled with smoke.
I felt heavy hearted.  When I caught a glance into their mother's room I saw a prostitute.  As sad looking as her daughters, smoking a cigarette on the lone piece of furniture that filled the small room: a queen size bed.
The youngest Brown girl grabbed my hand to pull me into her room.  It was no better.  Side by side sat two single beds, lumpy and old on the floor with no sheets or blankets.  They laid there telling so many awful stories.  They showed their blood stains, their sex stains, their pee stains.  The dingy old mattresses told the whole story.  There was no dresser, no clothes and not a single toy.  The girls had nothing.
We said nothing.  We sat in silence and ate a dinner of lemon-ice cream filled cookies.  Their poverty, which they had until then so carefully shielded me from was now so salient an issue in the room it felt like another person sitting there with us holding a cool gun to our temples.  It felt at any moment like we could all be swallowed up by fear or despair.
I sat and thought about why the girls always looked sad, why they always wore the same thing, why they were stick thin and always hungry, why they roamed the streets freely and why they always wanted to stay the night at my house.  After the cookies we played hand games and I walk home alone in the dark contemplating the grim reality I'd just faced.  I felt particularly sad about the absence of lamps or light bulb's to fill the holes in the ceiling, which could have contained them.  The absence of those light bulbs felt like just another hole unfilled for the Brown girls.
Their lives disturbed me.  I told no one but God about their hardships.  I hoped he would help.  I asked him where they went when they left.  In another day and I would never see them again.
One night, I heard the familiar sounds of police cars and fire trucks a lot closer to home than usual.  It was the Brown girls house blazing beyond repair.  My heart sunk.  I panicked and jumped as I processed that God-awful feeling your adrenaline gives you when it pulses into a frenzy until you know if the absolute worst scenario has in fact not happened.  Or until you know it has.
Relief came in an instant as I rushed down the street to see the Brown girls standing there on the opposite side of the street holding hands dazing up –trancelike- into the eye of the flames.  I ran up but did not say a word.  The eldest Brown girl grabbed my hand as a whoosh of the wind blew the heat of the fire across our scared faces.
We watched silently as the Firemen worked feverishly to put the fire out.  The approaching sunset amidst the giant fire created a magnificent scene of yellows and reds and oranges with brilliance and beauty in a situation not deserving of such a show.  The only thing more beautiful was the older Brown sister.  She stood awestruck, one tear after another, slowly streaming down her face in quiet dignity.  Somewhere deep within she found the strength and resolve to hold the younger sister who could not contain her terror.  I cried too.  I gave a firm squeeze to their shaky hands hoping beyond hope my presence would bring comfort.
We stood there in silence until the fire left us outside in pitch black.  "Where are you going to go?" I asked.  With a desperate sense of hopelessness she said, "I don't know."  I reached into my back pocket and pulled out my $5 dollar bill.  "It's all I have," I said as I gave it to her.  "It's for food.  Don't tell your Mom."  Her face said thank you as she enveloped me in a hug.  Our hugs and our tears lasted for a long time.
And then we said goodbye.