…and I use the word "camping" very loosely considering I was staying in a cabin with lights, mirrors, heat and outlets for hair accessories.
Still, I'd like to think I made a sufficient effort at style for a week of "camping" while working crazy long hours (8am – 11:30pm) doing student training…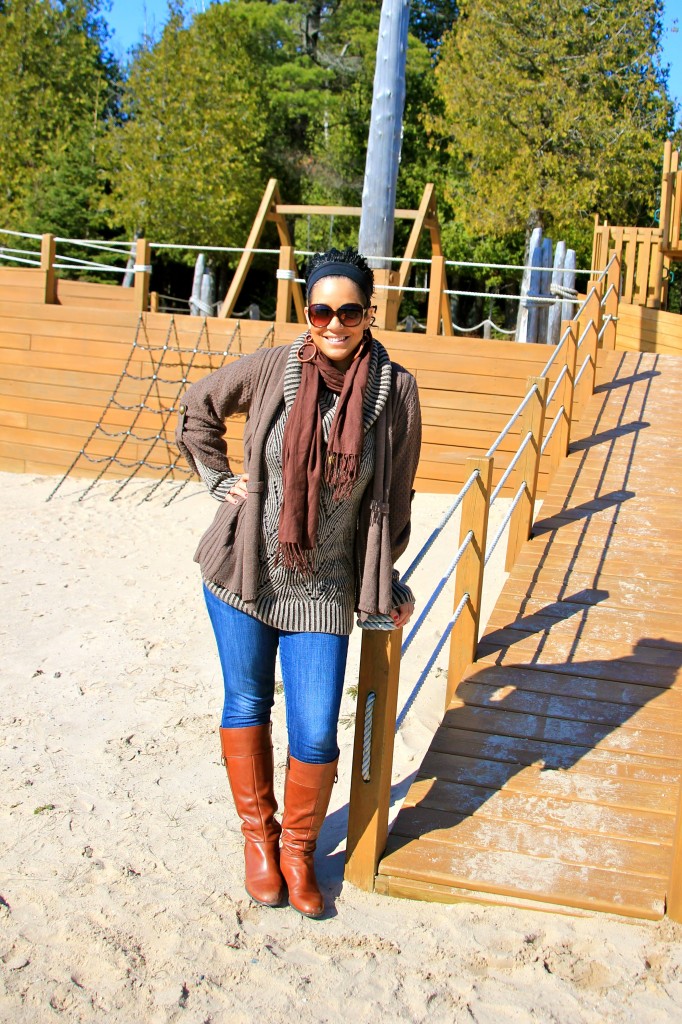 The pic above was taken by Andrew, a student from the University of Michigan whom I'd never met, but happily obliged when I told him it was for my blog's What I Wore Wednesday post.  Andrew was carrying around a fat, long, big camera so I knew he'd have the chops to hook me up with a great pic!
He was more than happy to do it.
Of course.
Since we were there for 7 days I decided to rock the same boots, scarf and cardi-sweater to cut back on my genuine problem of over packing.
He also took these, when I begged for a few more…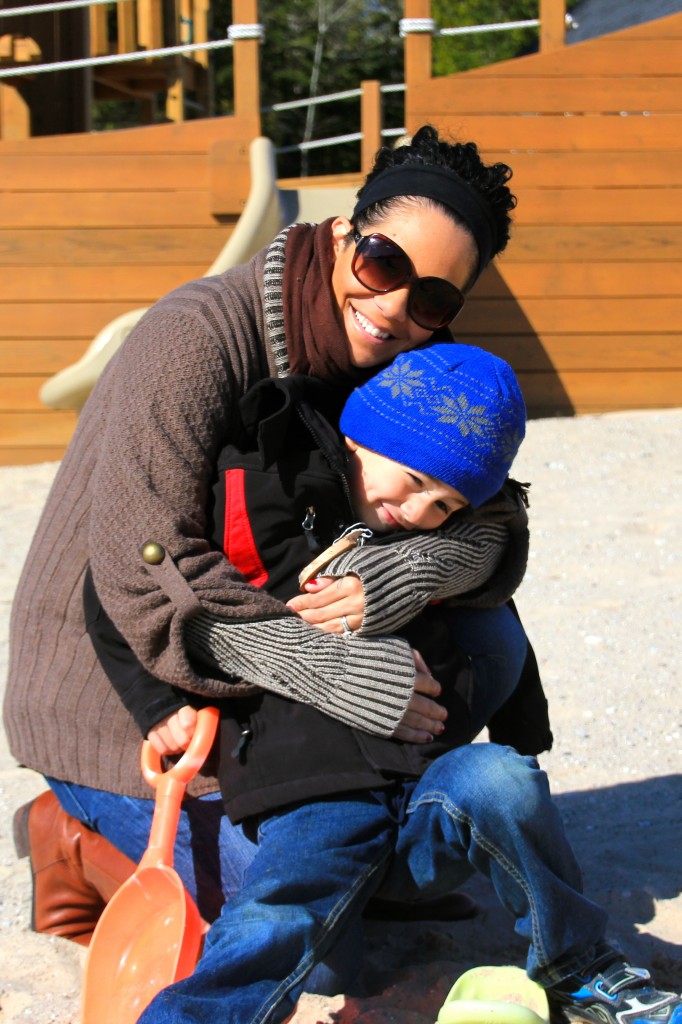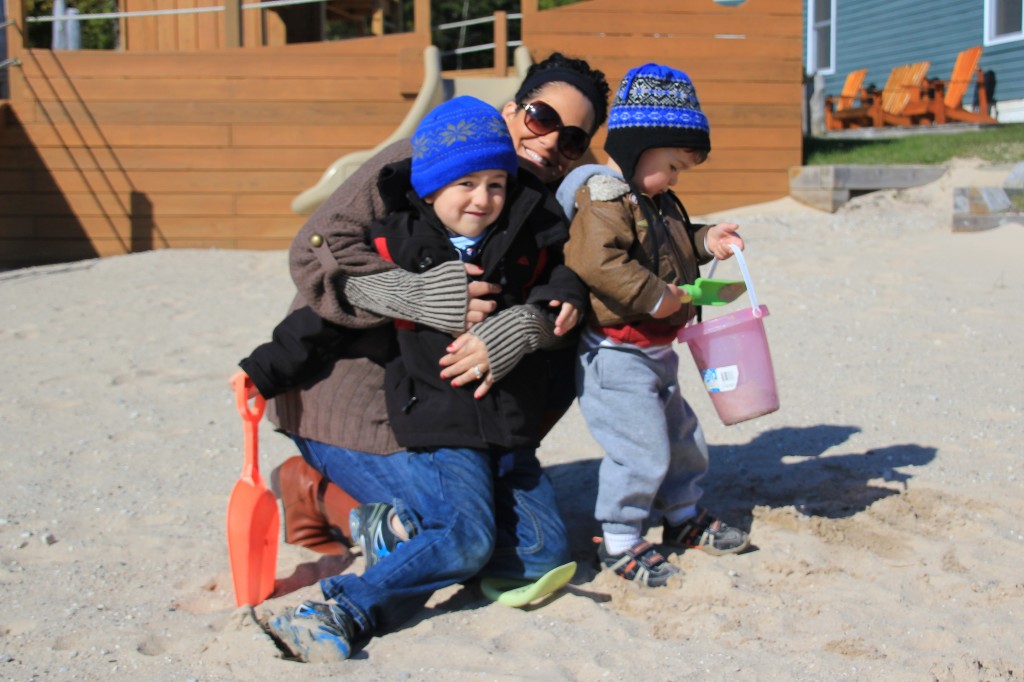 Frankly, my children are not concerned that I get great What I Wore Wednesday pictures.
The nerve.
Later that day, I tried to get a head shot of myself…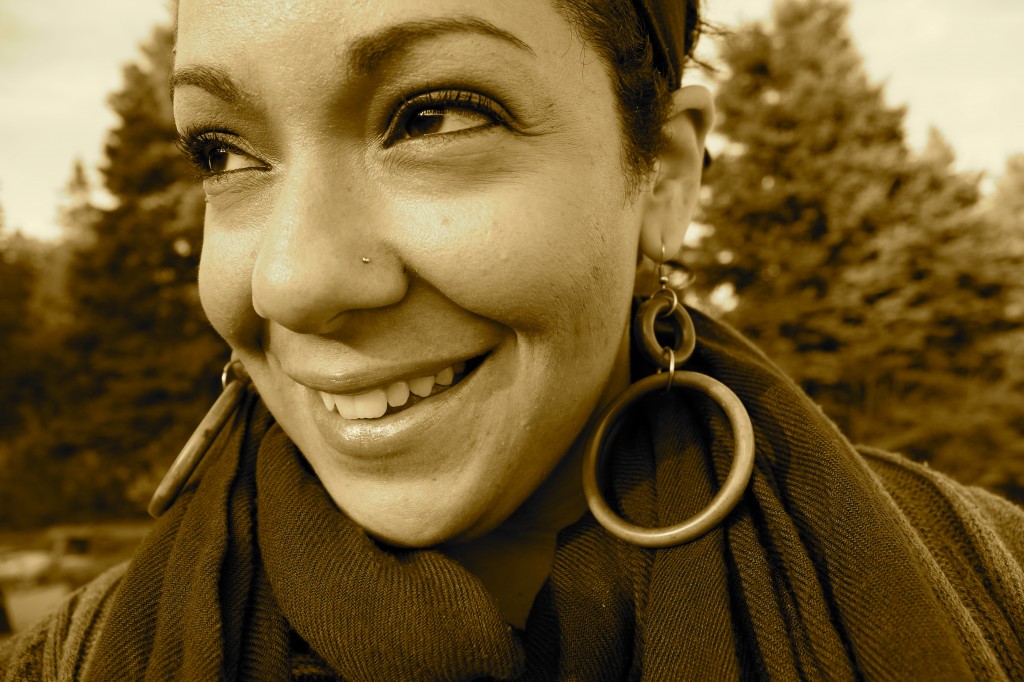 TOTAL fake smile.  Oh well.
The rest of the week carried on with the same combo of a workable outfit: warm sweater, brown cardi over it, colorful scarf and brow riding boots.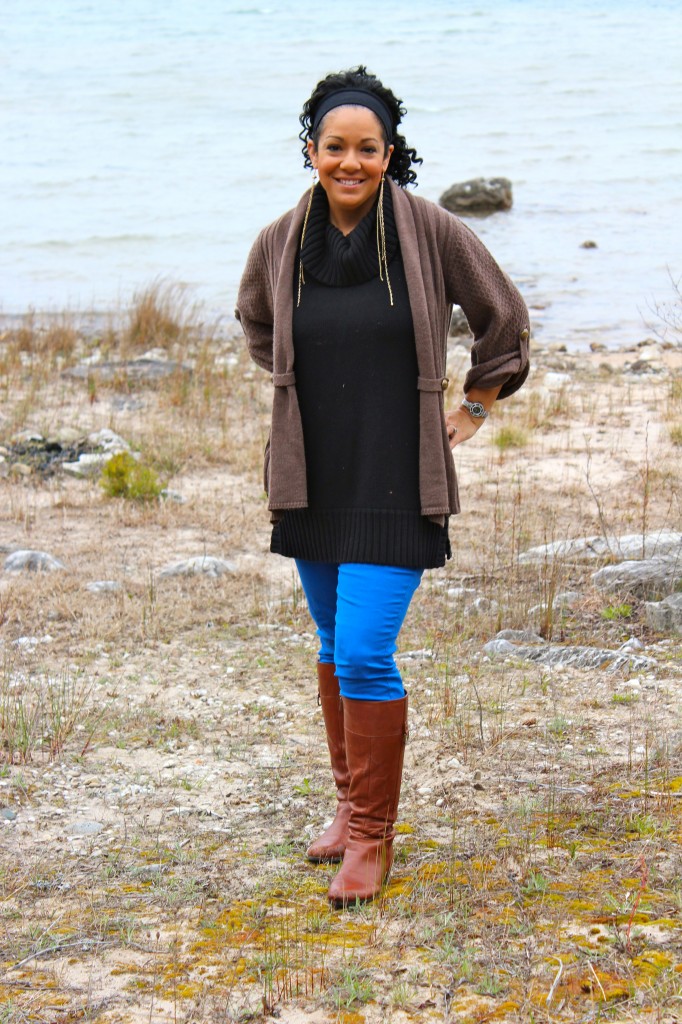 My mother 'n' law, the boys' "Gramma B" took the shots in my bright blue, Old Navy jeans.  I also wore these same jeans differently here.  Decided to spice it up a little with some gold bangles and my obnoxiously long but fantastically cute gold, shoulder baring earrings from a local wig shop for $2. =)
I probably wouldn't wear this outfit together anywhere else but camp, but at camp it feels like ANY AMOUNT OF EFFORT works.  It's the beauty of fashion at camp: lip gloss = glamorous.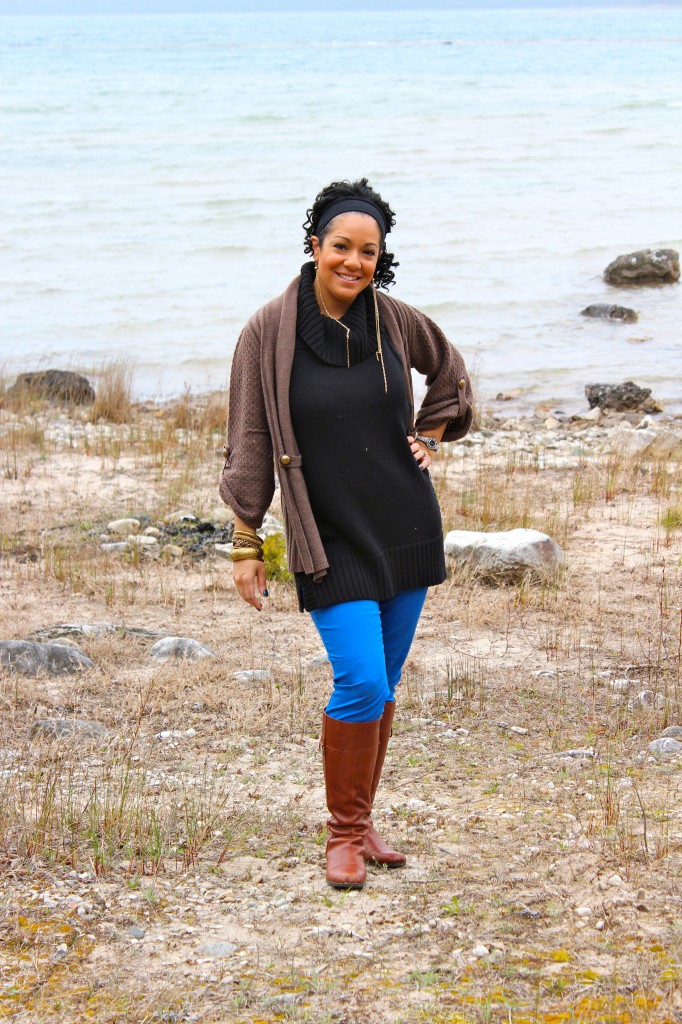 Last but not least, a few more hopeless attempts at self portraits…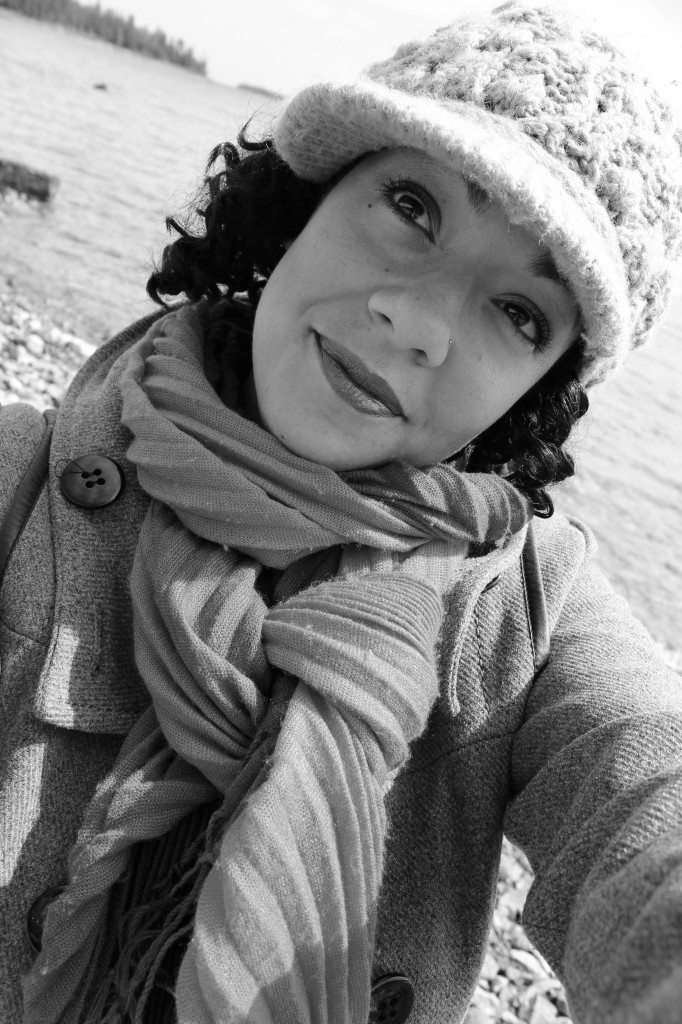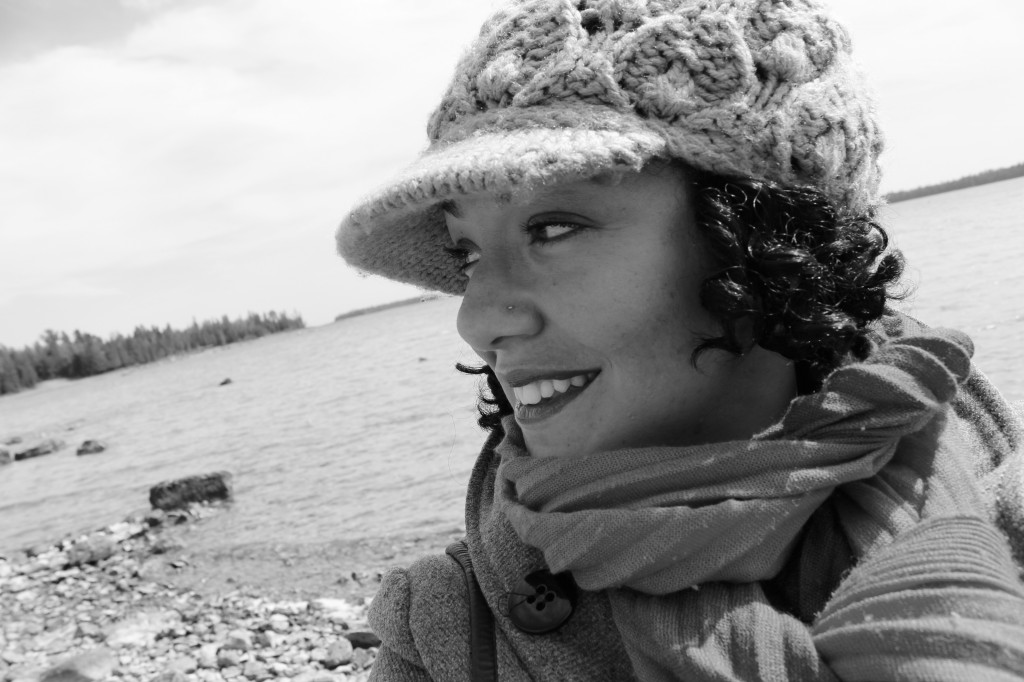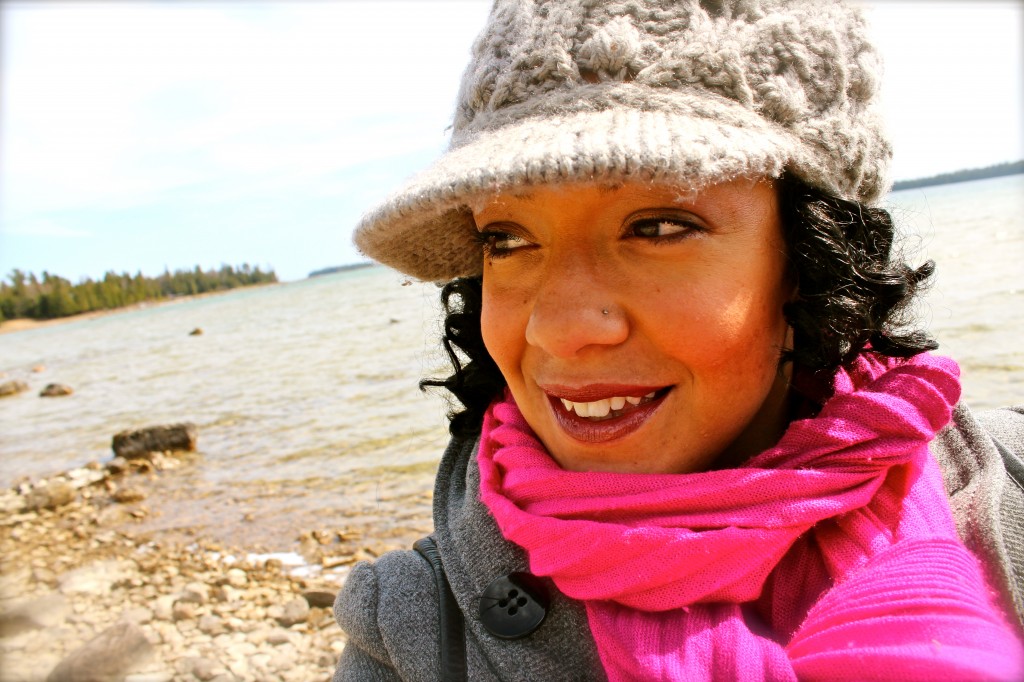 SPLASH of color with my fave pink scarf – TJ Maxx
One more day of my Cedar Campus pics: the students, nature & my boys at the cross.  (If your new here, you can catch up with some of the adorable pics of my boys at camp here).
I'm linking up this week with The Pleated Poppy's What I Word Wednesday blog hop where getting out of our pj's and putting in a modicum of effort is the goal!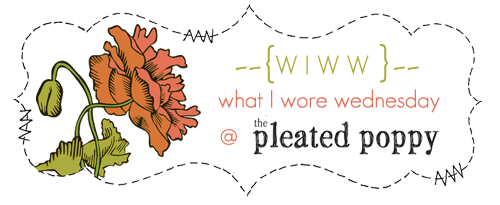 I'm also linking up with one of my new favorite fashion blogs: Blonde Episodes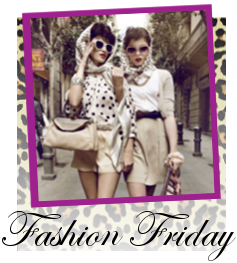 Keep calm and fashion on!