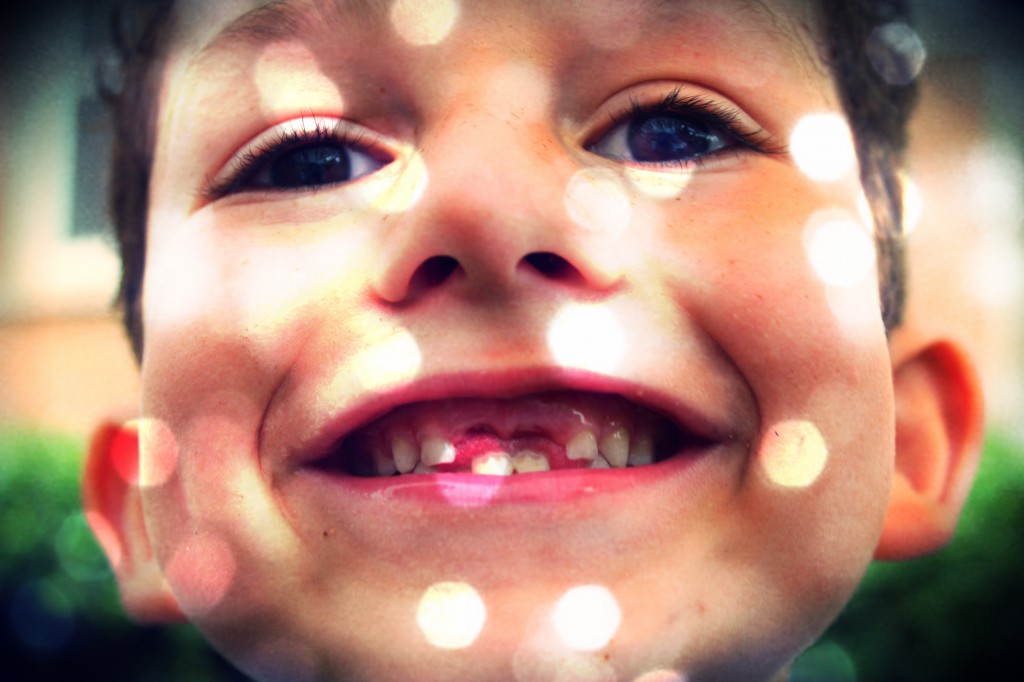 "WHAT IS IT?"  I hear my 7.5 yr. old screaming from the other room.
A bit of explanation from my husband.
"BUT, WHAT. IS. IT? DADDY TELL ME NOW!"
A bit more explanation from my husband.  A bit of laughing.  A bit more frustrated tones from the son.
"IS IT AN OCEAN?  IS IT EATING YOUR PEAS? IS IT LEARNING TO READ?!?"
///
I'm not even kidding, this banter goes on similarly for another 20 helpless minutes while I'm in the kitchen loading up the dishwasher.  Finally I go in to find out what the ruckus is going on between these two.  Their both sort of laughing but Ran's face is red, hot, he's bordering on frustration and enjoyment.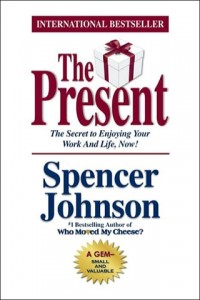 As it turns out, my husband has been reading him a few pages of The Present by Spencer Johnson each night.  He's been trying to explain to Ran what living in the present moment is.  The concept is clearly over his head.
///
The next morning, I got incredibly motivated to take the training wheels off our sons bikes.  Ran, who's never much been into bike riding or even remotely interested in going training wheel free, miraculously agrees to learn.
I've got his handle bar with one hand, the other on the back of his seat.  He's nervous and he's leaning on me as well.  "I will not let go," I promise.  And then I start talking, not knowing how I'm going to finish.  "The secret to learning to ride a bike is…" (oh crap what is the secret?  Balance?  Hard-work? Focus?  Jeez, it's been a long time!)  I'm contemplating what to tell my impressionable little protege.
Instead, he finishes my sentence with a question: "…living in the present moment?"
"Yes!" I declare.  "Yes.  That's exactly it!"
Spencer Johnson for the save.
///
"On Fridays around these parts we like to write. Not for comments or traffic or anyone else's agenda. But for pure love of the written word. For joy at the sound of syllables, sentences and paragraphs all strung together by the voice of the speaker.

We love to just write without worrying if it's just right or not. For five minutes flat.

Here's how we do it:

1. Write for 5 minutes flat with no editing, tweaking or self critiquing.

2. Link back here and invite others to join in {you can grab the button code in my blog's footer}.

3. Go and tell the person who linked up before you what their words meant to you. Every writer longs to feel heard.

OK, are you ready? Give me your best five minutes for the prompt: Present."