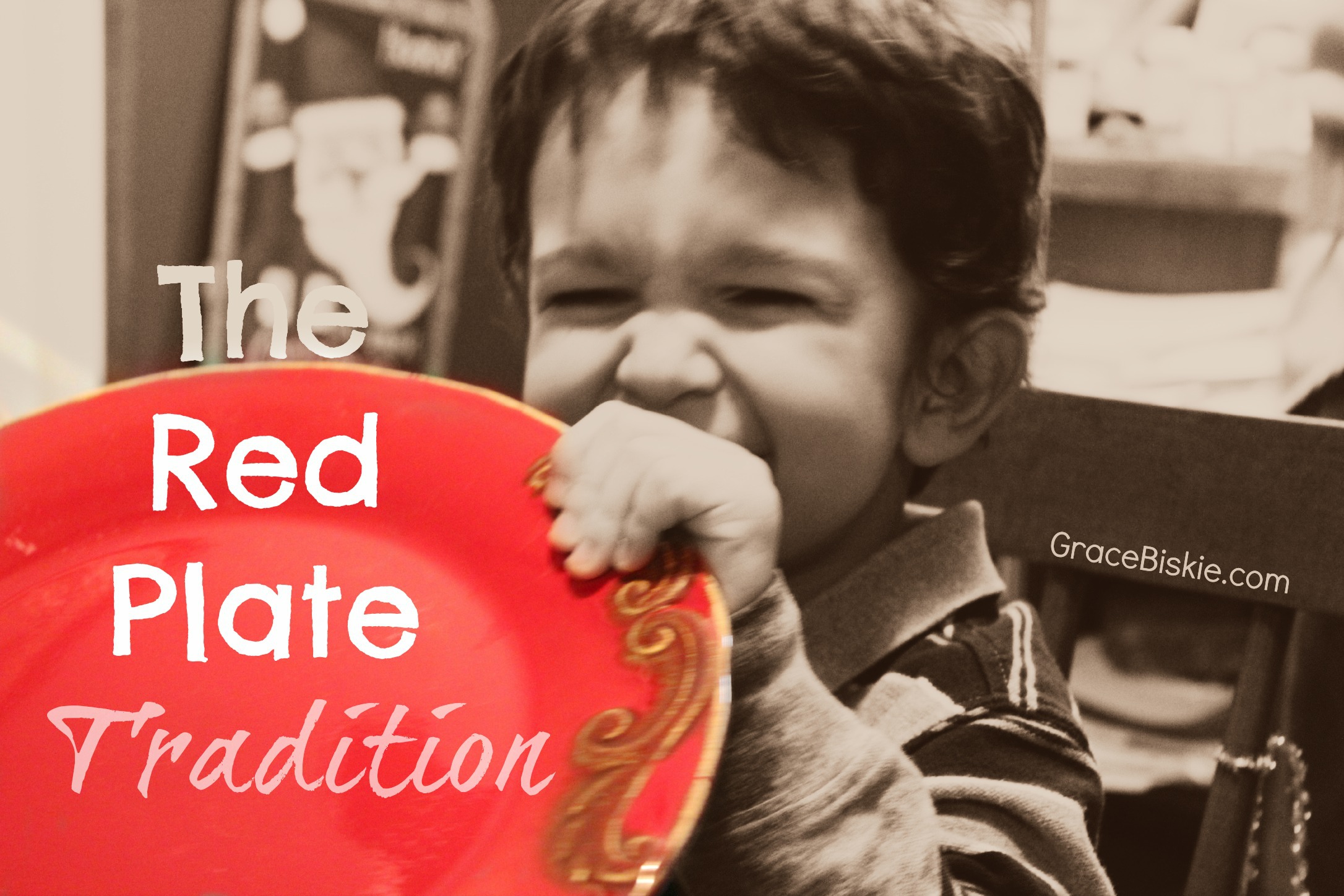 A few years ago, when Rhysie was only a few weeks old and just before Christmas 2009, our pastor's wife, Kristy, invited some of the new mommies with babies three-months old or younger to her house for a little welcome-to-sleepless-nights gathering. She'd made this wildly decadent spread of chocolatey goodness, complete with an array of warm sweet beverages. She gave each of us a time to process through how we were adjusting to life as new moms (or second, third, or fourth-time moms). Towards the end of the evening, she handed each of us a beautifully wrapped gorgeous red plate. She explained how her family has used the red plate tradition and encouraged us to do the same.
So began an amazing family tradition for us. Whenever a family member has a special occasion, has done a courageous act, has been honored or has celebrated or met a goal, that person gets to eat on the red plate for dinner or a celebration-themed breakfast. We try to limit its use so as not to oversaturate the market on our kiddos claims to the red plate! Whoever has the red plate gets a chance to talk about their accomplishment or special triumph, which is often met with a of rousing round of applause and big smiles.

Our boys absolutely LOVE getting the red plate. It is obvious by the beam on their faces that they feel special, acknowledged, loved, and heard. Each of them will take 10 — sometimes up to 15 — minutes explaining their red plate victory in brutal detail. For example Rhys,"Well, first I felt like I had to go poo-poo, then I went into the bathroom, and I sat down on the potty but nothin' come out! Then, I started to try to push and push and push and push. And then it came out!"
Confession: I too love getting the red plate! I love getting it down, setting it on the table, and watching my boys say, "It must be Mama's turn for the red plate! Mama, what GREAT thing have you done?!"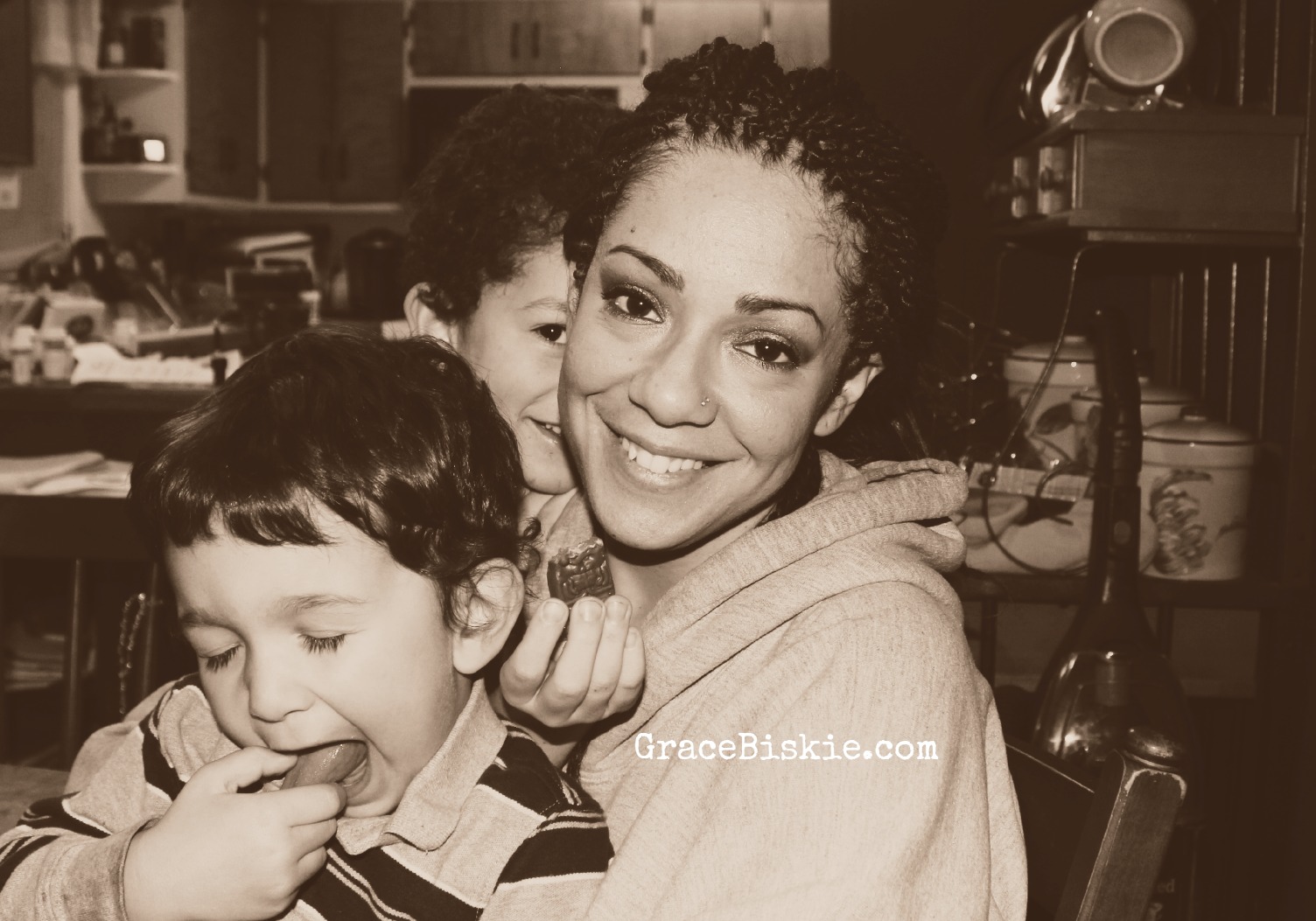 We've busted it out for Ran's great report card, Rhysie going poopy on the potty for the first time, my being published for the first time, the hubz landing a role in a play, Ran's bravery in confronting a bully, and lots more.We haven't used it for our family members' birthdays, but we do use it to celebrate Jesus' birthday on Christmas morning.
On Jesus' special day, the red plate gets to be in the middle of the table, usually holding a nice variety of bacon and sausage.The hubz and I haven't been exactly faithful to establish family traditions, but this is one well-established, well-loved tradition I hope to keep around for the next 100 years.