I hung out with some of my alumni recently. (If you're new here…I worked in college ministry for 12 yrs.) My guuuuurl, Tia noticed me lookin' all sad and dejected. When we talked later, I told her it wasn't about anything she'd imagined, but just regular ole shame. The type of shame that makes you wanna burrow under blankets with angry loud music to drown out the thoughts. I sat there, huddled on the carpeted basement floor leaning on Shan's & Stephen's legs, laughing and listening to the cadence of their lives as they march through their late 20's to early 30's to the beat of their own brilliant drums.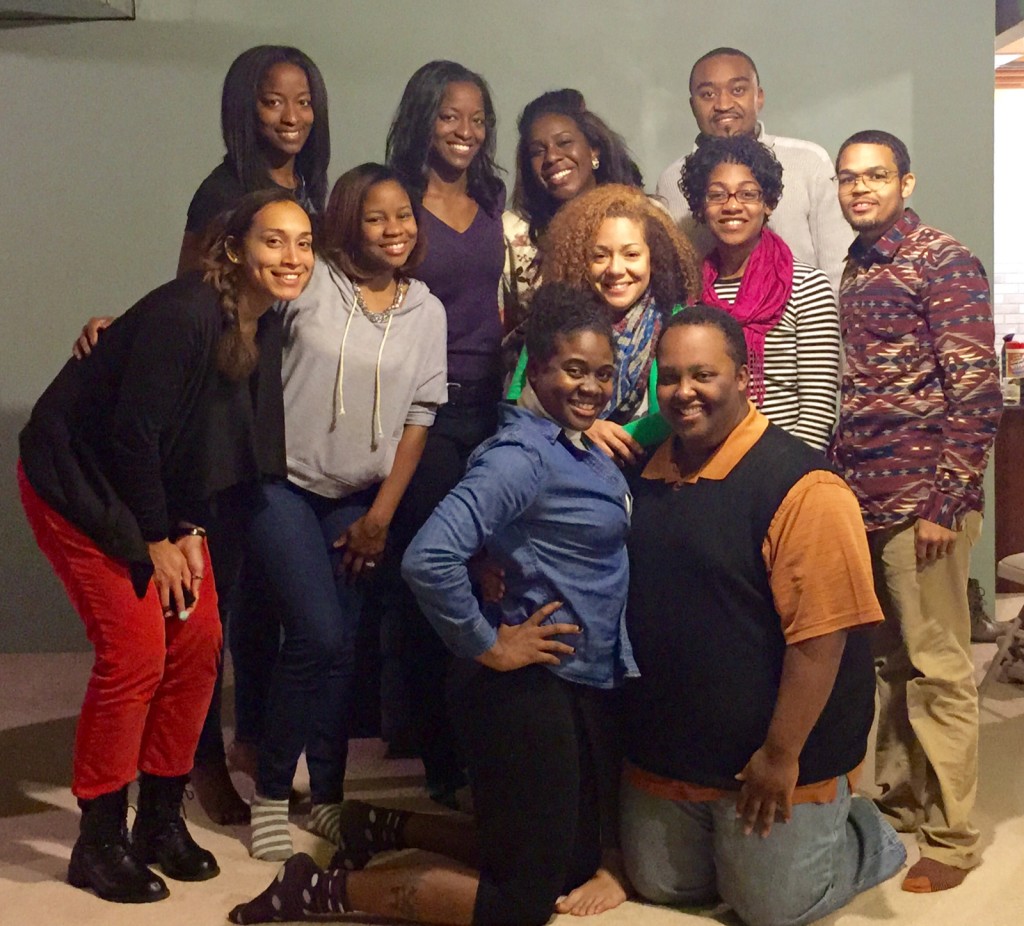 Most of them, I'd met as snotty nose freshman. Most of them, are married with children. I was -at one point- their respected leader. I was -at one point- the one they went to with relationship or marriage advice. Now, I'm not. Truth is, I'm not anything remotely close to what I used to be for them. The impact of that hit me in a new way while I sat & laughed with them, hands on wine glasses & hot cider, gummy bears & pretzel sticks at 2am in the morning. The shame. Like an elephant in the room stomping on my chest in front of these precious people I invested in when I was a whole version of myself. Yet, they love me. I know they do. Whole. Half-whole. A quarter-whole. A tenth. A smidge. They've watched me fall from glory and loved me still. I sat, mostly reserved –not my usual crazy self in extroverted group situations– and thunk this through. The shame was overwhelming. And I couldn't hide it because I LOVE these little students Alumni. The vulnerability was present because they were my whole world for 12.5 yrs.
Later, when I tried to explain this to Tia, she said -in her special Tia way (which I absolutely adore)- "well, nigga not everyone would know what was goin' on in your life if you didn't put all yo damn business on the internets!"
Touche'. We shared a good chuckle over this sentiment.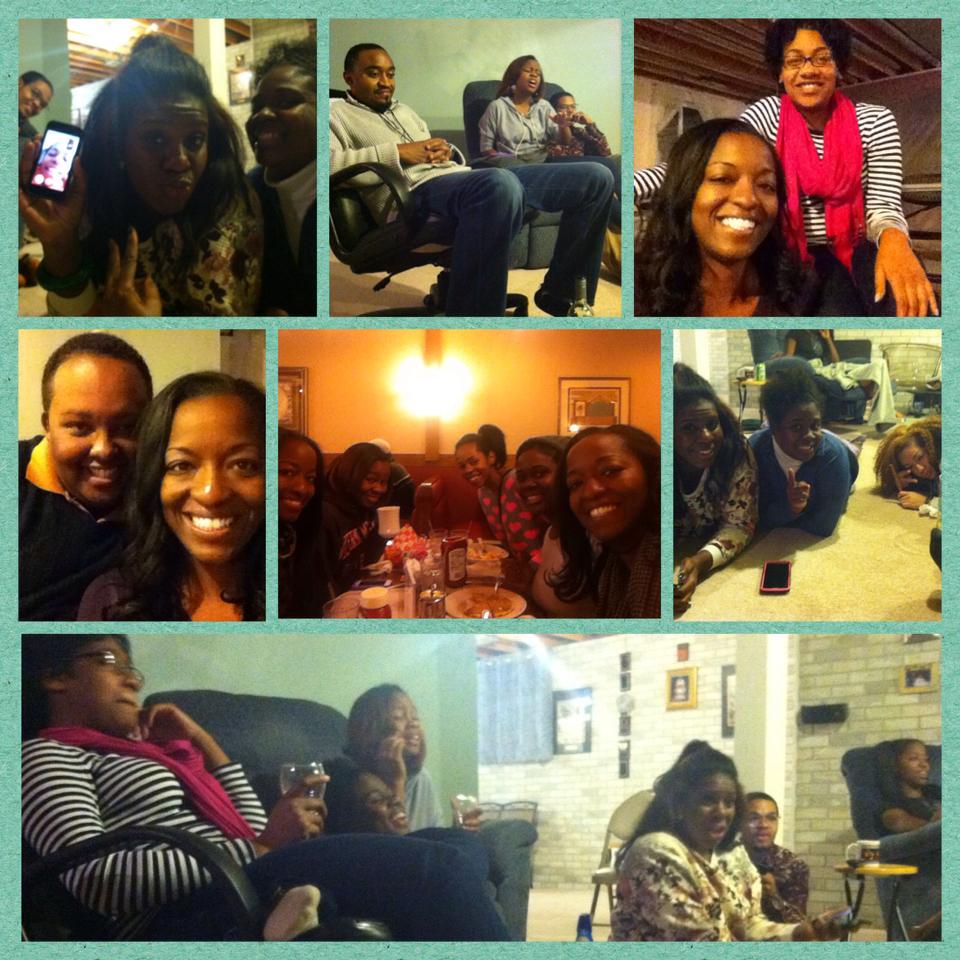 Over the next 36 hours I couldn't stop replaying that comment…if I didn't "put all my damn business on the internets." She's right. No one would know. But then, I'd have far less support. I'd have far less folks praying for this torrential season. I'd have had far less concrete help when I needed it most. But bigger than that, if I didn't put all my damn business on the internets I'd have unhelpfully hid out of nothing more than shame. Yes, sometimes my silence is necessary. I need to unravel my shame in a private place. But other times, y'all? I am acutely aware that I am not sharing anything -from personal life to cute shoes on Instagram- because I am deeply ashamed of myself. i.e. I am an awful human therefore you don't deserve your feed crowded up with my opinions or the amazing stilettos I'm drooling over.
I read Brene's book,
The Gifts of Imperfection
this past summer, when I was in my deepest shame spiral EVER. One of the most horrendous sentences I've ever laid my eyes on had GRIPPED MY THROAT: "the minor children should not be subjected to overnights with the plaintiff." Me. The plaintiff. My children "subjected"
to me?
!? Even though 80% of my brain told me this sentence was scumbag lawyer-y, FUCKING LIES and bull-shit legalese, the other 20% SCREAMED THE SHAME with a violent, deafening, stomach-churning, anxiety-laced roar: YOU SHOULD BE ASHAMED OF YOURSELF (as a Mother, as a Woman, as a Human)! What else could
a sentence like that
on a public legal document possibly communicate? And so, the shame, you understand, oh the shame. I could barely breathe. The shame spiral? EPIC. I kept Brene's words next to me like a Bible.
This summer, in the thick of this legal nightmare even beyond the regular ole heartache of divorce, I've wanted to somehow communicate that there's still some good left in me even while doubting there was. I often wondered: is it okay that I'm still kicking, still breathing, still living, still desirous of being a change agent for others? Won't people assume I'm a phony? Wrestling shame is like wrestling a black bear. You're not gonna win. And prolly lose limbs too. A different approach is necessary.
Today, for example, I'm putting all my damn business on the internets because I want to somehow communicate that even if the world has written me off, even if I have -in my darkest moments written myself off— when I come up for air I have a momementary glimpse of the undeniable reality that I am God's daughter, and for that reason alone I am deeply & truly accepted. I wish these moments weren't as few and as far between. But they are there. And when they come, I try to put down words that I can share publicly. My tiny contribution. My .2 cents. My only .2 cents. All that I have. My teeny-tiny way of approaching shame with middle finger raised. I want to tell shame it can't catch me because I still have good to do in the world.
I am loved. I am obnoxiously & scandalously forgiven. And if all that is true, then surely I can publicly acknowledge that I've epically fucked up but it doesn't change my worth even though I'm tempted to believe it. If I can write through that, I can see the good left in me. I can touch and taste the whole me I used to be when I poured all of it into others' lives. I can give what little I have left now: a smidge of who I was, a teeny dot of hope, a modicum of wisdom, a giant pie of humble.
And then comes the emails, the messages of 'I've been there too!' 'Thank you, Sis.' And lots of 'we are going to make it.'
If a few words strewn across a screen can do that, if I can move someone to finally believe God sees and knows them through their DARKEST valleys, well then, shit. I'll keep puttin' all my damn business on the internets.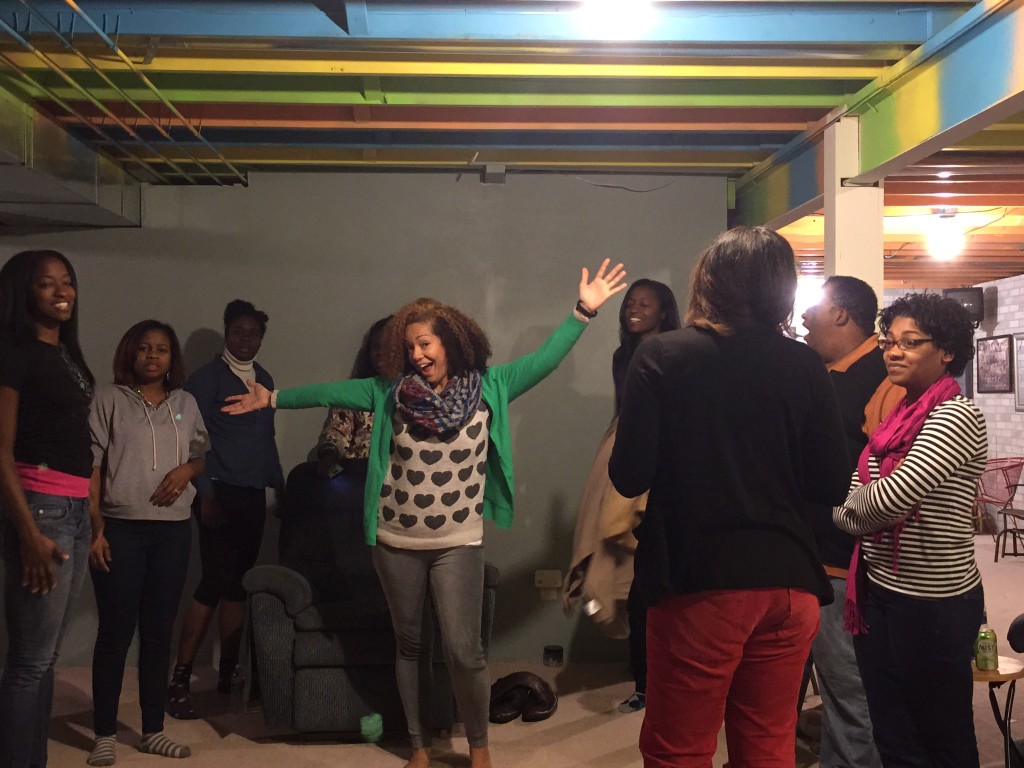 I'm still here. I'm just a little like Voldemort when he was the ugly, slimy baby & needed Harry's blood to survive. This analogy almost works.
In any case, gimme time. And prayers.
Love you all to the moon & back.