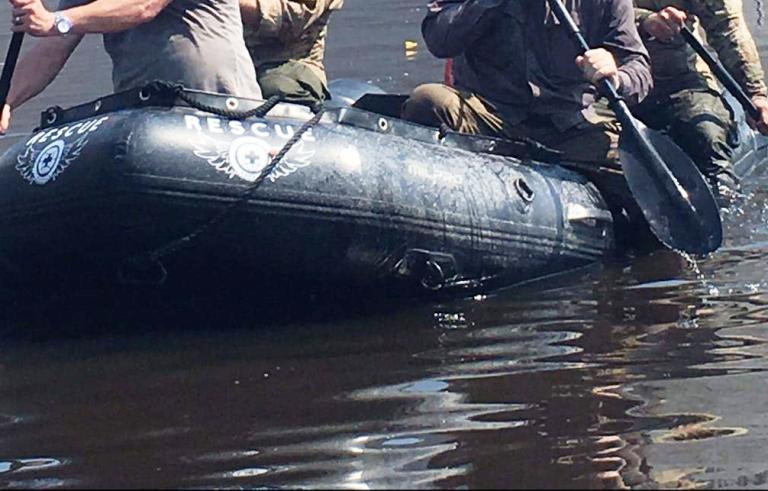 Most of us just enjoyed a long holiday weekend. We said goodbye to summer with a cookout at home or one last trip to the beach. But Labor Day weekend was different on the Texas Gulf Coast.
As you know, things have been different since Hurricane Harvey hit Houston. So in that flood-drenched region, Labor Day was just another day to try to become accustomed to the new reality — one that no longer includes a home, a car, belongings, stability. It was another day to wake up in a temporary shelter.
But for many, rescued from the rising waters, it was a day on which the phrase "I thank God for waking me up this morning," had a whole new meaning. And following that, a prayer of gratitude for the rescuers that are risking their own lives to rescue countless others.
For some rescuers this is a moment in time in which their fellow human beings need help and they have chosen to answer the call — heroically and sacrificially. They, too, have entered a new reality. It is one in which personal comforts, personal time constraints, and even the damage of Hurricane Harvey that they have personally suffered have been shoved aside. The needs of others take priority.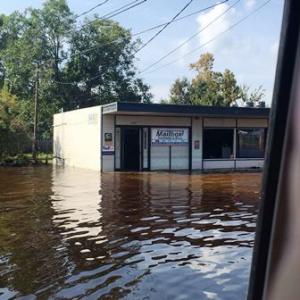 But for other rescuers — all the various First Responders — this is nothing new. It is a way of life. It is a choice they have made, not just for this moment in time, but for a lifetime. There was no Labor Day barbecue for these rescuers, either. If they were lucky, there was a quickly-gulped cup of coffee. Or as my friend who had been up for 24 hours doing search and rescue confessed, a few cans of energy drink to keep you going.
You know who most of these brave First Responders are, but you may not know about International Harbor Foundation.*
International Harbor Foundation (IHF) is a rescue effort led by Special Operations veterans. It was created to fight global sex trafficking and abduction and past assignments have taken them to Africa, Latin America, and the Middle East. But since the flood waters began to rise last week local IHF team members have been working in East Texas in search and rescue with law enforcement and emergency services. Together they are rescuing many families (and their pets!).
Two important distinctions set IHF apart in the Hurricane Harvey search and rescue efforts.
One, currently they are working to rescue flood victims who have been largely overlooked. Some communities have not received as much media coverage as Houston. As a result, they have not been as much on the radar as the communities where television cameras are rolling.
On Wednesday, the mayor of Port Arthur, TX, about 90 miles east of Houston, reported that the "whole city is underwater." CNN Wire said that the situation was "so dire" that police had put out a call for help. "Rescue boats welcome in Port Arthur to assist emergency personnel," was posted on Facebook by the Port Arthur Police Department. IHF went to work there with the National Guard and the Coast Guard bringing stranded families to safety.
The second thing that sets IHF apart is their expertise in identifying and preventing sex trafficking and in rescuing victims. Research shows that people — especially children — are more vulnerable to trafficking and abduction following natural disasters worldwide. This may because of displacement, or because they have become separated from their family. IHF is well acquainted with these scenarios and has been on the lookout for those being victimized. They are also focused on alleviating the instability that can be exploited by human traffickers that creates the perfect opportunity for abducting the vulnerable.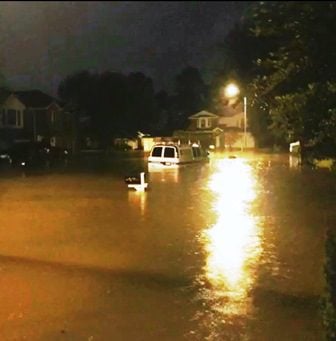 For the International Harbor Foundation team navigating the underwater streets of Port Arthur, as for all of the rescuers in this devastating storm, what they are doing is a labor of love. The echoes of that love and compassion are reverberating throughout the flood zones and across social media.
Texas has caused the nation to marvel. The response to Hurricane Harvey has caused us to believe that there might be hope for us yet.
*Full Disclosure: IRD is proudly affiliated with International Harbor Foundation in a project to help South Sudan.

If you have a special concern for victims of human trafficking, and would like to give to IHF's work for Hurricane Harvey or beyond, as they work around the world to fight trafficking, please visit the IHF website.