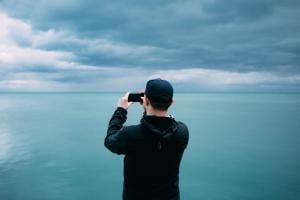 As a busy February is finally coming to a close, I decided now is a good time to catch up on the religion news stories I've missed over the last month. One bit of initially unsettling news I discovered is a Barna Group study released on February 5 revealing nearly half of Christian Millennials resist evangelism.
The study examined how different generations of American Christians approach the Great Commission from Jesus Christ instructing his followers to "go and make disciples of all nations." (Matthew 28:19) Barna's data shows 96 percent of practicing Christian Millennials agree a crucial aspect of their faith is to be a witness for Jesus, and yet 47 percent believe it is wrong to share one's faith with someone of a different religion.
Even so, 96 percent of my peers agree the best thing that could ever happen is for someone to come to know Jesus, according to the Barna Group's "Reviving Evangelism" study.
Most surprising to me is that the data shows Christian Millennials overwhelmingly agree (86 percent) they are equipped to respond to questions about the faith and 73 percent feel gifted at sharing the Gospel with others.
So in one sense, younger Christians believe it is essential for others to know Jesus, but then a significant chunk sees no urgency in Gospel-sharing with others who disagree with them. How do you possibly reconcile the two?
Despite conflicting responses, there is a bright spot here I want to highlight. The majority of Christian Millennials believe it is important for people to know Jesus and believe their lives should be a witness for Jesus. Frankly, I am pleasantly surprised so many Millennials desire to convert others.
So what about those who think it is wrong to share the Gospel with sinners in hopes of conversion?
The disconnect here, I think, stems from younger Christians' desires to demonstrate the love of Jesus through acts of Christian compassion. Christianity is nearly acceptable in broader society when we are rightly helping to alleviate poverty, feed the poor, and care for widows and orphans. Because despite age, when Christians start to discuss topics of sin, judgment, Hell, and eternal suffering, secular society's haranguing begins.
Acts of charity is an easier evangelism route for Christian Millennials who are unlikely as confident in their evangelism abilities as they might say (or think). But this tactic often undermines the grim threat to eternal souls.
Recently I listened to an "Ask Pastor John" podcast titled, "Should Hell Motivate Our Missionaries?"  This particular recording is a clip from a panel discussion including Pastor John Piper that took place at the 2019 Bethlehem College and Seminary conference in Minneapolis, Minnesota.
"Christians care about all suffering, especially eternal suffering," Piper said. "Christians care and will show that they care about all human suffering, especially eternal suffering. So if your life is marked by compassion for all suffering except eternal suffering, you're a defective lover."
To say that people are going to Hell if they do not confess their sins and accept Christ as their Savior is an unpopular and uncomfortable statement. And yet true.
I confess that I sometimes question myself if I really care about people spending eternity without God. How does that play out in my evangelism and personal relationships? Do I share about what Christ has done in my own life? Do I recognize the urgency of eternal suffering and Christ's imminent return?
This study is insightful, but I hesitate to express irritation with 47 percent of Christian Millennials. While my initial temptation was to write a cantankerous article complaining about the state of Christian Millennials, my conclusions circle back to a renewed sense of urgency to better disciple those around me and a bit of conviction for personally failing to prioritize eternal suffering. Because if we're honest, don't most of us need improvement in evangelizing to the lost?
Even while we strive to maintain a faithful Christian witness and care for others' needs on earth, we all must remember to look forward. Homeward.