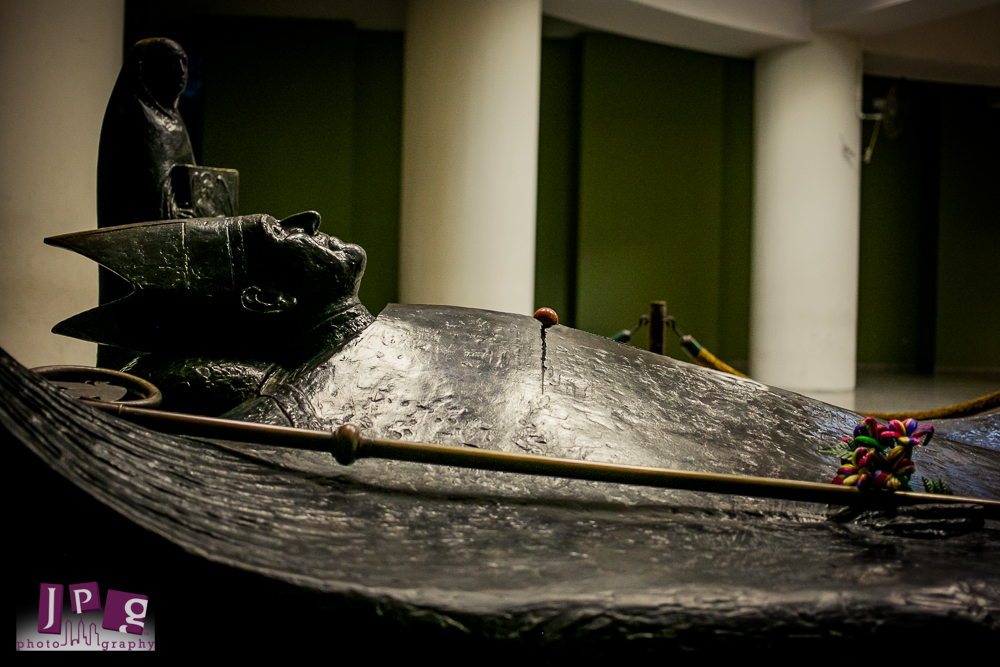 A young man named Mario graduated college at Eastern University May 9 as a triple major in entrepreneurship, marketing and management. He did it in four years, and he did it with English as his second language, and the United States his second home.
Mario is Salvadoran and his family wanted him to attend college in the U.S., as do many around the world. So, in August 2011, Mario came to live in the two-bedroom home my wife, Rebecca, and I own. When he started school, we all thought he would graduate and return with his skills to El Salvador. At the time, violence was decreasing as a truce was hinted between the country's two biggest gangs, and in 2012, killings dropped by half due to negotiations from the former government and Catholic Church. But that truce disintegrated last year, and in March, El Salvador saw its worst violence in decade, 481 deaths in a single month, or 16 per day. To put that in perspective, the population of Missouri is similar to El Salvador, and in 2012, the entire state of Missouri had 390 deaths for that year, or essentially what El Salvador experienced over 3 weeks in March.
Now, four years later, we have four years of crazy college stories, successes and hardships. We are obviously quite proud of him, and his family received visas to travel here and celebrate the milestone of his commencement, too. Shortly after Mario's family returned to their home, the Washington Post reported May 17 that El Salvador is on pace to become the deadliest nation in our hemisphere approaching 4,000 homicides a year. But in the same week as this story printed, something special happened for El Salvador. The Roman Catholic Church beatified one of El Salvador's most revered citizens, Oscar Romero, declaring him one step away from canonization or sainthood.
Archbishop Romero was an outspoken critic of the killings and torture by the ruling military regime in the late 1970's until his own assassination in 1980 while he was performing a church service. His teachings, homilies and actions continually called for social justice and the end to poverty; he called on soldiers to disobey orders to fire on their brothers and sisters.
I first learned about Romero in 2010 when I co-led a youth group mission to Santa Ana, one of El Salvador's larger cities, but not well known outside of this Central American nation of 6 million. Our church, Central Baptist in Wayne, PA, had a 25-year relationship with the Salvadoran people, serving as a sanctuary church for immigrants fleeing the civil war, which killed 75,000 from 1980 to 1992. While in Santa Ana, the teenagers and we chaperones learned about the war from survivors and saw the poverty and inequality still ubiquitous in the cities and countryside. What is the best way for a small group from a small church outside of Philadelphia to help? We held daily reflective discussions and concluded: listen, pray, make friends, speak and act against injustice, just like Romero had done.
"In times of difficult coexistence, Archbishop Romero knew how to lead, defend and protect his flock, remaining faithful to the Gospel and in communion with the whole Church. His ministry was distinguished by a particular attention to the most poor and marginalized. And in the moment of his death, while he celebrated the Holy Sacrifice of love and reconciliation, he received the grace to identify himself fully with He who gave his life for his sheep," Pope Francis wrote about Romero.
Where is Romero today? He's in young visionary students like Mario who play soccer with former gang members in El Salvador and talk with them about a more hopeful future. He's in the work ethic of mi Santa Ana hermano, Chepe, who drives an hour each way to work at a call center in San Salvador and remains heavily involved in his church community. He's in Ruth, a pastor in Santa Ana who witnessed unspeakable violence and decided to remain in her community to plant a church and work tirelessly for political change.
It's helpful to remember prophets like Romero and Mario and Chepe and Ruth — individuals who remind us that through faith and justice and yes, even politics — we can work for a better society for all, especially the poor and marginalized. Romero embodies a union of faith and politics of which we in the United States would do well to take notice. We pray to Oscar Romero to once again intervene and sway violence toward peace.
Joseph Gidjunis is the former Director of the Young Democrats of America Faith & Values Initiative and an award-winning photojournalist who owns JPG Photography in Philadelphia. He serves as a remote fellow for Eleison. He is married with two wonderful dogs.
(Photos taken by Joseph Gidjunis during his Jan. 2015 visit to El Salvador.)