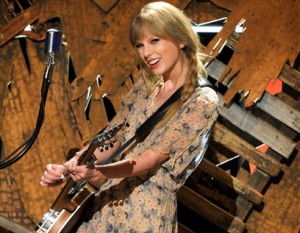 Katy Perry's parents are going to be so pissed: despite their efforts to matchmake for their daughter and the Christ-loving football player, Tim Tebow was recently spotted having dinner with Taylor Swift. Although people assumed that meant they were dating, Us Weekly insists that Taylor is crushing on Tim but that right now they're just friends who bond by talking about Jesus. As you do.
"They actually have been speaking a lot about the Bible and Christianity . . .Right now it's on the friendship tip – even though that frustrates her," a source told the magazine. "she has a crush on him. She is a massive fan, but I don't think he sees her that way."
I'm interpreting this story to mean that Tim knows about the way Taylor writes songs about everyone who has ever been mean to her and is dodging a bullet by talking to her about Jesus instead of how pretty she is. Well played, Tebow.