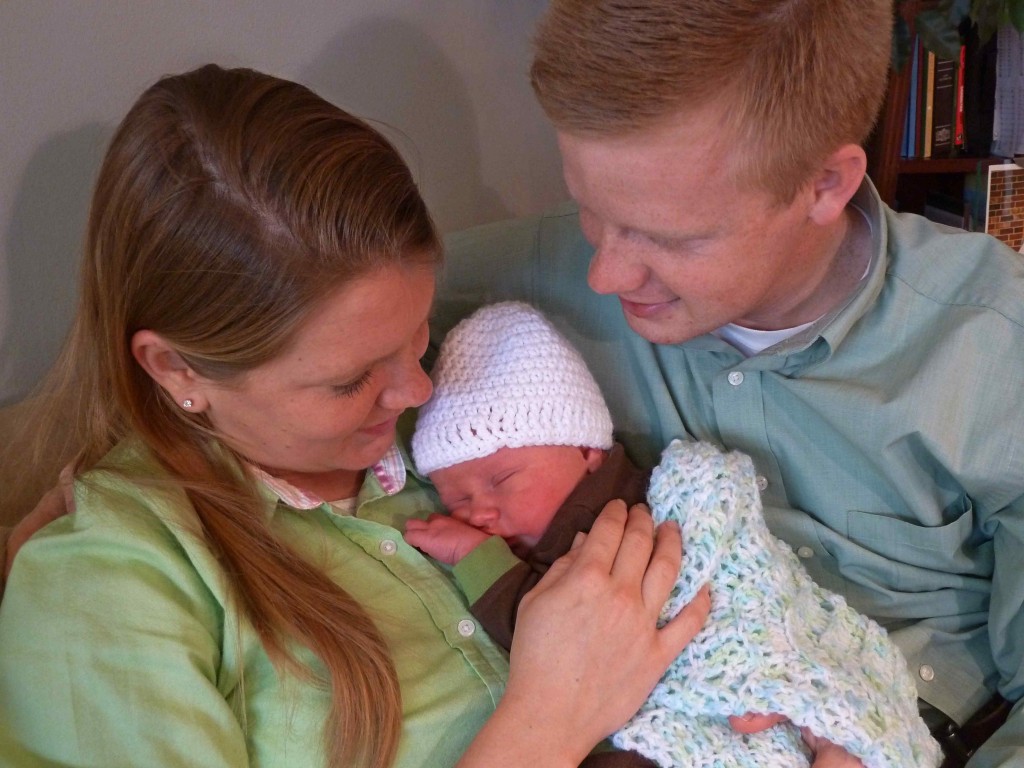 David Waller and his wife Priscilla Waller, younger sister of Anna Duggar, welcomed their first child on Saturday. Paul William Waller weighed 9 pounds, 11 ounces and was 22 inches long. Happy new dad David wrote this post on his blog to explain the meaning of their son's name:
We selected the name Paul months ago based on the incredible hero of faith in the Bible. The meaning of his name is often listed as small, little, or sometimes even humble. I think those are all traits that we should have: being small in our own eyes, having the faith of a little child, and humbling ourselves before the Mighty Hand of God. However, I think the best meaning we read was dynamo in energy and faith. Dynamite comes in small packages, but is incredibly powerful.

His middle name, William, not only matches his father's middle name but has rich meaning. It comes from the Germanic elements 'wil' (will, desire) and 'helm' (helmet, protection). Some even add a little and call him a strong-willed warrior. We want this precious gift from God to be all he can be and be a mighty man dynamic for the Lord as he guards those around him.
Congratulations to the new parents, and bonus points for picking a name that isn't Jermajesty or Pilot Inspektor. Now… how long until we see little Paul on 19 Kids and Counting just as we saw his parents' wedding? Will he have to be called J'Paul? Also, do any of them have a clue who Paul Wall is?
Paul will soon have a new baby cousin to play with – Anna Duggar and husband Josh Duggar are expecting their third child this summer.