Water can sure do a lot of damage. A typhoon in the Philippines, a tsunami in Indonesia, or closer to home, a superstorm in New York and New Jersey.
We've all seen the pictures — a tree that crashed through the middle of a house, a boat sitting lopsided in the middle of the a pile of wreckage, and houses flooded up to the second story. But the pictures don't even do it justice. Having personally seen the aftermath of Hurricane Ivan in Pensacola, Florida, I can tell you that the damage is overwhelming and almost indescribable.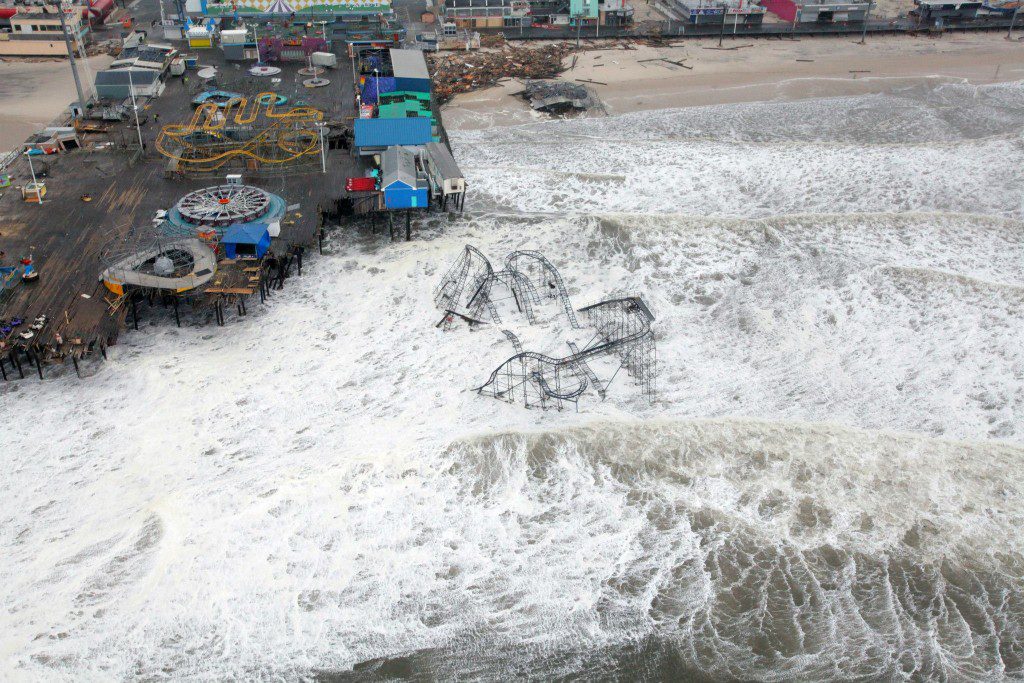 Then comes the clean up, and the task seems enormous and almost insurmountable. That's how the residents of New York and Jersey felt when Sandy hit last year. But one portable church made a tremendous impact, an impact that was even more effective because they were just that – portable.
In the new e-book Temporary Location, Eternal Impact: How One Portable Church Mobilized Efforts after a Natural Disaster (which you can download for free here), our very own Bill Blankschaen tells the story of how Liquid Church used its portable church status to its advantage to help mobilize over 2,000 volunteers to help disaster efforts in Staten Island.
Responding to Disaster
Liquid Church was in a unique situation, having recently gained experience by providing relief after Hurricane Irene. In addition, Liquid Church has an incredible grasp on something that most churches don't ever deal with – logistics.
How do you mobilize thousands of volunteers when a large percentage of them don't have power at their own houses? How do you compile and transport food, supplies, and people? Just the thought is overwhelming to most, but in a portable church, these types of questions are asked and answered every week.
Sandy Thanksgiving
Disasters are always tough, but when they occur around a major holiday, the loss can seem even more profound. With Thanksgiving right around the corner, the leadership at Liquid Church soon developed an idea: Sandy Thanksgiving.
Church members and community volunteers gave up their family celebrations to be a blessing to residents across Staten Island. They mucked out homes, cleaned up yards, and did what they could to help put the pieces back together. In addition, twenty-five trucks set up mobile block parties to provide a modified Thanksgiving meal to anyone who was hungry.
The Rest of the Story
The e-book describes in detail not only how the Church responded to disaster and provided a memorable Thanksgiving but also the distinct advantages of being portable. This brief e-book opened my eyes to a growing movement within the church of using temporary locations — a movement that is powerful, intriguing, and inspiring.
Find out the rest of the story and click here to by download a free copy of Temporary Location, Eternal Impact from Portable Church, a ministry that helps portable churches be more efficient and effective.
What has been you experience with a portable church? What advantages did you find to this unique structure? Share your thoughts with a comment below.