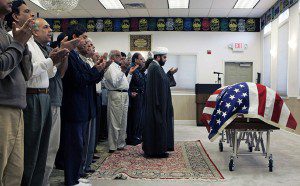 Fox News and Friends hosts had a spiritual melt down this week because President Barack Obama issued a proclamation honoring the Muslim holy month of Ramadan. Sadly, it seems to be about Christian vs. Muslim.
What has been overlooked is President George W. Bush's noble and consistent outreach to American Muslims.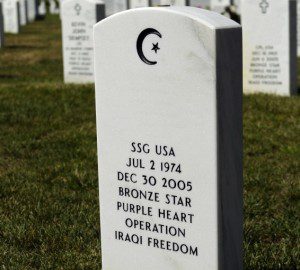 To the dismay of many Christian conservatives, President Bush made a distinction shortly after 9/11 regarding extremists that can be found in any religion. The "face of terror," he said, "is not the true faith of Islam. That's not what Islam is all about. Islam is peace. These terrorists don't represent peace. They represent evil and war … [Islam] is a faith that brings comfort to a billion people around the world … And that's made brothers and sisters our of every race …" He went on to underscore that millions of Americans of Arab descent practice Islam and are law-abiding citizens who make significant contributions to the United States.
According to a group of Muslim American Republicans no president has ever given as much support to the entire Muslim community as President Bush not even President Obama.
According to a Gallup Poll,
43 percent
of Americans attended church on a regular basis in 2010. The majority of Americans don't. This doesn't mean they lack faith just that sleeping in on Sunday morning may get priority. Or they're tired of the
Grand Inquisitors
that made the love of Christ into a monolithic corporation. Whether presidential proclamations are issued will not determine the depth of a person's faith nor encourage them to attend church services on an ongoing basis. Faith is a deeply personal matter and it has to start with God's grace and each individual.
Because President Obama didn't issue a proclamation on Easter, though he did attend Easter service, he is now being unfairly accused of showing preference for one religion over another. Perhaps his critics would be satisfied if there is a prohibition on presidential proclamations regarding any religious matter thus strengthening the wall that separates church and state. If not then a reflection might be merited on what Jesus teaches:
And when you pray, you shall not be like the hypocrites. For they love to pray standing in the synagogues and on the corners of the streets, that they may be seen by men. Assuredly, I say to you, they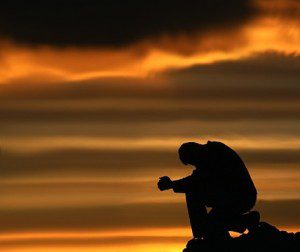 have their reward. But you when you pray, go into your room, and when you have shut your door, pray to your Father who is in the secret place; and your Father who sees in secret will reward you openly. And when you pray, do not use vain repetitions as the heathen do. For they think that they will be herd for their many words. (Matthew 6:5-7).
Paul is author of Crucifying Jesus and Secularizing America the Republic of Faith without Wisdom.
© Paul Peter Jesep 2011