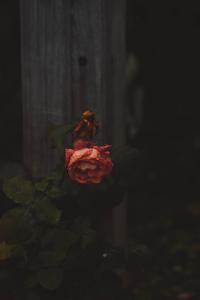 This Christmas, my husband gifted me Sr. Theresa Aletheia Noble's Remember Your Death: Memento Mori Lenten Devotional. I have followed Sr. Theresa Aletheia online for some time, and I was looking forward to diving in to this new spiritual practice. By meditating on my death, I thought, I would become more at peace with its reality and increase my faith in the resurrection. Maybe I would cease to fear death at all! Then COVID-19 hit New York City and I realized I was fooling myself. I had been playing at meditating on death, but I was in no way ready to look it in the face. When the first healthy person in their thirties lost their life, I had a full-on panic attack.
I realize the likelihood of me contracting a serious case of COVID-19, much less dying from it, is quite small. But I already know one person who has tested positive – a mild case fortunately – and Mt. Sinai is currently constructing a field hospital within walking distance from my home. So never in my life have I been so surrounded with the reality and the possibility of death. Sr. Theresa Aletheia acknowledges that death is "a terrifying prospect," but maintains that death is not the end. By reflecting on death, we also come to believe in what comes after.
I will certainly die, but mostly likely not as a result of COVID-19. Nevertheless, I have spent some long nights awake ruminating on things I would like my loved ones to know if I were to pass on now. So rather than keep those thoughts to myself, here are a few things I would like my loved ones (and everyone) to know in the unlikely case of my death.
Keep the Faith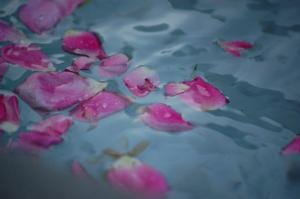 Contrary to early reports of this illness, young people are in fact dying of COVID-19. It will likely seem impossibly cruel that someone so young is now gone. It is not. All life is equal and, when viewed through the eyes of eternity, all lives are equally short. For my parents and my husband especially, my loss may seem like an insurmountable burden. It is not. Do not allow my death to be a challenge to your faith in God. I wouldn't want that.
It's Right to Mourn
We live in a culture which actively denies the reality of death. (I'm sure I'll get some backlash for even writing this "morbid" piece.) There is a strong urge to re-frame funerals – a time for mourning – into "celebrations of life." Please resist this urge. It's okay to mourn and be sad. In fact, it is right. To repress these urges, to put on a false face of happiness, is unhealthy. I might not have a normal funeral if I were to die of COVID, but whatever you're able to do for me, let it be sad.
(If I am fortunate enough to have a traditional funeral, feel free to go all out with the Memento Mori decor.)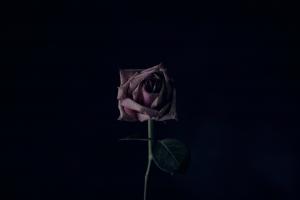 Pray for My Soul
If I am dead, it is unlikely that I am in Heaven. Unless I manage to receive Last Rites – difficult because I would be quarantined due to my illness – I will die with sin on my soul. Please do not say "I know she is in Heaven." Instead, pray for my soul so that my time in Purgatory will be brief. I will need your prayers.
As a side note, do not attempt to contact me in the afterlife. I have some loved ones whose personal beliefs include the use of mediums. I do not believe in these things, and it would be an insult to my memory to make use of them on my behalf. If one such person claims to have made contact with me, they are mistaken. It is not me, because I wouldn't do that. If I am in Heaven and have a reason to contact you directly, I will! Otherwise, assume I am in Purgatory and please please pray for my soul.
Remember the Resurrection of the Body
Last night, while lying the bathtub, I thought about how Jesus rose into Heaven with his entire body, and later took Mary up with him. This means that Heaven is the type of place where physical bodies can go. It's not just a "state of mind" or a nebulous metaphysical space. It's a place.
The Church teaches that at the end of time our physical bodies will also rise and be united with our souls. Our whole selves will be in Heaven. In other words, although death is real and terrifying, it is also temporary. The more we come to believe this, really believe it in our hearts, the less terrifying death becomes. Death is but a long sleep for our bodies and an adventure for our souls.
Death isn't really death at all.