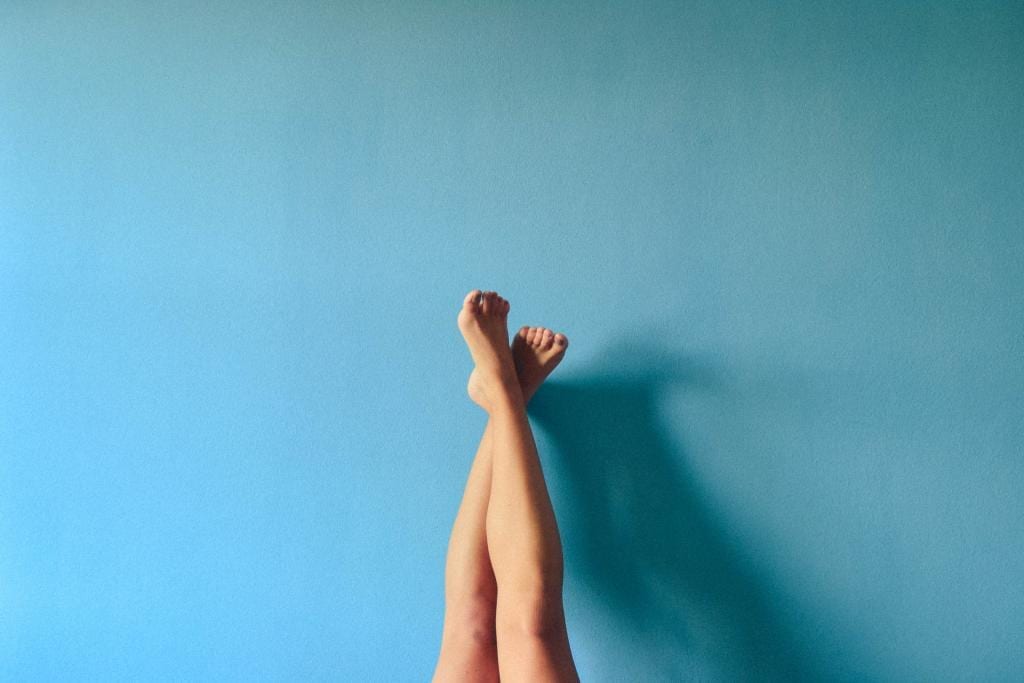 Successful women in porn love to characterize the industry as a place where women can celebrate their sexual liberation. Porn showcases women's bodies as beautiful. Women are depicted enjoying and relishing sex. Anyone who has a problem with this must really just have a problem with sex, sexuality, and women.
But the reality is that the vast majority of pornography – and virtually all of the mainstream industry – only celebrates women's bodies when they fit an unrealistic male fantasy. It depicts women enjoying sex that most women do not enjoy. Not infrequently, porn is about adult men having sex with teenage girls.  None of this has anything to do with female empowerment. In fact, the porn industry profits off the abuse of women – both real and staged – and contributes to a sexual dynamic that is especially dangerous for young girls.
*This is the fifth installment of my series The Porn Industry Is Gaslighting Us. Please be aware that the following content will mention sexual abuse and rape. You can read earlier installments here: Part 1, Part 2, Part 3, Part 4.*
Profiting Off Abuse
When Rose Kalemba was 14 years old, she was gang-raped and the video appeared on PornHub. Thousands of viewers masterbated to videos of her being slapped, beaten, and raped while unconscious. Someone leaked her personal information. Men sent her rape and death threats. Rose repeatedly requested PornHub to take down the video, but they ignored her. The video remained live on the site for 6 months, during which time PornHub profited from advertising. Finally, Rose created a false email address, posing as a lawyer. They removed the video within 48 hours.
When Rose wrote about her experience years later, PornHub's response was to deflect responsibility.
Since the change in ownership, Pornhub has continuously put in place the industry's most stringent safeguards and policies when it comes to combating unauthorised and illegal content, as part of our commitment to combating child sex abuse material.
This is hardly the attitude of a company committed to sexual liberation and empowerment. PornHub didn't even deem it necessary to issue an apology to Rose. Instead, the owners washed their hands of the activities of a company they bought. Surely, they knew about these problems when they bought the company, but despite their stated commitment to change, stories like Rose's continue to be commonplace. Revenge porn, non-consensual videos and rape videos are extremely popular and extremely common, and there is little motivation for PornHub to remove them.
Staged Rape and Staged Abuse Porn
Staged recreations of previously removed videos are completely legal. Often, it is difficult to distinguish between what is real and what is fake in porn. While this new content may not feature an actual rape, it does re-traumatize victims. When Rose asked PornHub why they allow videos just like her rape like this to exist, this was their reply: 
We allow all forms of sexual expression that follow our Terms of Use, and while some people may find these fantasies inappropriate, they do appeal to many people around the world and are protected by various freedom of speech laws.
To be clear, the same industry that wants us to believe that porn is empowering to woman also wants women to know that lots of people worldwide love to see them get raped. And that the way women feel about it it ("inappropriate" is classic minimization) is irrelevant. Men have the right to fantasize about your rape. If you have a problem with that, you hate sex.
Normalizing Abusive Behavior
In 2019, "teen" finally dropped out of the top ten searches on PornHub. (It remains in the Top 10 fof XHamster.) What took its place? Milf, step-parent, and Asian. In other words, Teen porn is popular enough to have subcategories, and racist tropes continue to abound. Even Hentai porn, Japanese animated pornography, plays on tropes of adult women that look and act like little girls. Normalizing this as acceptable sexual fantasy is normalizing adult sex with minors.
Apologists will say that teen porn – and larger categories that encompass it – normally features actresses who are 18-20 and therefore completely legal. But there is no substantive difference in the psychological impact of  a video where an 18-year-old plays a 16-year-old and a video featuring an actual 16-year-old. Both of them depict a world in which a 16-year-old girl is a sex object. And then real 16-year-old girls have to go out and live in that world. Anyone who honestly thinks this is harmless probably hasn't gone through life as a teenage girl.
Sexual Liberation in Pornography
I've written before about Erika Lust and her work in feminist pornography. She describes her own early experiences with porn this way:
My first reaction was disappointment. Later on, when I was dating my boyfriend in college he suggested to watch a porno together and I decided to give it another try. However the same woman with watermelon breasts was still giving a blowjob to a police officer to get rid of a fine. Nothing had changed in six years.
In response, Lust has endeavored to create porn that featured actual women enjoying actual sex – not male fantasies of women. There are numerous other examples of this type of porn, all of which exist in opposition to the mainstream industry. On a personal note, I've seen a few of Erika Lust's videos. They didn't do much for me. But I'd have felt much safer growing up if the men in my life were watching porn like this than virtually anything else.
So What Can We Do?
It is absolutely possible to imagine a porn industry that does not profit off rape, child abuse, and sexualizing teens. This would require an entire restructuring from the ground up. It would mean paying directly for content, licensing requirements for porn creators, and stringent identity checks for both creators and consumers. We have these things for the alcohol, tobacco and legal marijuana industries. There is no reason it can't exist for porn. It would also require real legal repercussions in cases like that of Rose Kalemba. And I'm not just talking fines. If you profit off child porn and rape porn you are an abuser and you should go to jail.
We as a society must decide if access to unregulated pornography is more important than the safety of victims. And we must tackle this problem before we can even begin to talk about sexual liberation and empowerment.