Dietrich Bonhoeffer (1906-1945) was a German pastor and theologian caught in the maelstrom that was Nazi Germany. After receiving his doctor of theology degree from Berlin University in 1927, Bonhoeffer served as a Protestant minister to two German-speaking congregations in London. Upon his return to Berlin, he was troubled by what he saw happening in Germany, and said in a public talk in 1933, "We are not to simply bandage the wounds of victims beneath the wheels of injustice, we are to drive a spoke into the wheel itself."
Soon after this, he helped start a theological seminary for the Confessing German Church, a branch of German Protestantism that saw the dangers of Nazism and sought to protect churches from it. As director of that seminary, he deepened what would be a lifelong friendship with Eberhard Bethge, a student who became a minister, a colleague, and a deep, spiritual intimate. Both men were committed to rebuking Hitler and Nazism.
In 1938, the Gestapo banned Bonhoeffer from Berlin. In 1939, he refused to take an oath to Adolf Hitler. In 1941, he was forbidden to print or to publish. Then, after an intense moral struggle, Bonhoeffer joined a plot to assassinate the Führer. On April 5, 1943, he was caught and imprisoned.
From Flossenburg prison, Dietrich wrote to Eberhard:
When the spirit moves a man to great, serene, audacious thoughts of heart and mind, he may look the world in the face with clear eyes… From this action, the work grows, giving meaning to the life of the man; then [he] longs for the befriending, understanding spirit of another…
This was part of a long, prose poem called "The Friend" that Dietrich sent to Eberhard from prison. Eberhard sent a letter back from the Italian front which read:
You can't give anything more personal than a poem. And you could hardly give me greater joy. There is no greater self-sacrifice, no better way of signifying an otherwise unattainable nearness than in a poem.
Though they would never see each other again, their deep friendship and spiritual bond was like an eye in the middle of the storm that was destroying humanity. Bonhoeffer and his fellow conspirators lingered in prison until April 9, 1945, when they were stripped of their clothes, led into the execution yard, and hung within hours of American soldiers arriving. Dietrich Bonhoeffer was thirty-nine years old and mostly unknown in Germany and around the world.
Learning of his friend's death, Eberhard recalled the depth of spirit he'd seen in Dietrich:
I saw Pastor Bonhoeffer kneeling on the floor praying fervently to God. I was most deeply moved by the way this lovable man prayed, so devout and so certain that God heard his prayer.
From that day forward, Bethge worked tirelessly to keep the spirit and morality of his friend alive in the world. As a pastor in London, and then as a professor, over the years, at Harvard Divinity School, Chicago Theological Seminary, and the Union Theological Seminary in New York City, Bethge helped to make Dietrich Bonhoeffer one of the most influential theologians of the twentieth century. It was due to his friend's unwavering love that Bonhoeffer's life and work has been seeded in the consciousness of future generations.
In 1970, on the 25th anniversary of his friend's execution, Bethge published an 867-page biography, Dietrich Bonhoeffer: Man of Vision, Man of Courage. And in 1991, at the age of eighty-one, Bethge wrote an article for Christian History titled "My Friend Dietrich," in which he affirmed that "even in the nuclear, ecological, and feminist age, no one eludes the demands of citizenship with which Bonhoeffer struggled."
Having devoted his life to the work of his deep, but brief friend, Bethge died on March 18, 2000 at the age of ninety. Sometimes, we experience the briefest of flames like a flicker from a holy candle, though its light, once inside us, never goes out.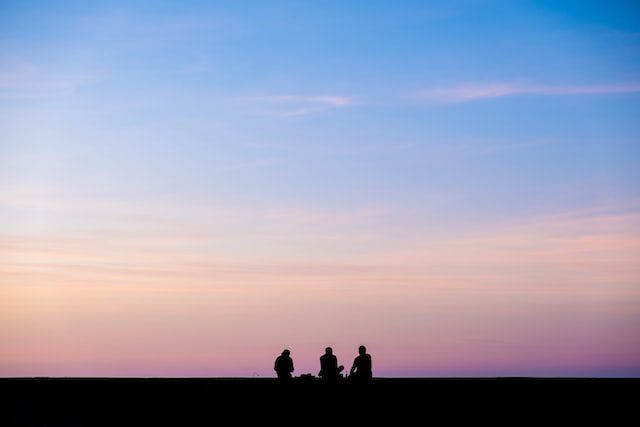 A Question to Walk With: In conversation with a friend or loved one, tell the story of someone you admire who helped keep a person or their work alive. What qualities enabled them to do this? Where do these qualities live in you?
This is from my book, You Don't Have to Do It Alone.
---