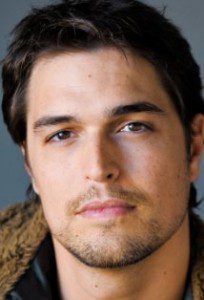 Deadline.com reports that Portuguese actor Diogo Morgado will play Jesus in The Bible, a five-part mini-series being made for the History channel by Mark Burnett, a producer who is better known for his "reality TV" projects such as Survivor, The Apprentice and Are You Smarter than a 5th Grader?.
Interestingly, Morgado was attached to another biblical project a few years ago, when it was announced that he would play Joseph in Mary Mother of Christ. But that film has gone through a few personnel changes in the last few years, and it's possible that Morgado is no longer attached to that film either.
In addition to the life of Jesus, The Bible, which is set to air some time next year, will reportedly also cover the stories of Noah's Ark, the Exodus, and Daniel in the lion's den. Burnett is producing the mini-series with his wife, Roma Downey, who previously starred in the TV series Touched by an Angel.