Have you started noticing any trends in the movies coming out this spring and summer?
Consider the terrorist attacks (or worse) that hit London in the trailers for G.I. Joe: Retaliation and Star Trek into Darkness. Consider the quasi-military attacks on Washington D.C. in Olympus Has Fallen and the upcoming White House Down.
And now, thanks to a couple of recently released trailers, we have another recurring motif: holes being ripped in the sides of airplanes (or starships), and passengers flying out those holes to their (presumed) deaths.
The trailer that prompted this post was the new one for World War Z, starring Brad Pitt; you can watch it above, but here are a couple of representative stills: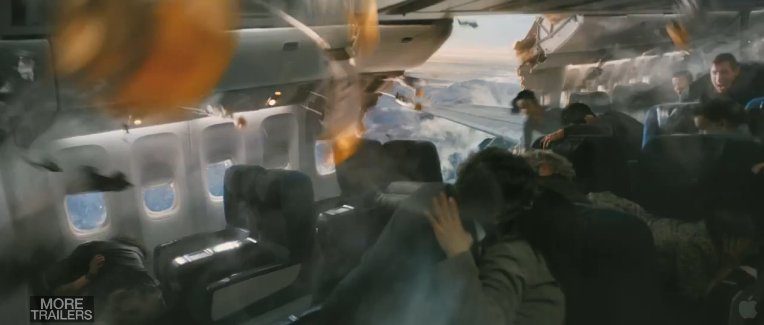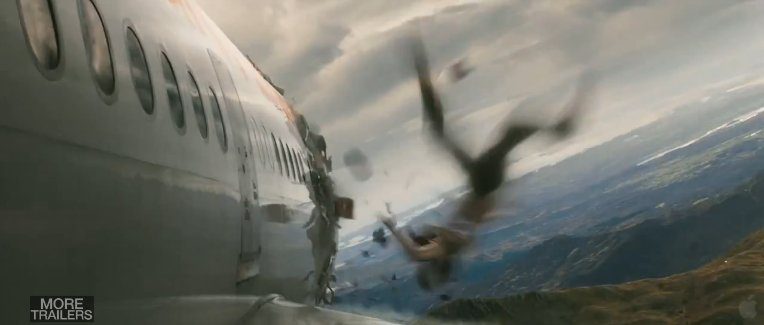 This immediately reminded me of certain images from Iron Man 3 that have been out there since at least early February, when the Super Bowl TV spot debuted: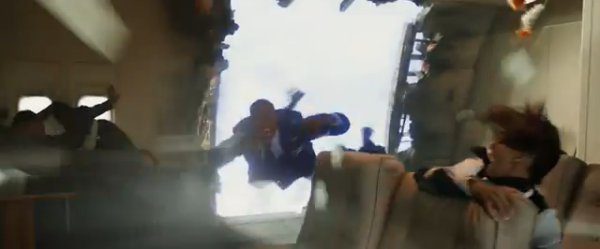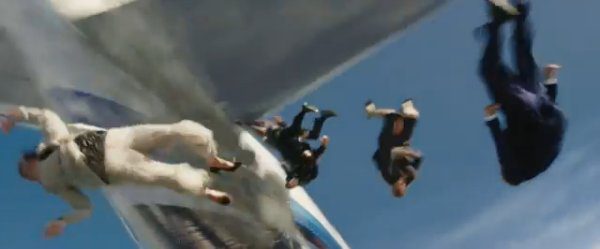 But it also reminded me of certain images that recently popped up in one of the Star Trek into Darkness trailers — images which, as TrekMovie.com noted, seem to show people flying out of a hole in the side of a starship while it is in warp. (That would make these shots notably different than similar shots in the last two Star Trek films; those bits, which showed crewmembers flying out into the void during space-battle sequences, were arguably more analogous to sailors drowning at sea when the ship goes down than to passengers being sucked out of an airplane in mid-flight.)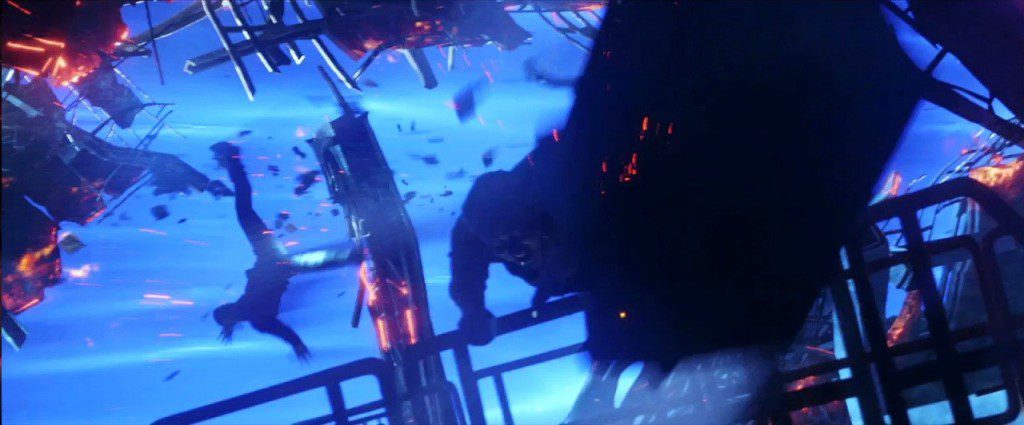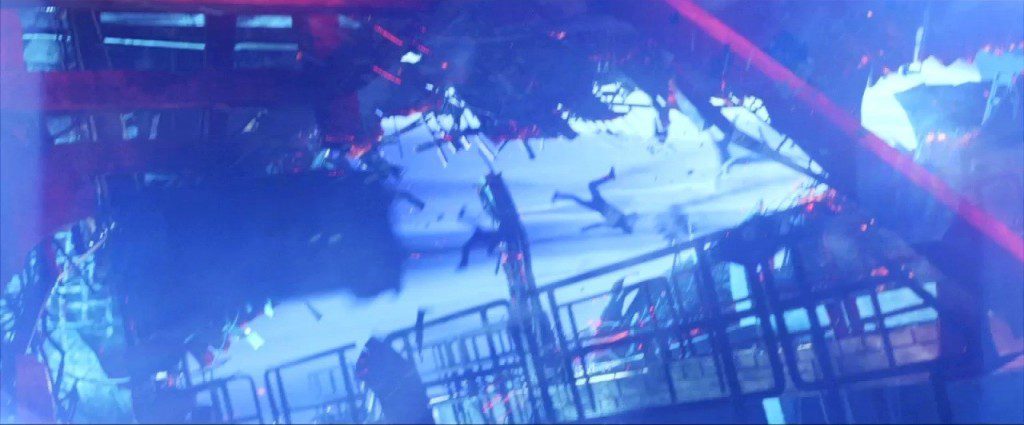 In any case, make of all that what you will. But I think it's safe to say we won't see any of these films as in-flight movies. Well, at least not without a fair bit of censoring. (Okay, maybe the starship movie will get away with it.)
April 17 update: A recently-released TV spot for After Earth just reminded me that there are actually at least four movies this summer that use this imagery: