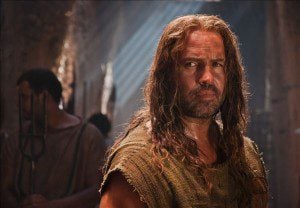 I promise to have a post on last Sunday's episode of The Bible soon. In the meantime, I just want to note two things that popped up in my news feed today.
First, it turns out there is another brand-new Bible-themed movie on TV this week, as the Reelz network is hosting the American premiere of Barabbas, a two-part mini-series about the Jewish rebel or criminal who was freed by Pilate in Jesus' place.
Starring Billy Zane and directed by Roger Young (who previously directed some of the better-known films in the 'Bible Collection' series), it is based on the same Par Lagerkvist novel that inspired the 1961 film starring Anthony Quinn (as well as a 1953 film made in Sweden and, apparently, a 2001 film made in Armenia).
I have not seen the film myself yet, but the Hollywood Reporter's Allison Keene seems reasonably impressed by it — especially in comparison to The Bible.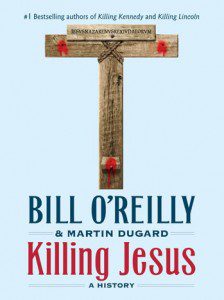 Second,
The Hollywood Reporter
says the National Geographic Channel and Ridley Scott are teaming up to produce
a TV-movie based on Bill O'Reilly's upcoming book Killing Jesus
. All the parties involved previously collaborated on
Killing Lincoln
, which premiered last month, and are currently in pre-production on
Killing Kennedy: The End of Camelot
. (Notice a theme here?)
I can't help noting that Ridley Scott previously indicated that the reason the Engineers (or Space Jockeys) in Prometheus wanted to wipe out humanity had something to do with the death of Jesus — so I'm tempted to wonder if there's cross-over potential between these two franchises, but anyhoo.