Fifteen days after Paramount released its first domestic and international trailers for Darren Aronofsky's Noah, the studio has released yet another international trailer for the film — and while it's mostly a condensed version of the earlier trailers (it runs 86 seconds compared to the 139 seconds of the earlier trailers), it does have a few new shots and other bits of footage. Check it out below the jump.
First, you can watch the trailer itself:
There is nothing earth-shatteringly new here, but there are a few extra shots that give us slightly different angles of scenes that we have already seen.
For example, there is this shot of Tubal-Cain rallying his troops: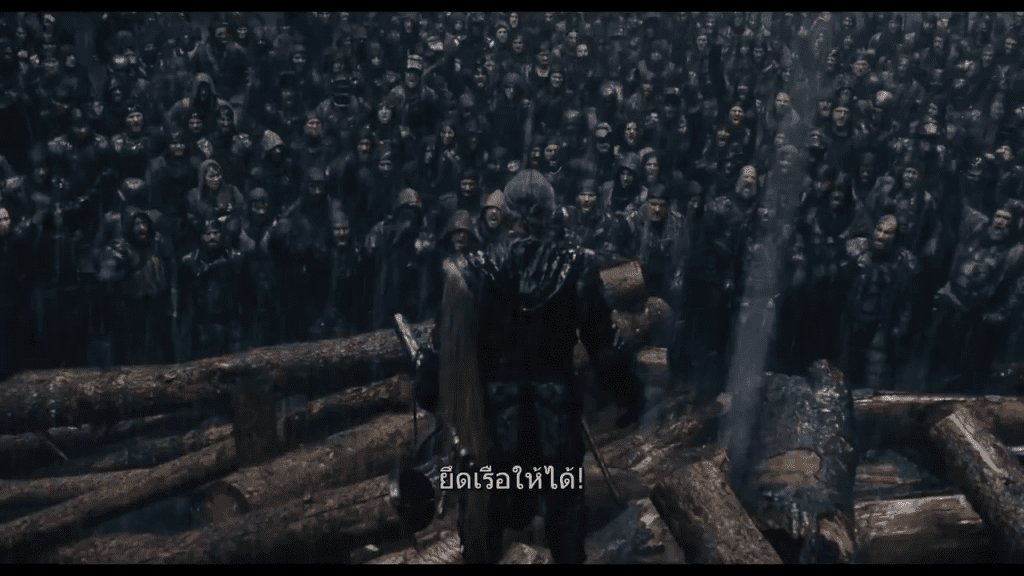 The bit where Tubal-Cain confronts Noah by the Ark for the first time also gives us this slightly different facial expression on Tubal-Cain's face: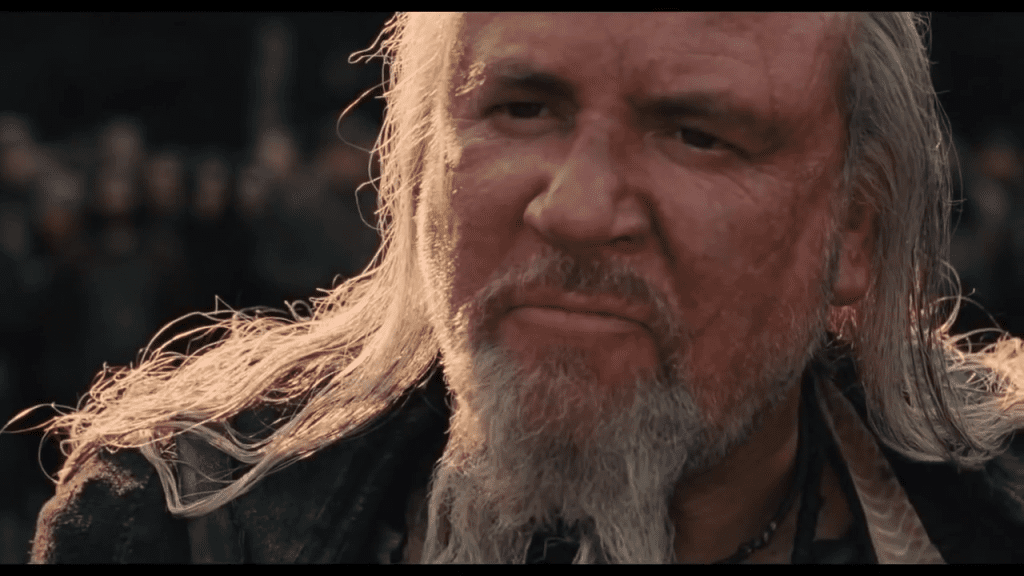 And there is this reaction shot from Noah when Ila says, "The choice is in your hands, Noah" (or does she say "was"? I hear something different every time I play it back):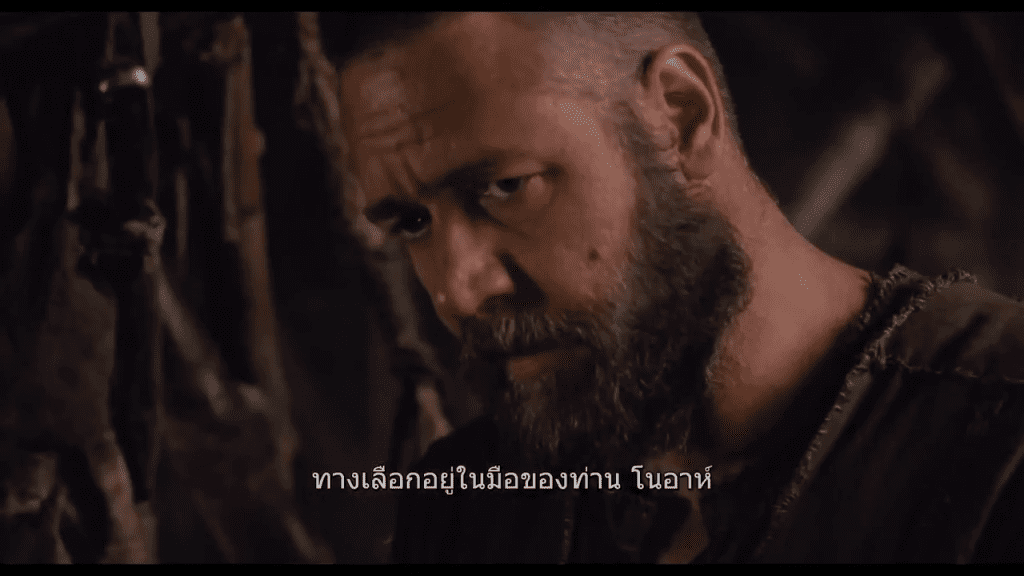 In addition to these all-new shots, some of the other shots are slightly longer now than they were before, and in one case I think I spotted something kind of interesting in the new bit of footage… but I won't say what I think it was, because it could be a spoiler.
Alas, there are still no Nephilim here. Maybe in a future trailer or TV spot…?