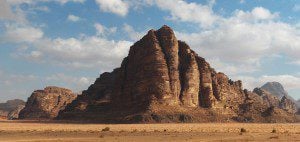 Entertainment Weekly has a new interview with Ridley Scott in which the director discusses some of the films he plans to make after he finishes Exodus: Gods and Kings, such as the sequels to Prometheus and Blade Runner.
First up is The Martian, which is set on Mars — and Scott says he'll probably shoot the Martian scenes in a place in Jordan called Wadi Rum. Entertainment Weekly then goes on to explain that this location was previously used in Lawrence of Arabia — where it served as the home of Auda Abu Tayi, the Arab chieftain played by Anthony Quinn — and, more recently, in Scott's own Exodus: Gods and Kings.
This is the first I've heard of Exodus being shot there. The "locations" page on the IMDb says Exodus was shot in Spain and Mexico (with interiors at Pinewood Studios in England), and two months ago there were reports that the filmmakers were shooting in Egypt, as well. But I hadn't heard about any filming in Jordan before.
It certainly isn't impossible, though. Scott previously shot some alien-planet scenes in Wadi Rum for
Prometheus
, so he might very well have gone back for
Exodus
.
If Exodus does feature footage of Wadi Rum, my hunch is that the mountains there will be standing in for Mount Sinai. Just look at that picture above, which comes from Wikipedia. And here is how the mountains appeared in Lawrence of Arabia: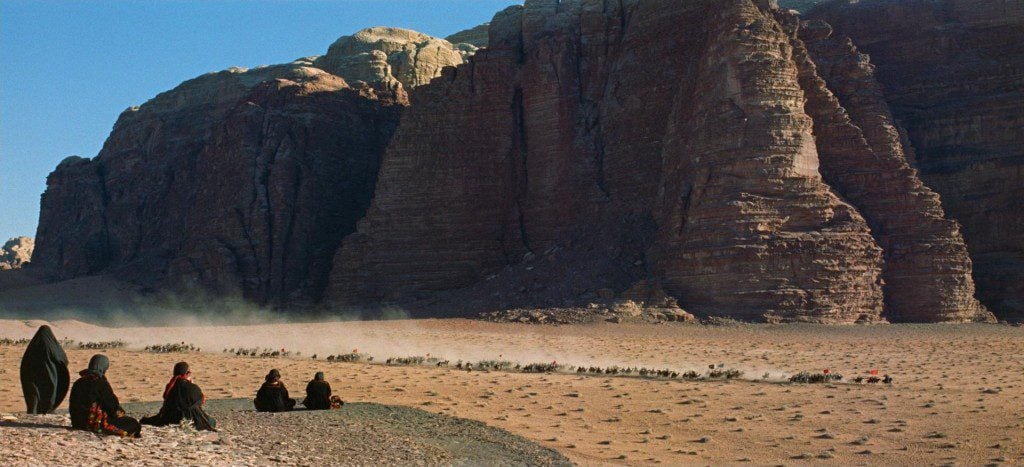 Incidentally, The Martian would not be the first movie to cast Wadi Rum as Mars. Red Planet, starring Val Kilmer and Carrie-Anne Moss, was shot there in 1999.