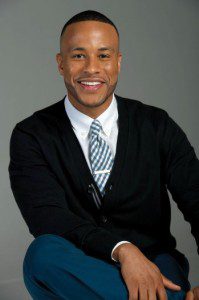 Sony Pictures has had some success this year with "faith-based" films such as Moms' Night Out, When the Game Stands Tall and Heaven Is for Real. Now their animation division is getting in on the action.
The Wrap reports that Sony Pictures Animation — the company responsible for Cloudy with a Chance of Meatballs, The Smurfs and Hotel Transylvania — is teaming up with DeVon Franklin, a preacher and former Sony executive who now heads his own production company, to develop The Lamb, an animated version of the Nativity story featuring "an all-animal cast."
If the film does get made, it would be only the second Bible-themed animated feature to be made by a major studio, following The Prince of Egypt, which was produced by DreamWorks in 1998 — though the independently-produced Jonah: A VeggieTales Movie also got a wide release in 2002.
Disney, for its part, has produced a handful of Bible-themed short cartoons, including The Small One (1978) and three films about Noah (including, most recently, the Donald Duck segment in Fantasia 2000), but nothing feature-length.
Most feature-length Bible cartoons tend to be the work of foreign or independent producers. One of the better animated Bible movies, The Miracle Maker (2000), got a theatrical release overseas before premiering on television in North America. A rather poorly-animated version of The Ten Commandments came to theatres in 2007. And multiple cartoons about Noah's Ark are currently in the works, too.